Sony has announced that Accessibility Tags will be available on PlayStation 5 beginning this week as the feature rolls out across the globe.
The update which comes to both PlayStation 4 and PlayStation 5 games with more than 50 Accessibility Tags for game developers to add to their games across six categories:
Visual accessibility features, such as clear text, large text, color alternatives, audio cues and directional audio indicators.
Audio features, such as volume controls, mono audio, screen reader and visual cue alternatives.
Subtitle and caption options, including subtitle size, clear captions, and large captions.
Control options, including button remapping, thumbstick sensitivity, and ability to play without button holds, rapid button presses or motion control.
Gameplay options, such as difficulty settings, skippable puzzles, simplified quick time events, and game speed.
Online communication options, such as text or voice chat transcription and ping communication.
Sony says Days Gone, Death Stranding Director's Cut, Ghost of Tsushima Director's Cut, God of War, God of War Ragnarök, Gran Turismo 7, Marvel's Spider-Man Remastered, Marvel's Spider-Man: Miles Morales, Ratchet & Clank: Rift Apart, and Returnal will support Accessibility Tags. More developers are collaborating with Sony to add Accessibility Tags to their game hubs.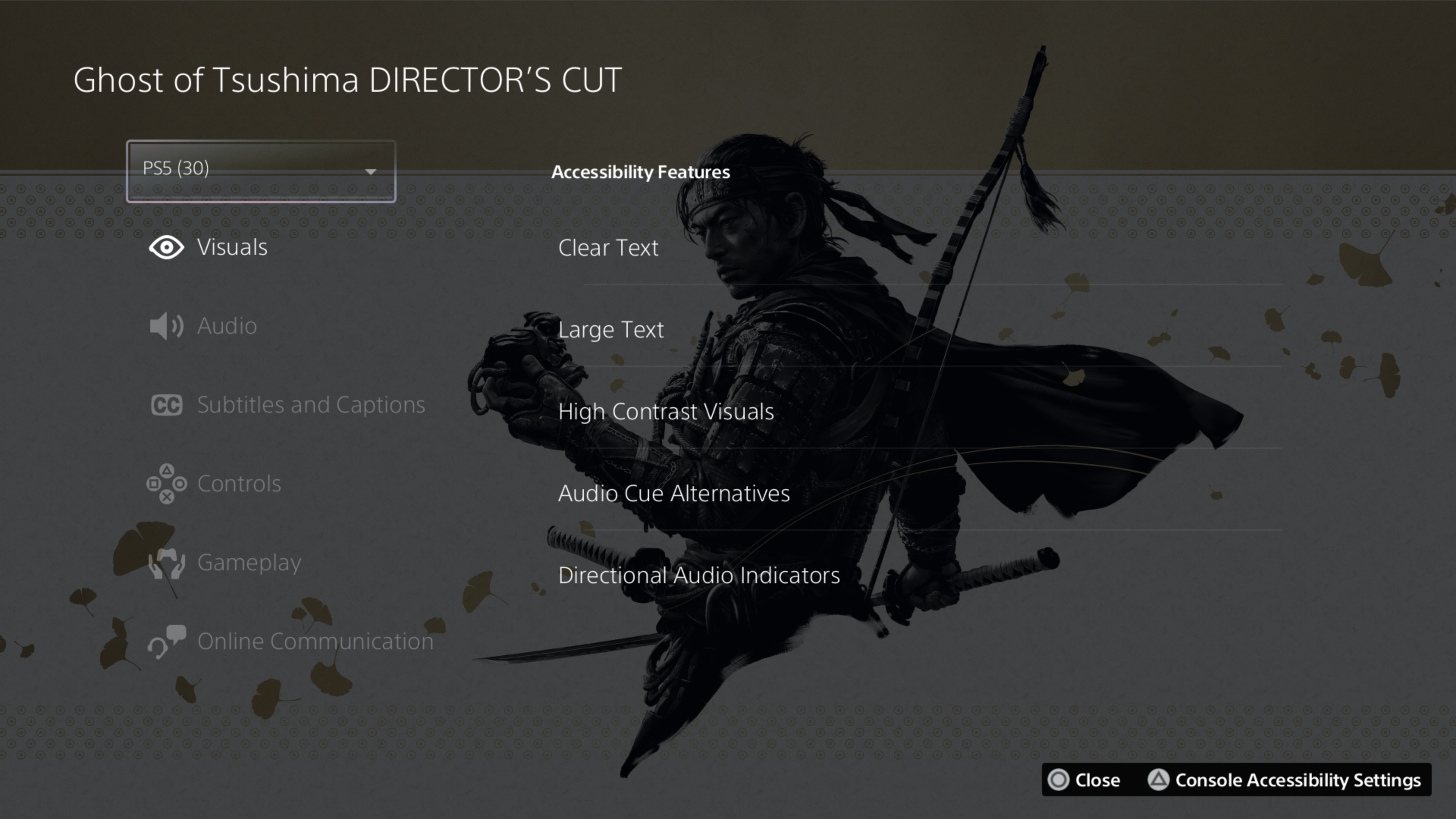 By pressing the Triangle button on your controller, you can see if a game supports Accessibility Tags, which range from visual and audio settings, to difficulty, and online communications. If tags are available for both PS4 and PS5 platforms, you can compare the Accessibility Tags for each through a dropdown menu.