Insomniac Games has crafted a satisfying and loving tribute to one of the most recognizable superheroes around. From the web-swinging to the slick combat, the attention to detail is delightful, and the number of power-ups, gadgets and collectibles will keep you busy for a long time, and the number of Spider-suits to unlock will give you the perfect shot with photo mode. I kept my expectations at a reasonable level leading up to release my expectations were blown away for the better. Welcome to New York, The City That Never Sleeps.
Two years ago, I reviewed Marvel's Spider-Man on PlayStation 4 and I gushed over how great it felt to swing through New York City, the combat system offering a variety of ways to tackle bad guys, and how Insomniac set up their own universe while remaining faithful to the lore and the characters in exciting ways.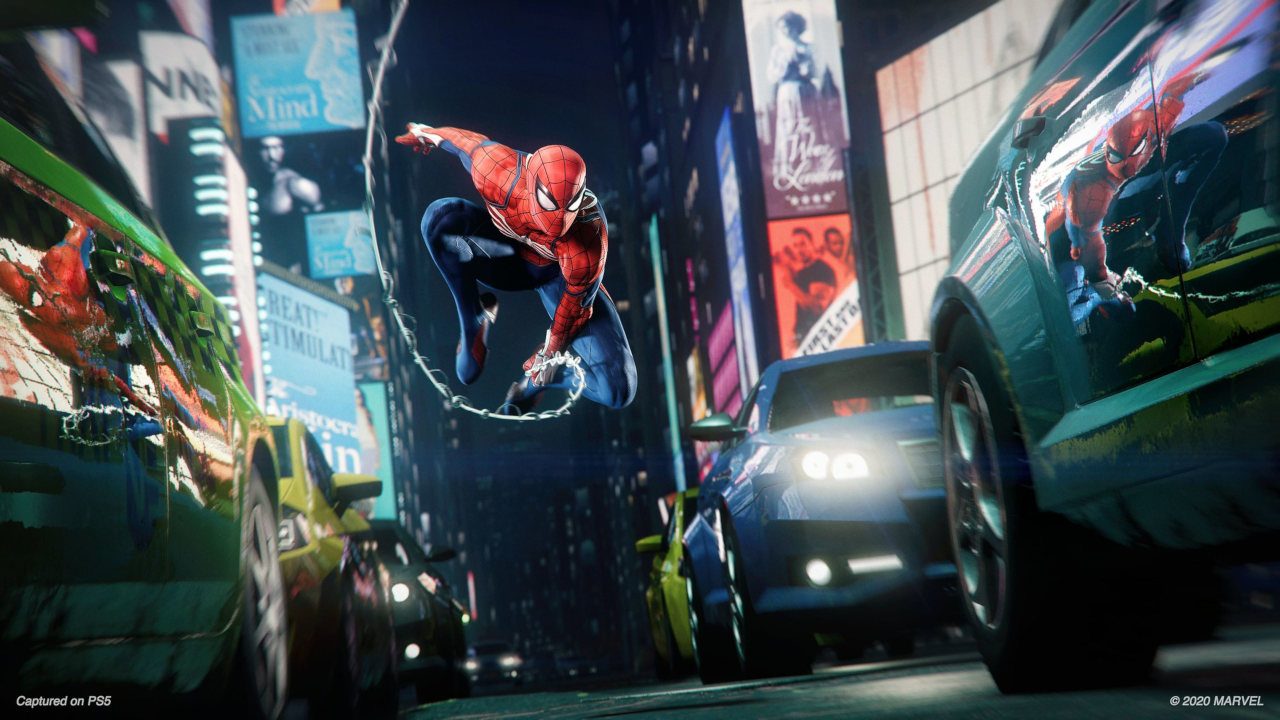 After wrapping up Marvel's Spider-Man: Miles Morales on PlayStation 5, I'd been reluctant to go back to this year's remaster of the 2018 game. While I loved what Insomniac did then, what the studio delivered with Mile Morales spoke to me, and offered in my opinion, the definitive experience thanks to the upgrades added to the core gameplay mechanics, the characters introduced, and the fly soundtrack. And this is before even mentioning the excellent load times, the implementation of the Adaptive Triggers and the upgraded look of New York City that made me a believer in ray tracing and paired with the PlayStation 5's stellar SSD load times this is a hard game to return to on PlayStation 4.
As it were, I think Insomniac expected some blowback on the remaster (and not about changing Peter's face to match the performance of Yuri Lowenthal). And while I love that New York City matches the same levels of detail as it did in Marvel's Spider-Man: Miles Morales, there are some things I prefer don't move into the sequel. Namely, the mission structure feeling coarse in comparison and instant-fail sections but the retouching of character models, their features, and all the downloadable content bundled together more than makes up for that.
Even two years later, revisiting the story is a treat but it also lacks the tight pace of Marvel's Spider-Man: Miles Morales. Coming off the superior and smaller story that keeps the action focused on one character over the three you play as in Marvel's Spider-Man, it's hard to jump back into the role of Mary-Jane Watson. Even the dull puzzles are hard to get invested in after completing them, and while I love the combat, it's already been improved and done better.
Notable improvements I'd like to mention include the option to choose between resolution and performance. I feel like a pariah when I say that I prefer resolution over hitting 60 frames per second but the ability to choose is welcome. Performance Mode is a blast though, as the game hits a nearly flawless 60fps frame rate. Insomniac also updated Photo Mode to fall in line with what you'd find in Marvel's Spider-Man: Miles Morales. Swapping suits on the fly is a huge time-saver and being able to adjust the lighting, the three new suits, and filters to keep you snapping photos are all bonuses I'm happy were thought about when remastering this game.
Verdict
Marvel's Spider-Man is still a great game and if you've still not picked it up, I highly recommend it. On PlayStation 4, the technical wizardry pales in comparison to what Insomniac cooked up on PlayStation 5. Thanks to the new DualSense controller, you can feel more like Spider-Man than ever before as you feel the thwip of web hit buildings and enemies in your hands. Paired with improved lighting, ray tracing, improved character models and better load times, this is a great game that's perfect for the launch window of the PlayStation 5.
[A copy of the game was provided by the publisher for review purposes.]