To celebrate Global Accessibility Awareness Day, Sony is showcasing the Access Controller, formerly known as Project Leonardo. We first learned of the accessibility controller via a fireside chat with the developers working on the project.
Now, the Access Controller is shaping up to be a customizable way to allow those who normally cannot play video games, the tools to enjoy the same hobby millions of others enjoy each day.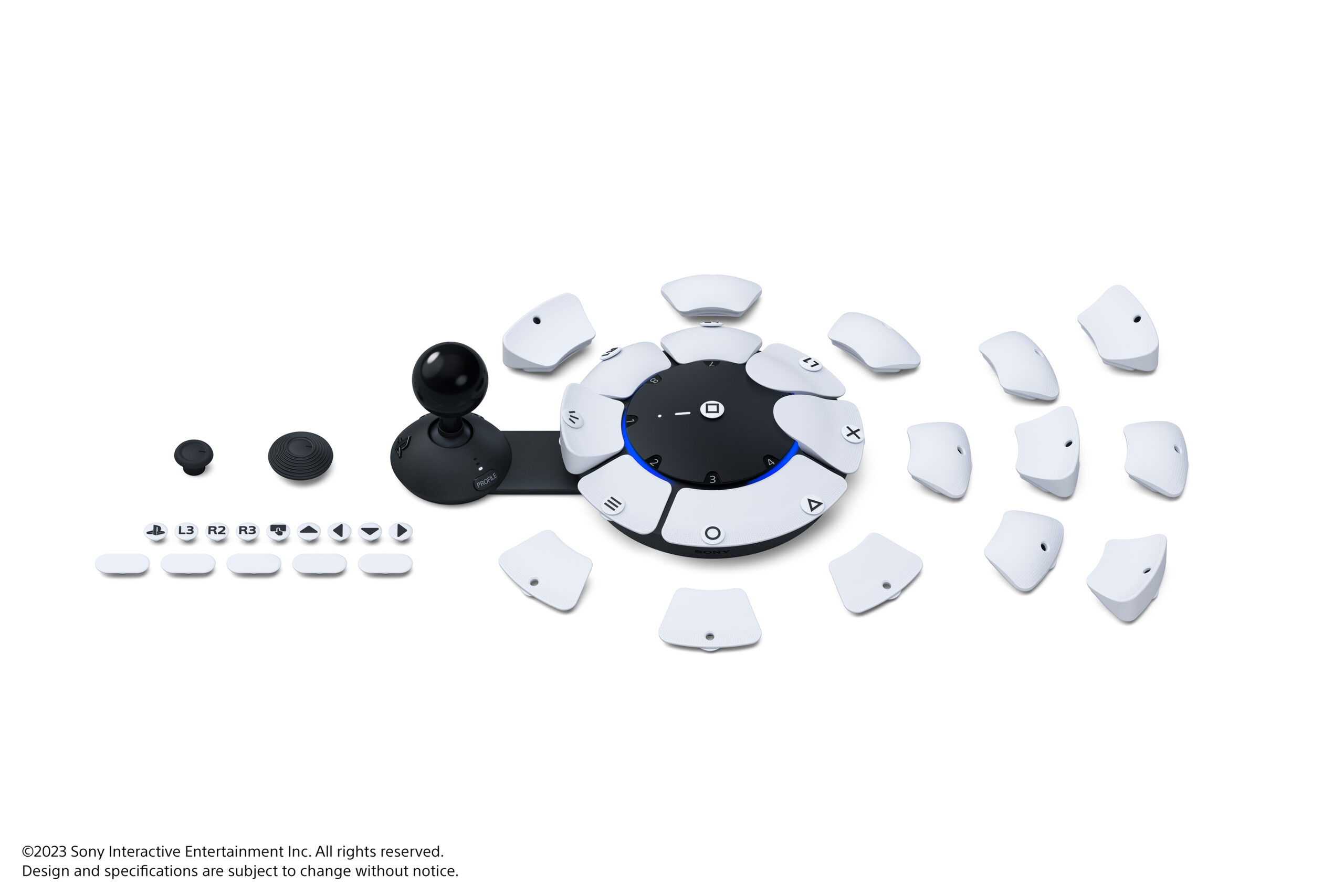 The Access Controller was developed with accessibility experts and comes with a wide range of swappable buttons and stick caps so players are free to create layouts that work for their unique situations including a range of motion and physical needs.
Each Access controller will include:
Analog stick caps (standard, dome and ball stick cap)
Button caps in different shapes and sizes, including:

Pillow button caps
Flat button caps
Wide flat button cap (which covers two button sockets)
Overhang button caps (which benefit players with smaller hands as they are positioned closer to the center)
Curve button caps (which can be pushed if placed along the top or pulled if placed along the bottom of the controller)

Swappable button cap tags for players to easily mark which inputs they map to each button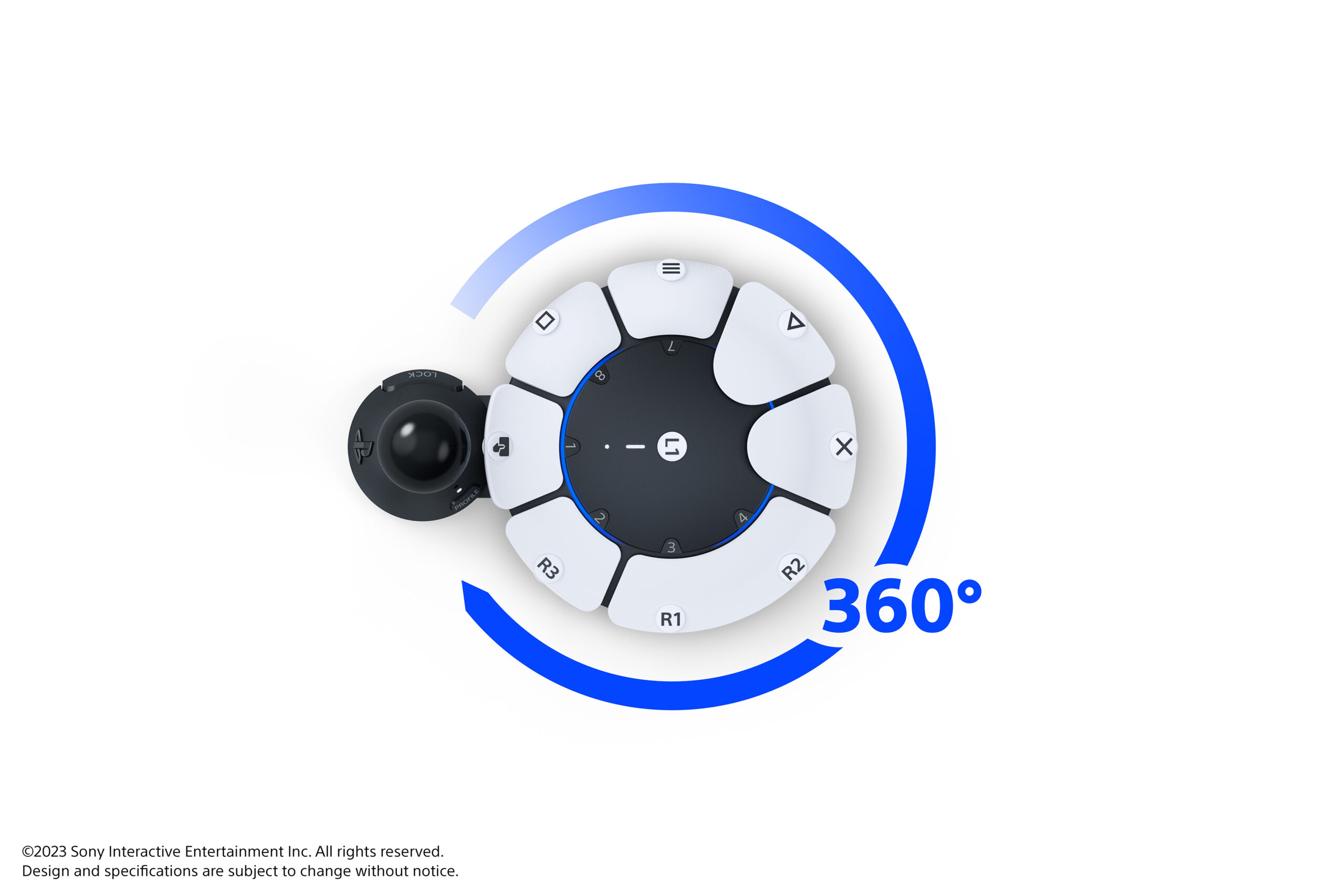 Additionally, you can use the Access Controller on flat surfaces, orient it 260 degrees, or easily secure the controller to an AMPS mount* or tripod. They can also adjust the distance of the analog stick from the controller.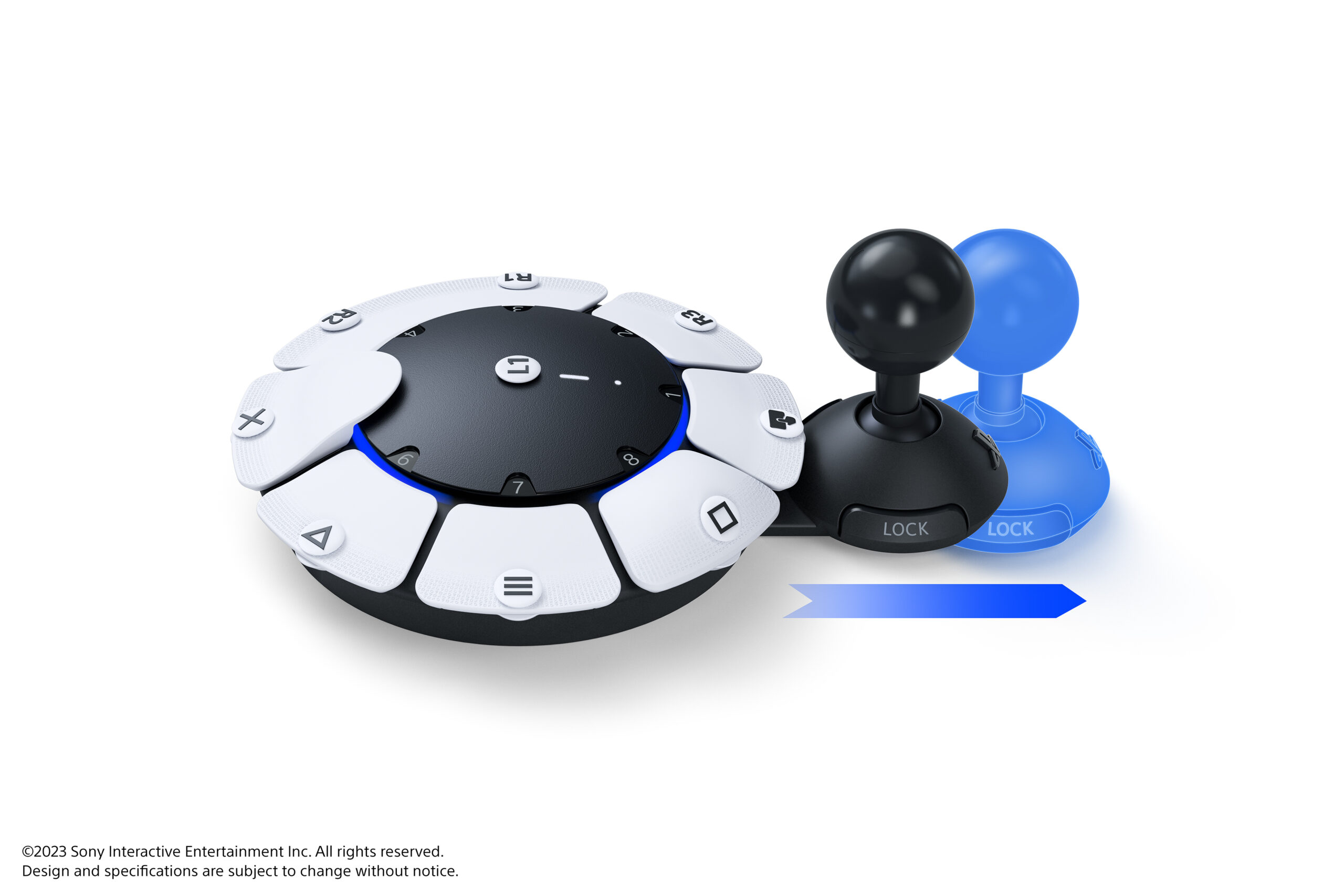 The Access Controller also includes four 3.5mm AUX ports for players to integrate their own specialty switches or analog sticks.
We also got our first look at the UI for the Access Controller, a tool that comes with a myriad of ways to engage and personalize the UI.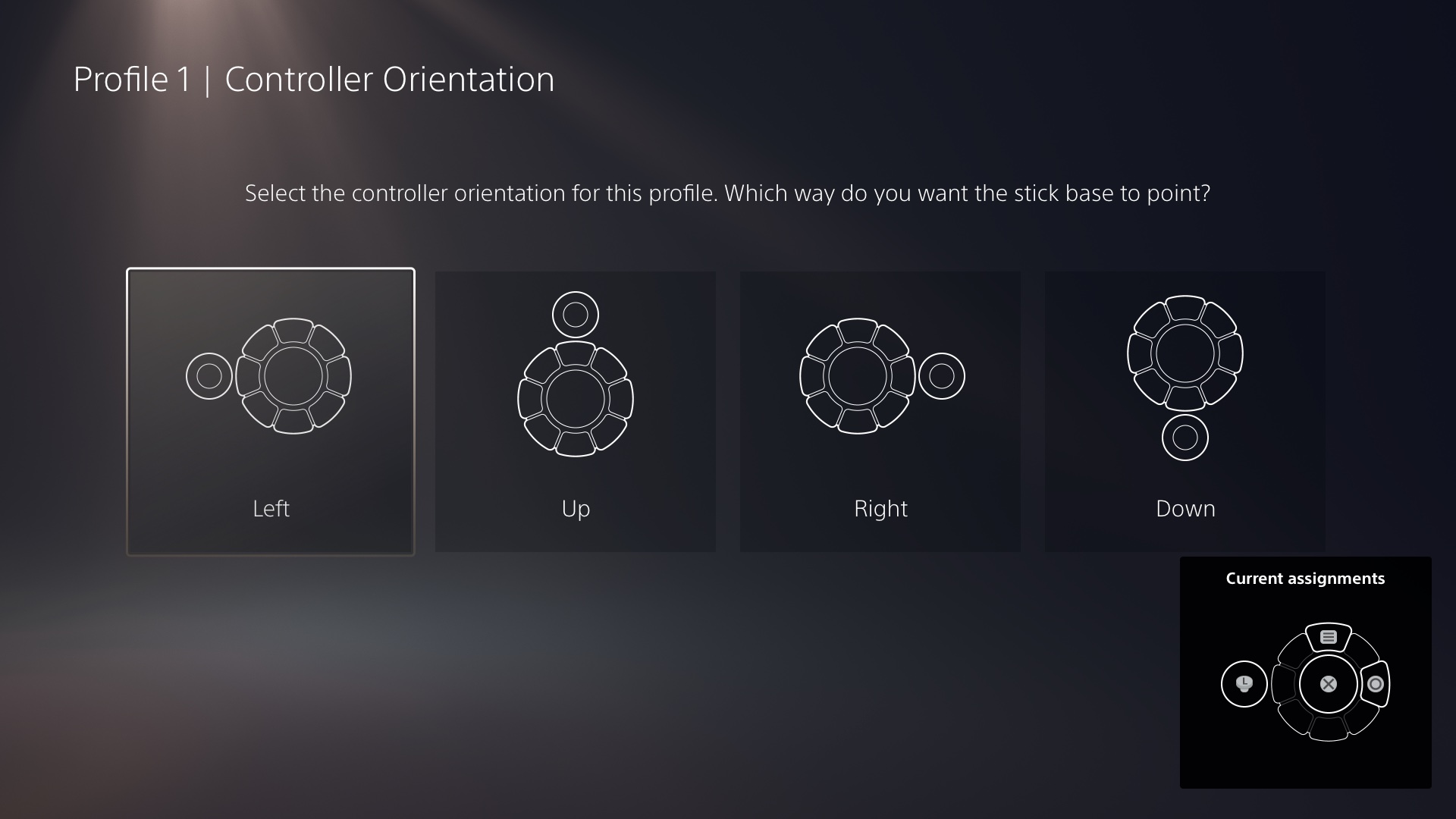 On the PS5, players are free to select their preferred orientation for the Access Controller, map different inputs to the various buttons, toggle buttons on or off, or even map two different inputs onto the same button. Just like the DualSense Edge, you can create your favourite profiles for different games and genres.
Also, up to two Access Controllers and one DualSense (or DualSense Edge) wireless controller can be used together as a single virtual controller, to allow players to mix and match devices to play and collaborate with others.
There's also a toggle mode for the Access Controller, allowing players to adjust behaviour of any button to work like a caps lock on a keyboard. For example, if you enable toggle mode for the acceleration input in a racing game, the Access controller will accelerate the car without you needing to hold the button down.