Ubisoft Forward delivered a barrage of updates on both games new and old today but Assassin's Creed seems to be the one most people are curious about. To celebrate the 15th anniversary of the series, Ubisoft has given us enough information to quell people's excitement for some time.
Beginning back in 2007 with the original Assassin's Creed, the popular series has seen more than a dozen main entries, side games, comics, manga, and even a motion picture. The series began as a spin-off of Prince of Persia when it put players into the role of Altair, an Assassin living in Masyaf who is tasked by Al Mualim, the leader of his cell to assassinate several targets. Assassin's Creed, the publisher's flagship franchise, has sold more than 155 million copies since its debut.
The last game, Assassin's Creed Valhalla, launched in November 2020 and quickly became the best-selling game in the franchise with several expansions and content bridging the gap between previous entries. Now, we look to the next entry — Assassin's Creed Mirage, which is set to launch next year and stars a familiar face.
A journey towards a mirage never ends
First, Mirage is in development over in Ubisoft's Bordeaux studio and stars a young Basim Ibn Ishaq. For those who may not be familiar with Ibn Ishaq, the character starred in Assassin's Creed Valhalla serving as a way to introduce Eivor to the Hidden Ones. When Mirage launches next year, the game will take us to Baghdad with four visually distinct districts to discover including Alamut, a Levantine fortress where the Hidden Ones are building their base.
During the presentation, Ubisoft Bordeaux offered some hope for fans of the older style of Assassin's Creed games stating that Mirage would go "back to the roots" of the franchise and that it is a "tribute" to those (games) who came before. While newer games like Origins, Odyssey, and Valhalla are open-world RPGs, the tenants of Mirage are stealth and parkour — elements newer games have shifted away from in recent years. Our time with Basim will be conversant for older fans of the series but include new elements including a stealth-based one where you can slow down time. Basim will be a worthy protagonist as he can also mark multiple enemies and maneuver any environment without so much as a sighting. This is tied directly into the new and improved level design that encourages stealth and assassination over brute force.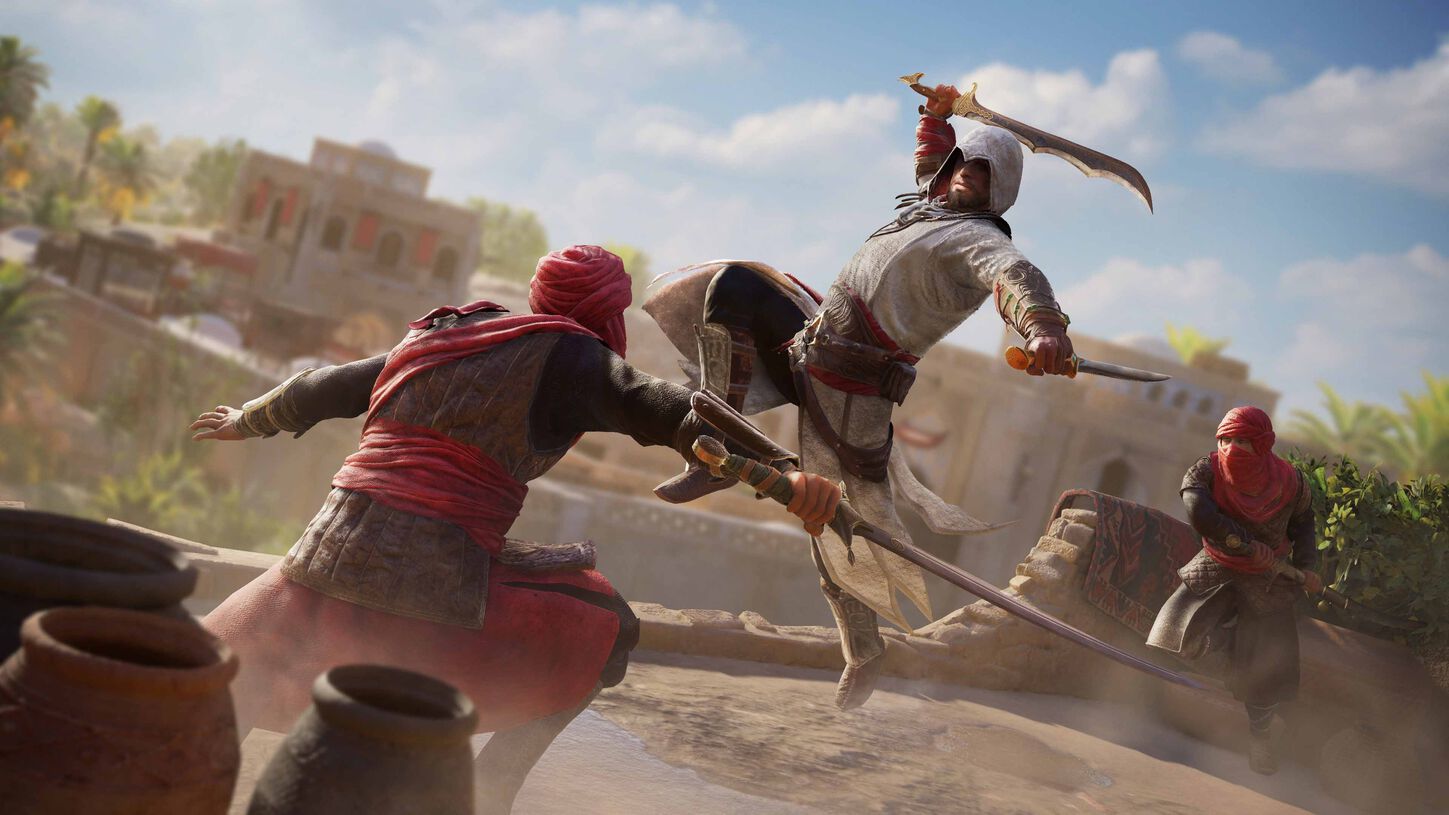 Serving as Basim's origin story means we'll see his discovery of the Hidden Ones and also how he trains to become a Master Assassin — a role that players will work towards under the tutelage of Roshan, an assassin and former Persian slave. Fans of actor Shohreh Aghdashloo, previously known for her work in games like Mass Effect, Destiny, and television shows like The Expanse and The Punisher will recognize her here.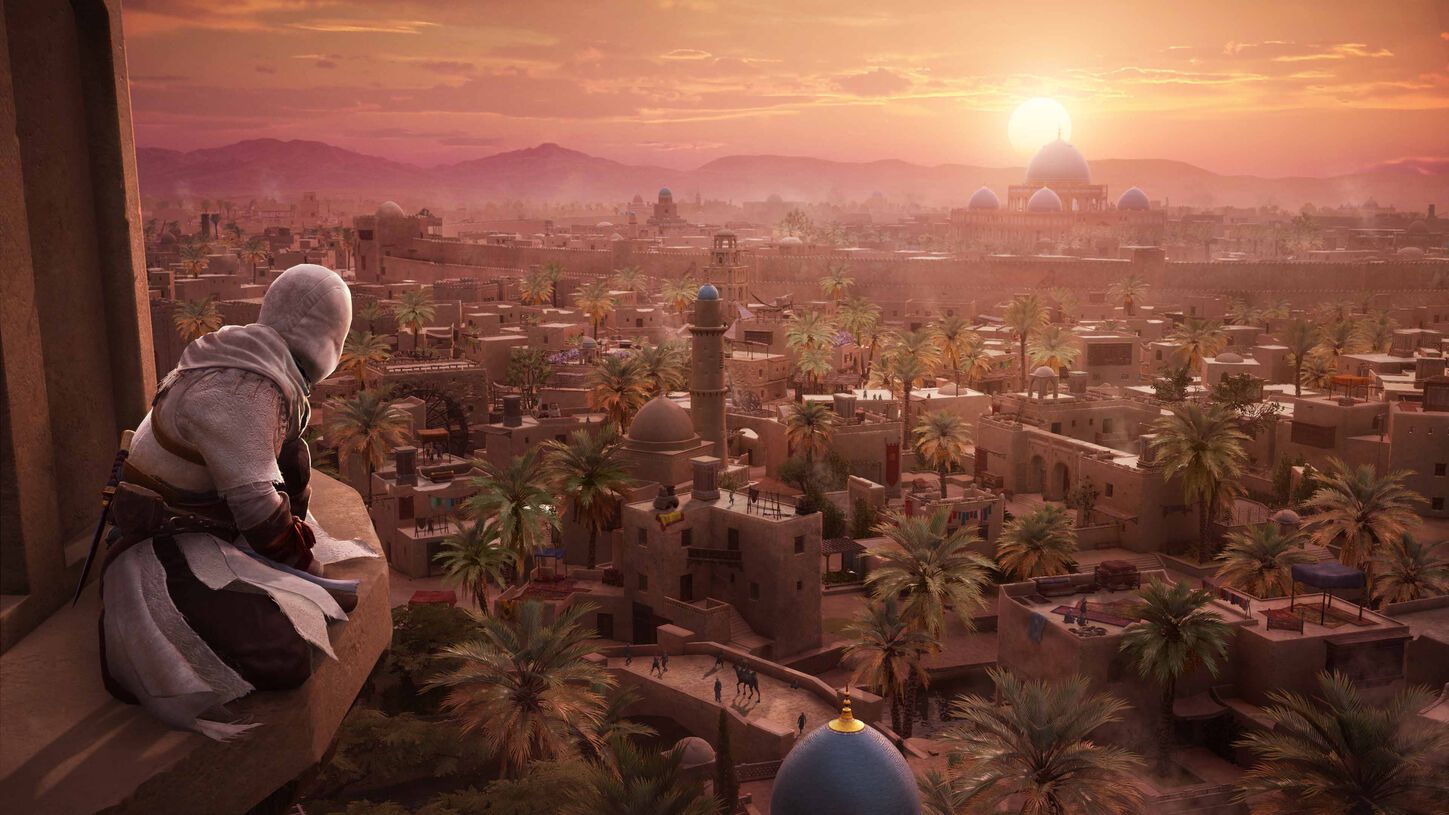 Ubisoft says Assassin's Creed Mirage will be on PlayStation 4, PlayStation 5, Xbox One, Xbox Series X|S, PC, and Google Stadia.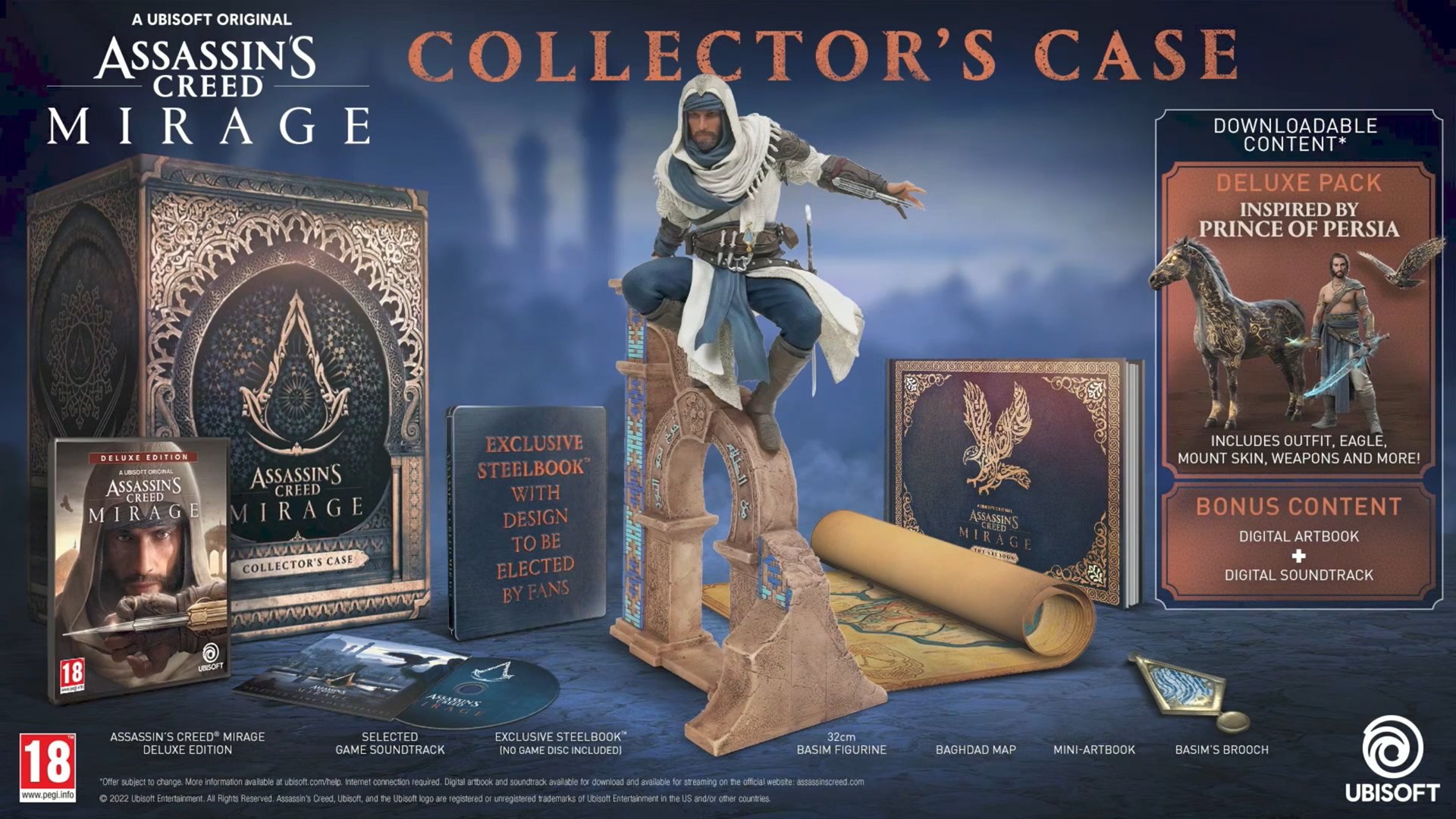 That's not all we saw today from Ubisoft regarding the series. Ubisoft is working on several Assassin's Creed games with one, in particular, that will satisfy many fans of the series.
A Small Measure of Peace
We're finally going to Japan, in particular, Feudal Japan under the Assassin's Creed Project Red banner. This project is currently in development in Ubisoft's Quebec studio and will be the next mainline entry following Valhalla. We don't know much about the project at the moment but fans will be happy to know that there is a female samurai protagonist who wields a mixture of iconic armour adorned with familiar Assassin's elements.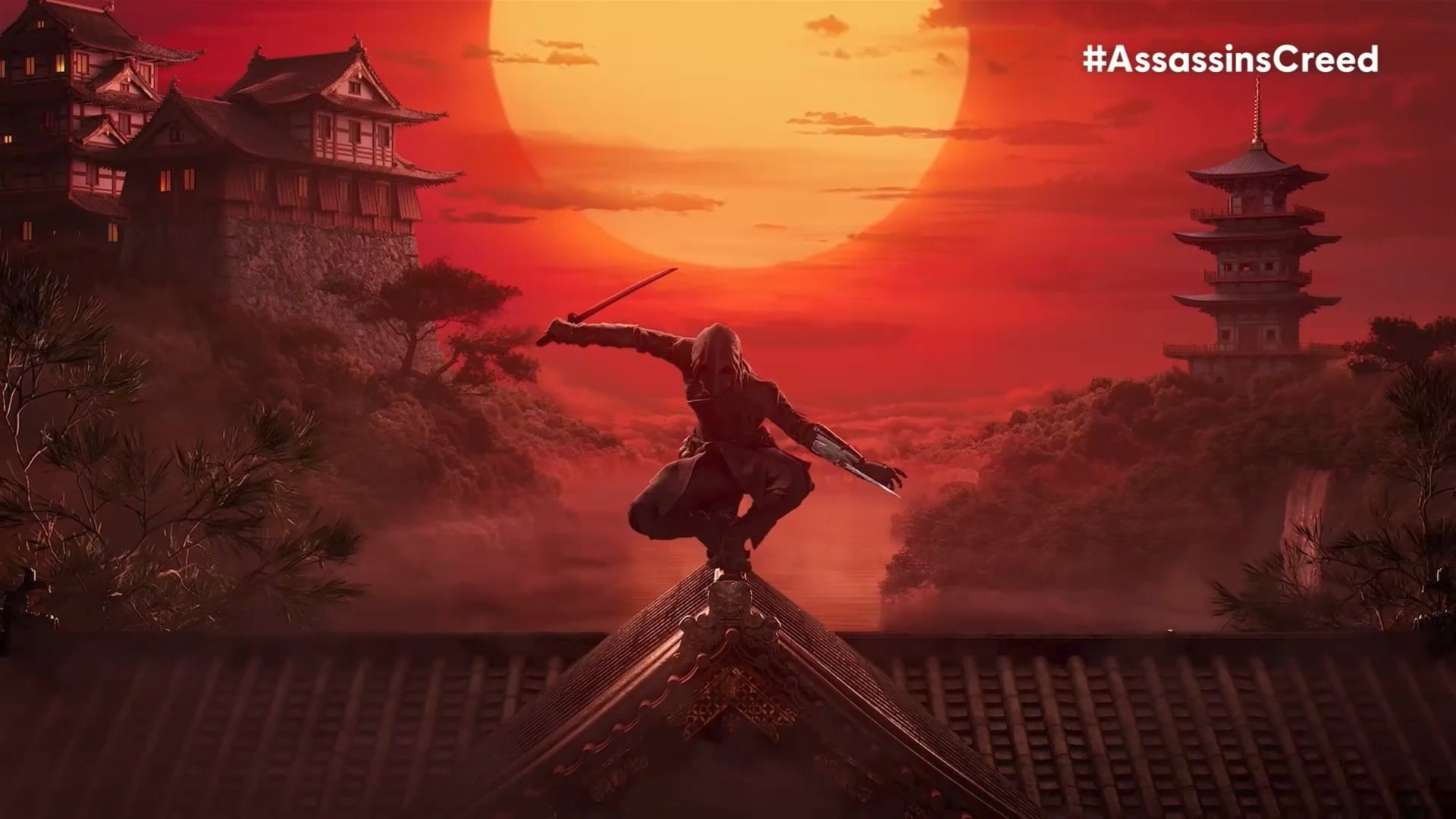 Hexe Force
And if you want to know further down the line what players can expect, look no further than Assassin's Creed Hexe, arguably the most interesting and according to Ubisoft, darkest title to date. We don't officially know a lot about this project except that it's headed by Ubisoft's Montreal studio and is set in 16th century Europe during the Holy Roman Empire witch hunts. Despite a brief trailer filled with concept pieces, there's still a lot we don't yet know about the next mainline entry. Clint Hocking will direct Assassin's Creed Hexe and that in itself is exciting.
In addition to the titles mentioned above, Assassin's Creed Infinity made an appearance this week. Tentatively known as Codename Infinity, the French publisher says it "isn't a game per se," rather it is a hub that bridges Codename Red and Codename Hexe together. For fans of the Assassin's Creed series, Infinity will serve as "the single entry point for fans into the Assassin's Creed franchise in the future." What this explicitly means is still undetermined by it will act as the glue to unite future games and players into cohesive, standalone single-player games while also potentially including multiplayer experiences. It's unclear what to expect at this point but it certainly sounds like there will be enough content to satisfy both the old guard and the new guard.
For fans who prefer to play on the go, Ubisoft is working on a mobile game set in Ancient China under the Codename Jade moniker. Jade will not only be the series' first mobile title but it'll also be a traditional Assassin's Creed for both iOS and Android. I've been into the mobile gaming scene for over a decade at this point and the earliest days had some incredible experiences only found on a mobile phone. It'll be nice to get that similar experience once again. To further ensure the success of the Jade, it'll be published under the Netflix Games banner — a partnership between Ubisoft and Netflix which is set to deliver both an animated and live-action adaption.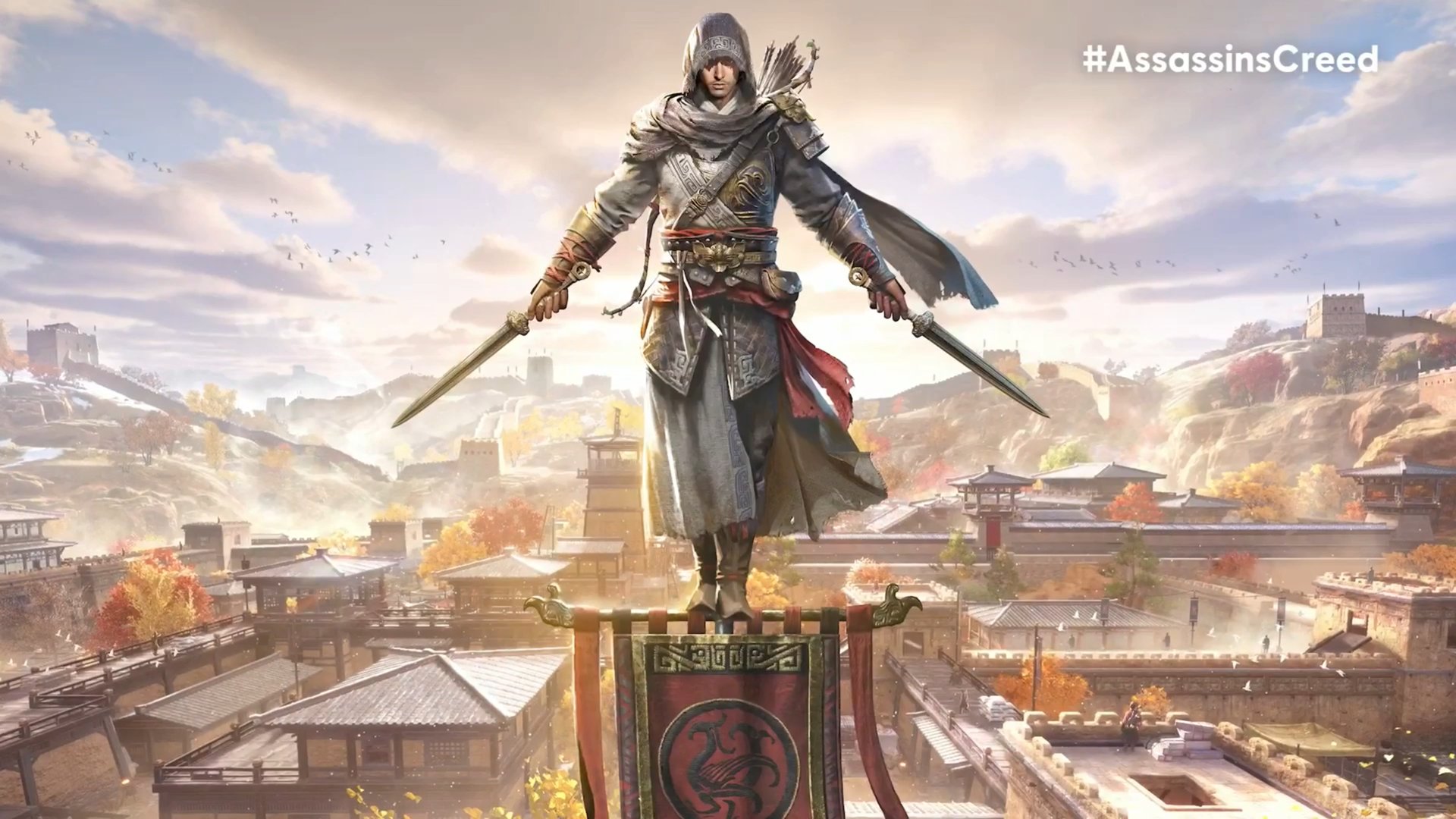 If you want something more immediate then head over to YouTube to check out Beyond the Creed, a new documentary available today. Filled with interviews featuring not only developers, but also fans, and guild members, the documentary offers a wealth of information and also concept art and never-before-seen pieces used in previous game development.
Lastly, if you want more Eivor then Ubisoft has you covered. A new and free piece of content is coming and it is called The Last Chapter. This will serve as the bookend to Eivor's story and will launch later this year.