Teenage Mutant Ninja Turtles: The Cowabunga Collection is launching later this year and will include 13 iconic games featuring the four heroes in a half shell. This week Konami has revealed what players can expect to pick up when the game launches by revealing a nostalgia-filled collector's edition.
Collaborating with Nickelodeon, Konami has enlisted co-creator Kevin Eastman for exclusive artwork and exclusive items as part of a limited run production.
Here's what is included in the Limited Edition Collector's Set: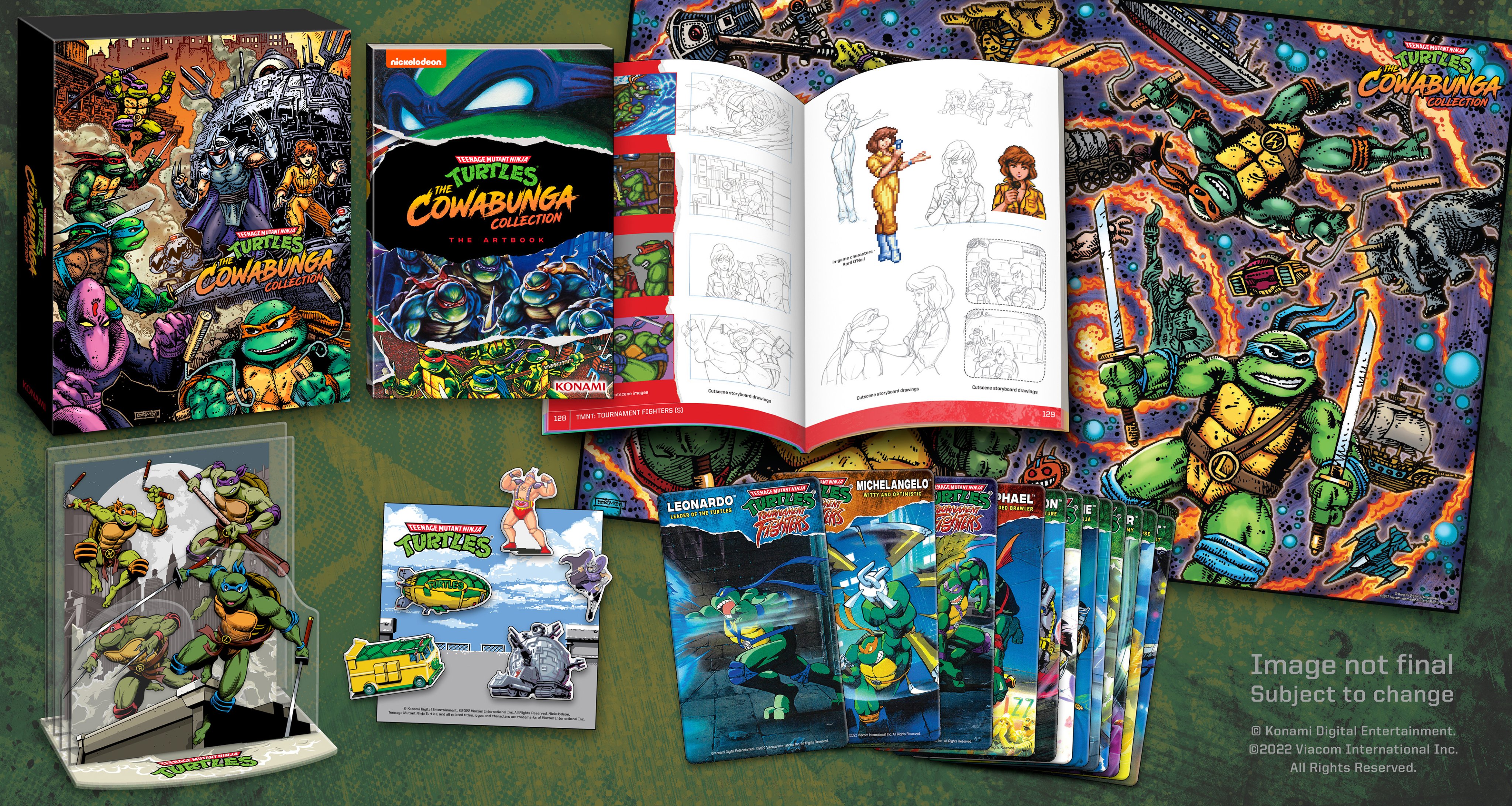 Physical copy of the game with original box design by Kevin Eastman
Cloth poster featuring Kevin Eastman's adaptation of TMNT: Turtles in Time (16" by 24")
Multi-layer acrylic diorama of Leonardo, Donatello, Raphael and Michelangelo (4.5" by 5")
Enamel pin set of five classic designs – The Technodrome, Turtle Blimp, Party Wagon, Shredder and Krang
Set of 12 translucent comic style character trading cards based on TMNT: Tournament Fighters with rarely seen appearances from Wingnut, Armaggon, Chrome Dome, War, Aska, Karai and more (3" by 5")
Full color artbook with 180 pages featuring a chapter dedicated to each of the 13 games in the compilation (5.5" by 8")
If this collection looks enticing then I have some pricing news to go along with it — the bundle will retail for $150 US or roughly $190 CAD. Whether of not you think this is worth the steep entry point will come down to you to splurge on some memoribilia.
This collector's edition will only be available for the console version of the TMNT: The Cowabunga Collection and launches onPlayStation 5, Xbox Series X|S, PlayStation 4, Xbox One, Switch, and PC.