Booyakasha! A new Teenage Mutant Ninja Turtles game has been revealed and it is exactly the type of game we've been waiting for. The heroes in a half-shell are back and this time they are dealing Shredder's Revenge, in a new co-op game currently in development over at Dotemu and Tribute Games. The game is a return to form for the series as it takes on a visual identity akin to classic games like Teenage Mutant Ninja Turtles: Turtles In Time.
From the trailer alone, I'm ready to start playing this game. Taking inspiration from the 1980's television show, the new game reunites Leonardo, Raphael, Michelangelo, and Donatello in a gorgeous new pixel style. The new trailer even draws inspiration from the theme song and is sung by Faith No More's Mike Patton. In Shredder's Revenge, you'll battle across iconic locations across New York as you use new abilities to stomp out the Foot Clan.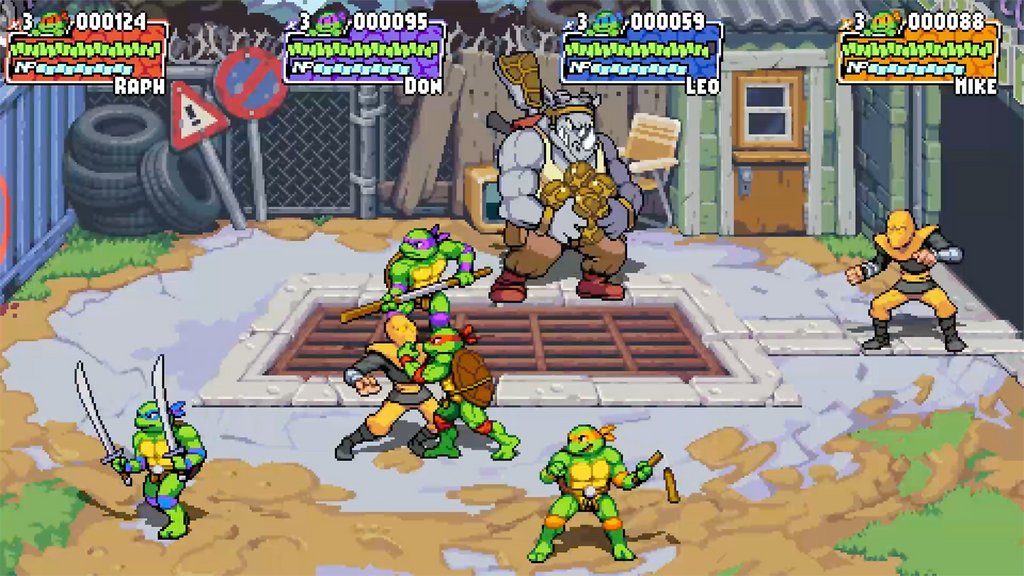 Speaking to Game Informer, the project came to fruition when Nickelodeon approached Dotemu to work on a new game based on the IP. After seeing what the studio did with Wonder Boy: The Dragon's Trap, Dotemu jumped at the chance to work on such a beloved series. Shortly after, Dotemu heard Tribute Games wanted to work on the same project as they had been speaking to Nickelodeon to work on the same project since 2010, but the timing never was right.

"We were always super persistent," says Tribute Games co-founder Jonathan Lavigne, speaking to Game Informer. "Like, if we're gonna take on one of your IPs, we want it to be TMNT. Every time the topic was brought up about us taking on a project, I would always say, 'Well, we really want to do TMNT.' We grew up in the arcades and playing TMNT, so we really wanted to have a stab at it."
"So, I was at GDC and I managed to get [Tribute Games'] contact," says Dotemu CEO Cyrille Imbert. "So, I said, 'Hey guys, are you around? Should we talk?' And so, we saw each other for the first time in San Francisco and it was a really nice first contact, and we basically had the same ideas and things we wanted to do in mind for this project."
From this, the project began and what we see today is the fruit of that collaboration. Together, the studios worked on pitching this game to Nickelodeon with Tribute Games settling on the iconic classic look as it was perfect for this. Also, the studio had developers who worked on 2007's TMNT game and also Scott Pilgrim vs The World: The Game. They used their knowledge from those games in Shredder's Revenge.
Teenage Mutant Ninja Turtles: Shredder's Revenge is currently in development and is coming to consoles and PC.