In the moments leading to the final fighter reveal, we got our first and final look at the Mii costumes coming to Super Smash Bros. Ultimate including Octoling, Judd, and Doom Slayer!
The Mii costumes will be available on October 18 so please be excited for them!
Game director Masahiro Sakurai announced the final add-on character just after 10:00 AM ET Today.  Sora from Kingdom Hearts was revealed to be the final and 82nd fighter to join the roster.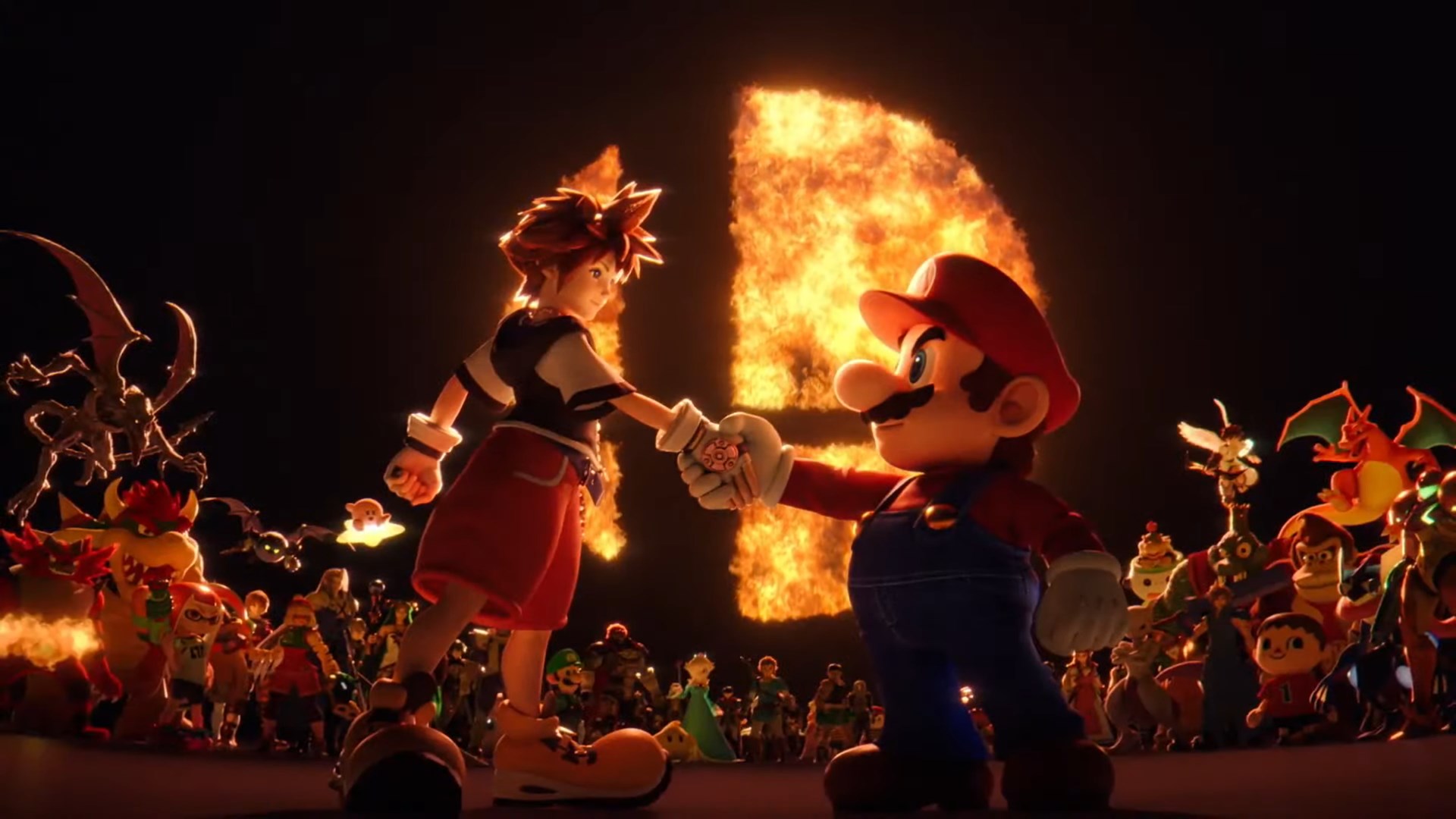 If you weren't aware of who Sora is, he is the star of the Square Enix franchise Kingdom Hearts, a series that began on the PlayStation 2 that also introduced the Keyblade and paired RPG elements with Disney characters.
Sora rounds on the Fighter Pass Volume 2 that also include Kazuya Mishima from Tekken, Min Min from Arms, Steve/ Alex from Minecraft, Sephiroth from Final Fantasy VII, and Pyra and Mythra from Xenoblade Chronicles 2.
Sora will also come with costumes from the original Kingdom Hearts, Kingdom Hearts 2, Kingdom Hearts 3D: Dream Drop Distance, Kingdom Hearts 3, and the Timeless River area from Kingdom Hearts 2.
Described by Sakurai as being "relatively straightforward" to use, "Sora excels at airborne fighting, is quite floaty and very light," he says about the last fighter. Sora's moves were inspired by his movements in the first Kingdom Hearts game and has Firaga, Thundaga, and Blizzaga at his command.
Furthermore, Square Enix revealed that Kingdom Hearts HD 1.5 + 2.5 ReMIX, Kingdom Hearts HD 2.8 Final Chapter Prologue and Kingdom Hearts 3 + Re Mind are all coming to Switch via cloud streaming.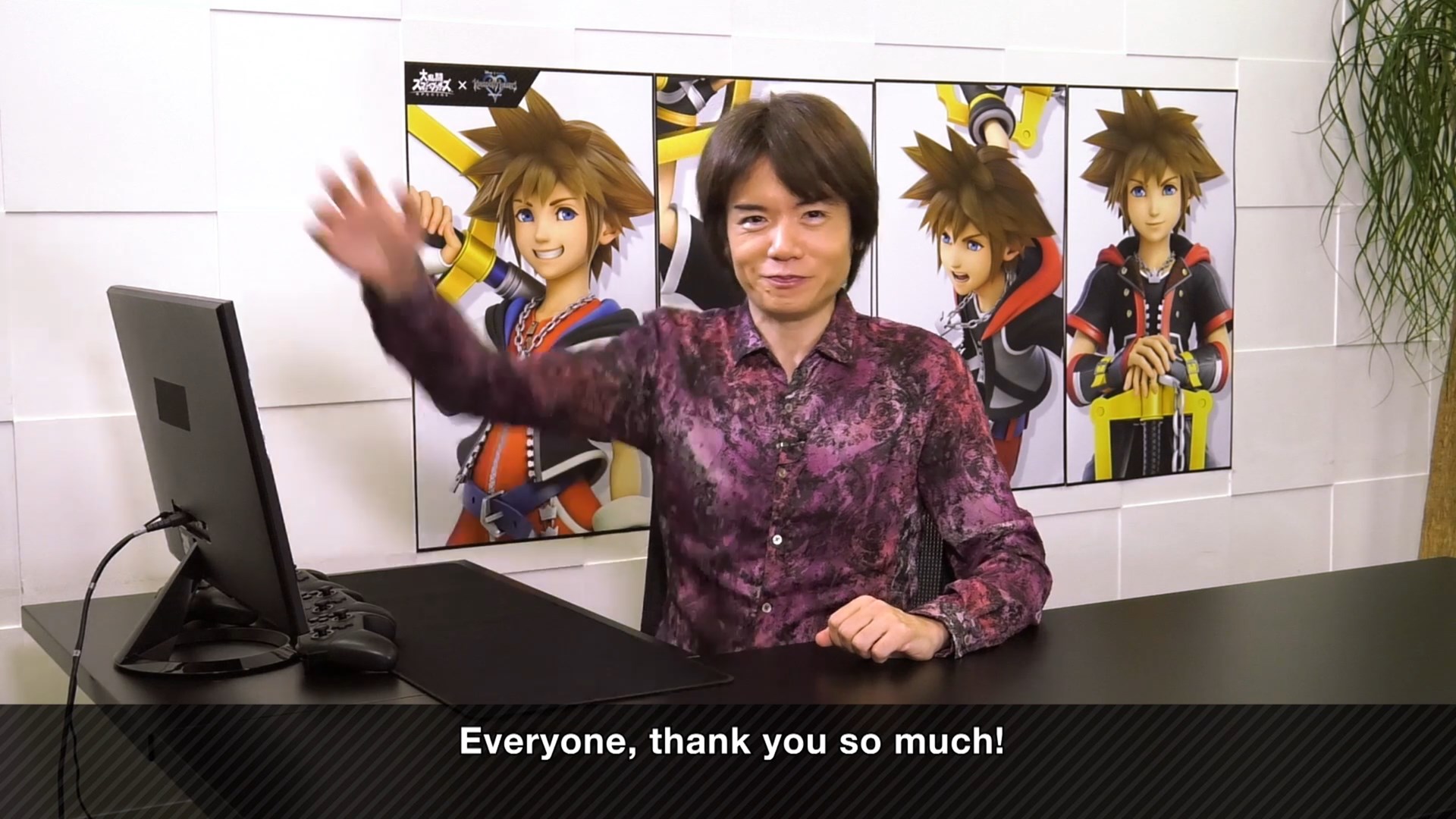 Sora will be available on October 18, marking the closing on the development of Super Smash Bros. Ultimate.