Sony announced on the PlayStation Blog a sleuth of PS5 features including 1440p monitor support, a new folder-like system called 'Gamelists', and many more. Right now, these upcoming new features are in development but have just entered the beta stage before PlayStation officially releases them in an upcoming update.
Let's kick it off by talking about the upcoming 1440p monitor support, now this has been a long time coming even before the release of PS5 and was a resolution that the Xbox Series X supported at launch. Since the 2020 launch, the PlayStation community has been highly requesting the feature and it looks like they are finally getting what they want. When the feature is publicly available, alongside 720p, 1080p, and 216op PS5 users will be able to change their video output to a resolution of 2560×1440.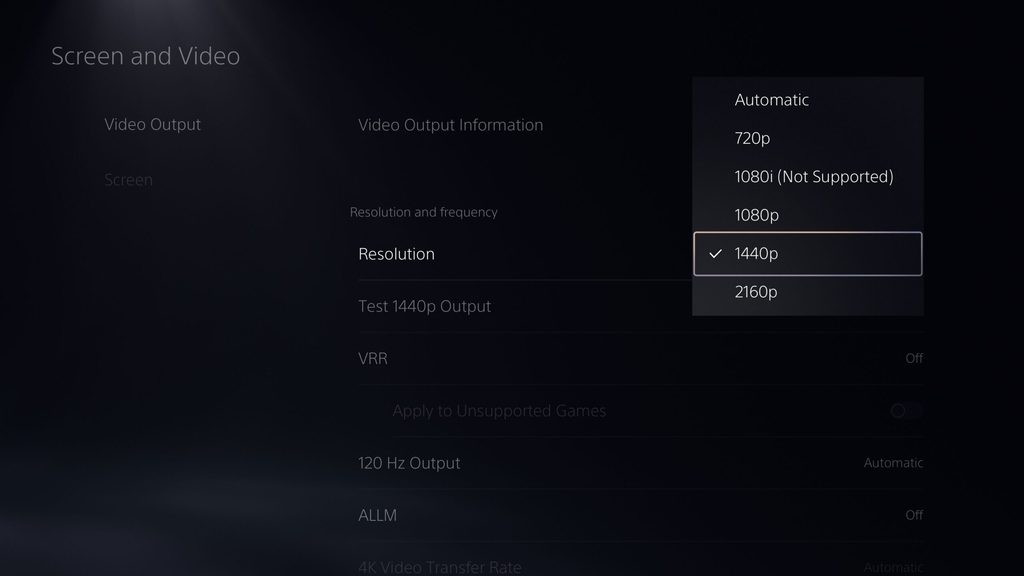 "If the game you're playing supports 1440p rendering you can experience native 1440p output on your display. Or, if you're playing a game with a higher native resolution like 4K, then you may benefit from improved anti-aliasing through supersampling down to 1440p output," the PlayStation Blog post details.
Getting into PlayStation's version of folders on the next-gen console, 'Gamelists' is the PS5's new way of organizing a user's games which will be limited to 15 lists but each one can hold up to a maximum of 100 games. It sounds like PlayStation gamers like myself might have to be a little vague with their PlayStation list naming strategy maybe PlayStation Exclusives, Indies, and JRPG might be some I will have to go for rather than specific game franchises.
Other features in the beta include comparing 3D audio and stereo audio, easier access to in-progress activities, request share screen, joinable game notification, viewing new friends' profiles, and sending stickers. voice messages to your groups. For a bit more details on those features, the PlayStation Blog has detailed more information in its most recent post.
No official timeline for when these features will be available to all PS5 users in an upcoming update but if it's like past features that went to beta we might have to wait a few weeks for the full release.