Sony's kicking off the new year with some pretty enticing freebies for PlayStation Plus subscribers this year when three games can be added to your library on January 4, 2022. While previous months have been stellar, last month's offerings felt a bit neutered and I think January will make up for the shortfall of Godfall's Lite version being offered.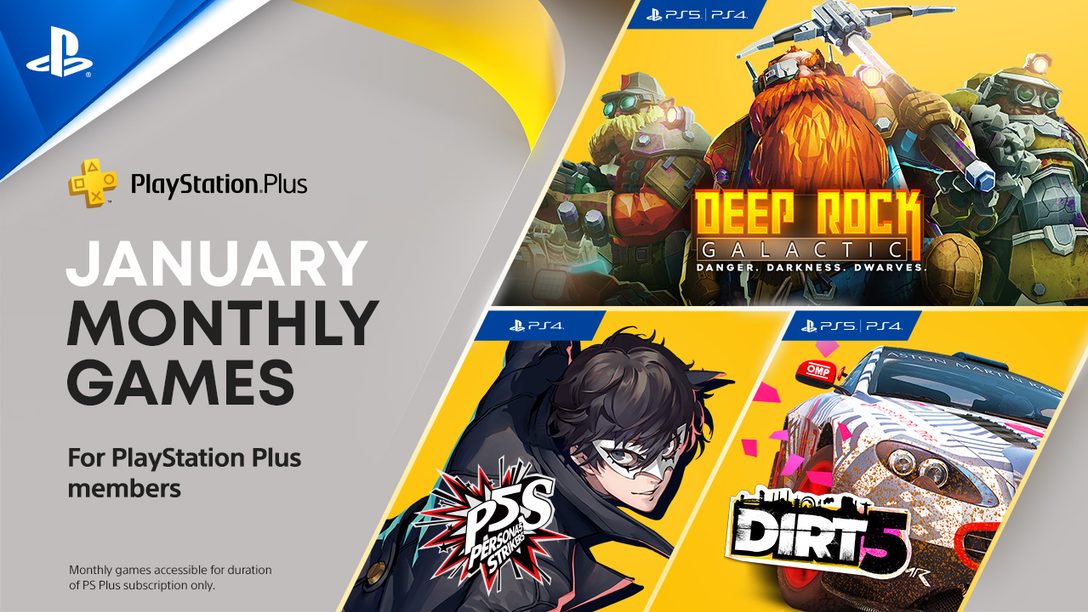 PlayStation Plus subscribers are getting Persona 5 Strikers, Deep Rock Galactic, and Dirt 5 Sony confirmed over on the PlayStation Blog. Persona 5 Strikers was one of our Top Games of 2021 thanks to the partnership between Atlus and Koei Tecmo that gave fans of the Phantom Thieves a summer holiday follow-up across Japan.
Dirt 5 was a launch title for the current generation of consoles and launched for PlayStation 4, too. It offered some exciting and fun off-road racing experiences for fans of the series. Deep Rock Galactic is a PlayStation 4 and PlayStation 5 title featuring badass space dwarves in a 1-4 player co-op experience. As a team, you'll explore, dig, and fight your way through massive cave systems filled with enemies and resources.
Out of all these, I'm most fond of Persona 5 Strikers and can't wait for more people to experience it as it was a worthy spin-off that did a lot of things right.
You have until the end of Monday, January 3 to add not only Godfall: Challenger Edition, Lego DC Super-Villains and Mortal Shell to your game library, but also the three bonus PS VR games: The Persistence, The Walking Dead: Saints & Sinners – Standard Edition and Until You Fall.