Late last year, Sony announced that Destruction AllStars would shift away from the PlayStation 5 launch window to early 2021 as part of PlayStation Plus. Today, Sony confirmed the full lineup of free games coming to the online service next week.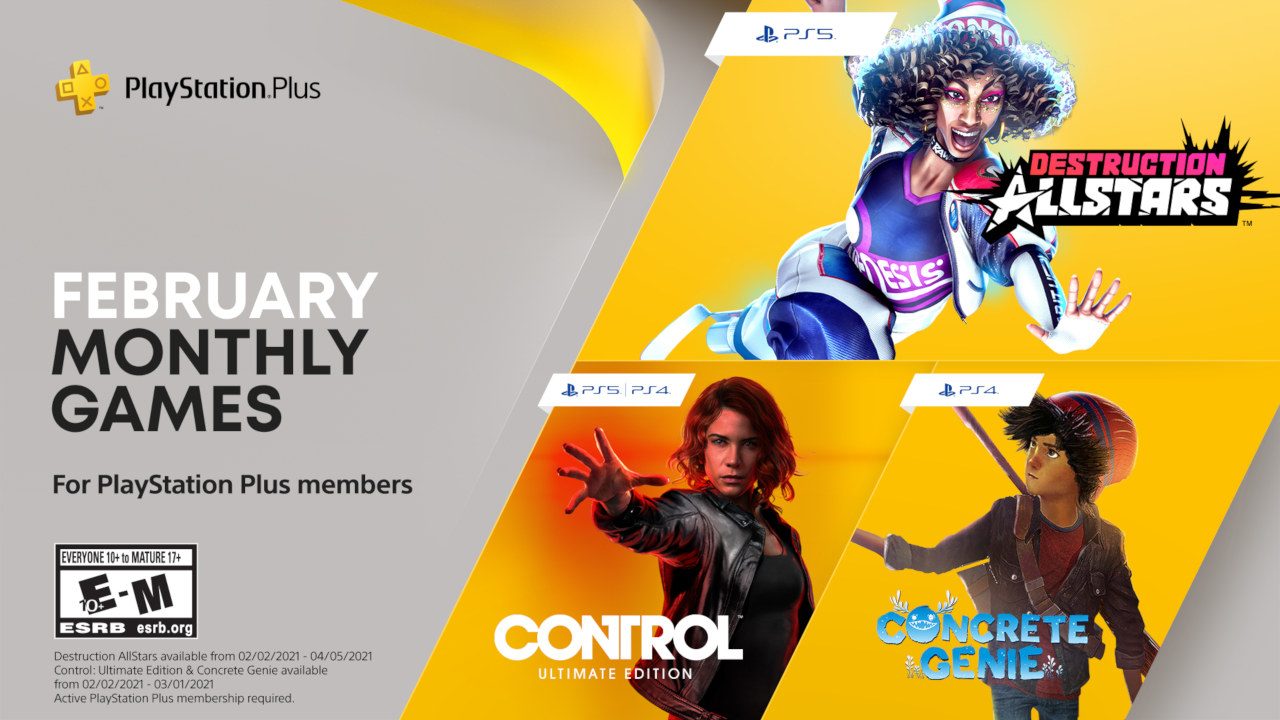 One of the most underrated games of 2019 was Concrete Genie, a game that flew under the radar for a lot of people but it was such a treat when I reviewed it. I'm happy to see Sony offering it another chance in the spotlight as it is such a wonderful game that also includes a neat PlayStation VR mode.
The second game to be confirmed is Control: Ultimate Edition, which while I enjoyed it at launch, the entire upgrade fiasco behind the game has been offputting, to say the least. It's an excellent game from Remedy Entertainment and has some issues on last-gen consoles so being able to try it on PlayStation 5 again is going to be a treat.
Destruction AllStarslooks really interesting and I enjoy the colourful trailers we've seen but there is so little gameplay out there that this game could go either way. I'm rooting for the developers on this game and I hope it sticks around.
Read more over on the PlayStation Blog.