Sony PlayStation's big step into controller accessibility is coming to store shelves later this year. Their latest blog post announced that the Access Controller will launch on December 6th.
It's exciting to see "Project Leonardo" — now called the "Access Controller" — has a launch date.
This announcement comes after a five-year journey by the company and advocates like Paul Lane that will help make the PlayStation 5 more accessible to those with physical disabilities but also several players with cognitive disabilities as well.
For example, being able to select where you map your buttons can help those with memory issues. 
While having the ability to save 30 different profiles can help those with difficulties understanding or navigating menus.
"Players customize their layout with different buttons and stick caps in various shapes and designs, operate the controller from any 360° orientation, and connect third-party accessibility accessories using its four industry-standard 3.5mm expansion ports."
"You can even pair up to two Access controllers and one DualSense wireless controller together and use them collaboratively. "
Sony and the team behind the Access Controller have gone to great lengths to make this a successful product. Here's hoping this is a successful product for those that require more robust accessibility options. The photo below shows all the different components available at launch.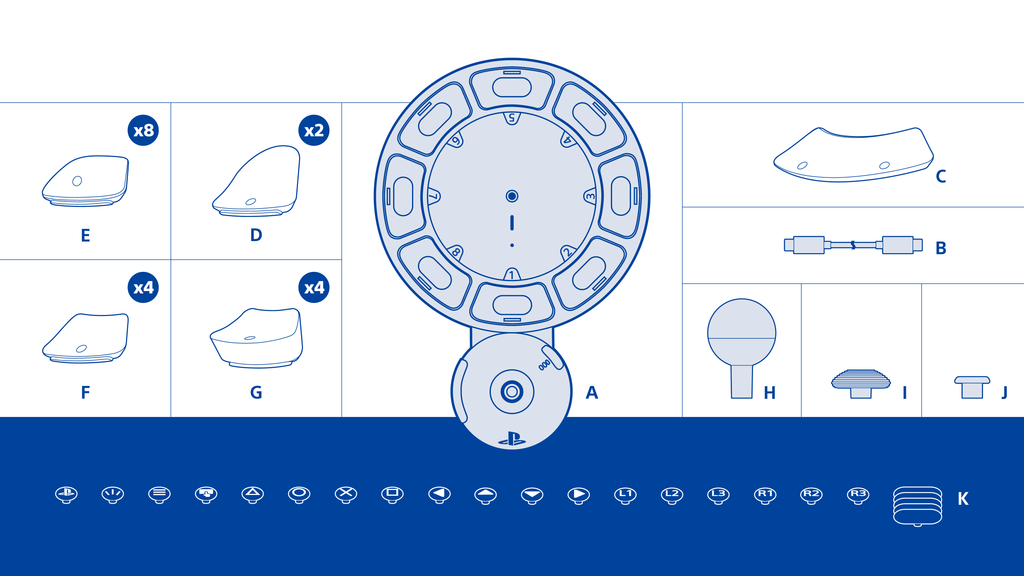 And even non-disabled gamers, like a few players, seem to ask themselves if this would make a good fight stick for brawlers. Seeing that is an example of inclusive design. A principle of accessibility is that we look for applications that allow us all to benefit from something as we design accommodations and assistive devices.
From its launch, the Access Controller will go head-to-head with Microsoft's similarly named Xbox Adaptive Controller, launched in 2019 for the Xbox and PC.
Considering all the customizable and adjustable options, the price tag is far more affordable than some might expect. According to the PlayStation Blog, Canadian gamers will find the Access controller for "a suggested retail price of $119.99" or $89.99 USD. Preorders begin on July 21st.