Limited Run Games has announced its release of physical editions of the most recent console ports of Persona 3 Portable and Persona 4 Golden for PS4, Xbox One, Xbox Series X|S, and Nintendo Switch.
The pre-orders for Persona 3 Portable will run for a limited time and are set to go live later this week on September 29th and run through November 12th. Meanwhile, the limited edition for the Golden release will be a tad longer of a wait, with pre-orders scheduled to open on October 27th.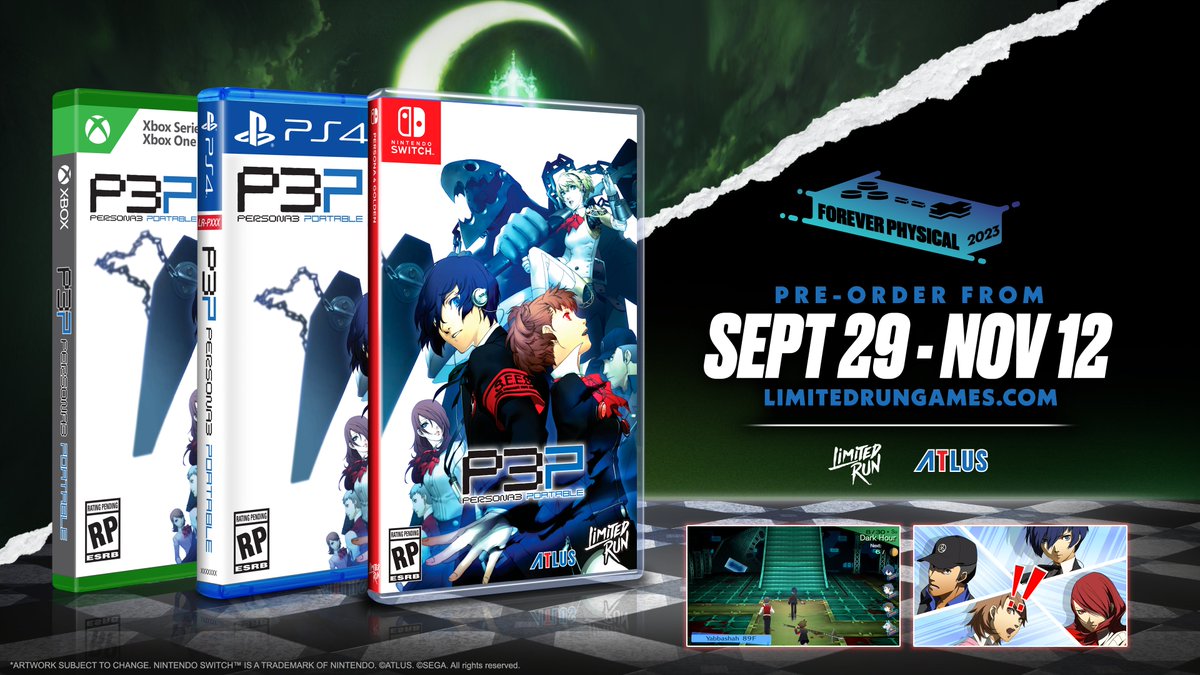 Limited Run Games has three unique editions that fans of the modern JRPG series can choose from, with price ranges starting at $59.99. The first one is the standard edition, which comes with the base game, while the $10 more Grimoire Edition comes with a bit more, including a slipcover, a Frimoire book box, a steel case, and the game itself; altogether will cost $69.99.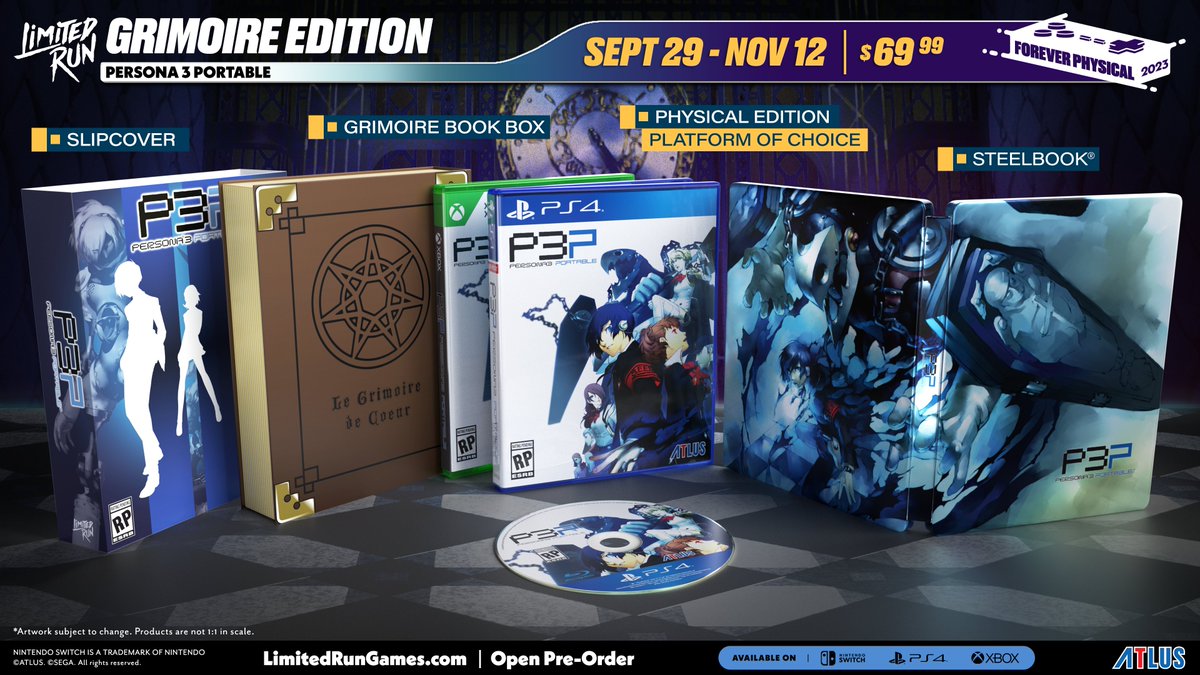 The last one is a big ol' collector edition at $199.99 called the S.E.E.S Edition, a reference to the after-school club your character is a part of. This big-money physical edition comes with everything in the Grimoire edition, plus an Individually numbered certificate of authenticity, a S.E.E.S. armband, character trading cards, the official soundtrack, a school patch, All Out Attack 3D shadowbox, & a 1:1 Evoker replica shadowbox.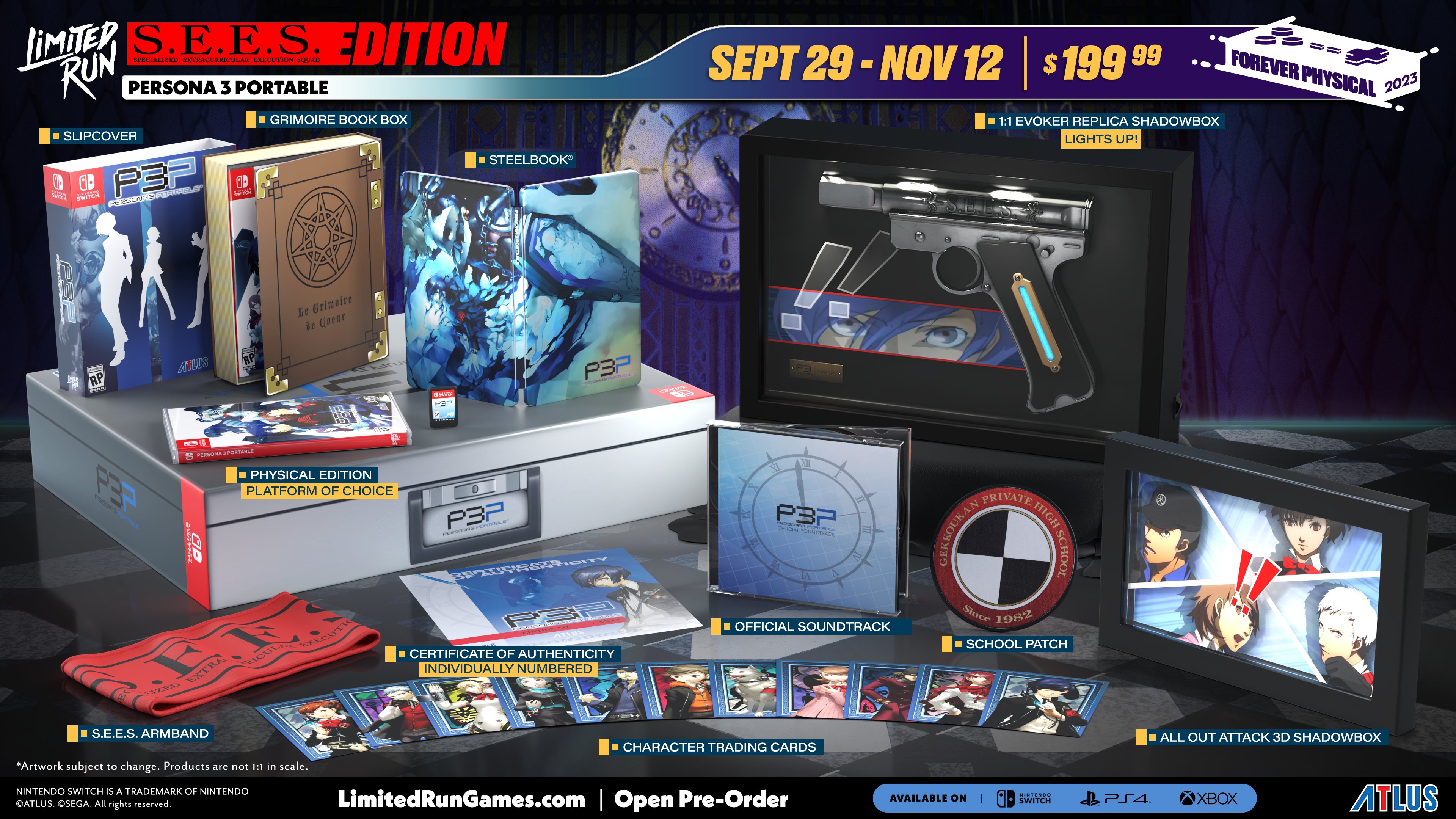 No information on Persona 4 Golden's physical releases was revealed, but Limited Run Games says details will be shared in the coming weeks.
Persona 3 Portable and Persona 4 Golden are available on PC (Steam and Microsoft Store), PS4, Xbox One, Xbox Series, Nintendo Switch, and PSVita's legacy digital storefront.