While this isn't the first collaboration with Paul George, it certainly is the freshest as PlayStation has revealed the Paul George PG 5 PlayStation Colourway. If you can't tell by the design, they are modelled after the PlayStation 5 and are likely the only way you'll be getting your hands on the in-demand console.
Paul George's line of sneakers has always been gorgeous but the lack of sizing has left me out in the cold. Sure, I can grab a virtual pair in NBA 2K21, but it isn't the same as having a pair of these to show everyone when things go back to normal and I can interact with others.
Revealing the PG 5 PlayStation 5 colorway. A new collaboration between @Nike, @Yg_Trece, and PlayStation available in select regions starting May 14: https://t.co/723aNkuqSS pic.twitter.com/5naNZMzfKs

— PlayStation (@PlayStation) May 5, 2021
"Creating sneaker collaborations with PlayStation and Nike Basketball has been one of my favourite pastimes in recent years, and I'm so thankful to this community for supporting me and sharing in my passion," says Paul George. "Like many of you, I've been a die-hard PlayStation fan all my life, so it's an honour to introduce my newest creative project with my favourite brands: the PG 5 PlayStation 5 colorway."
Like previous iterations of the PG line, the tongues feature the PG and PlayStation logos, the lines and references on the shoe are inspired by the console, same with the colours of them and it wouldn't be a collaboration if the shoes didn't include iconic PlayStation shapes along the side of each shoe.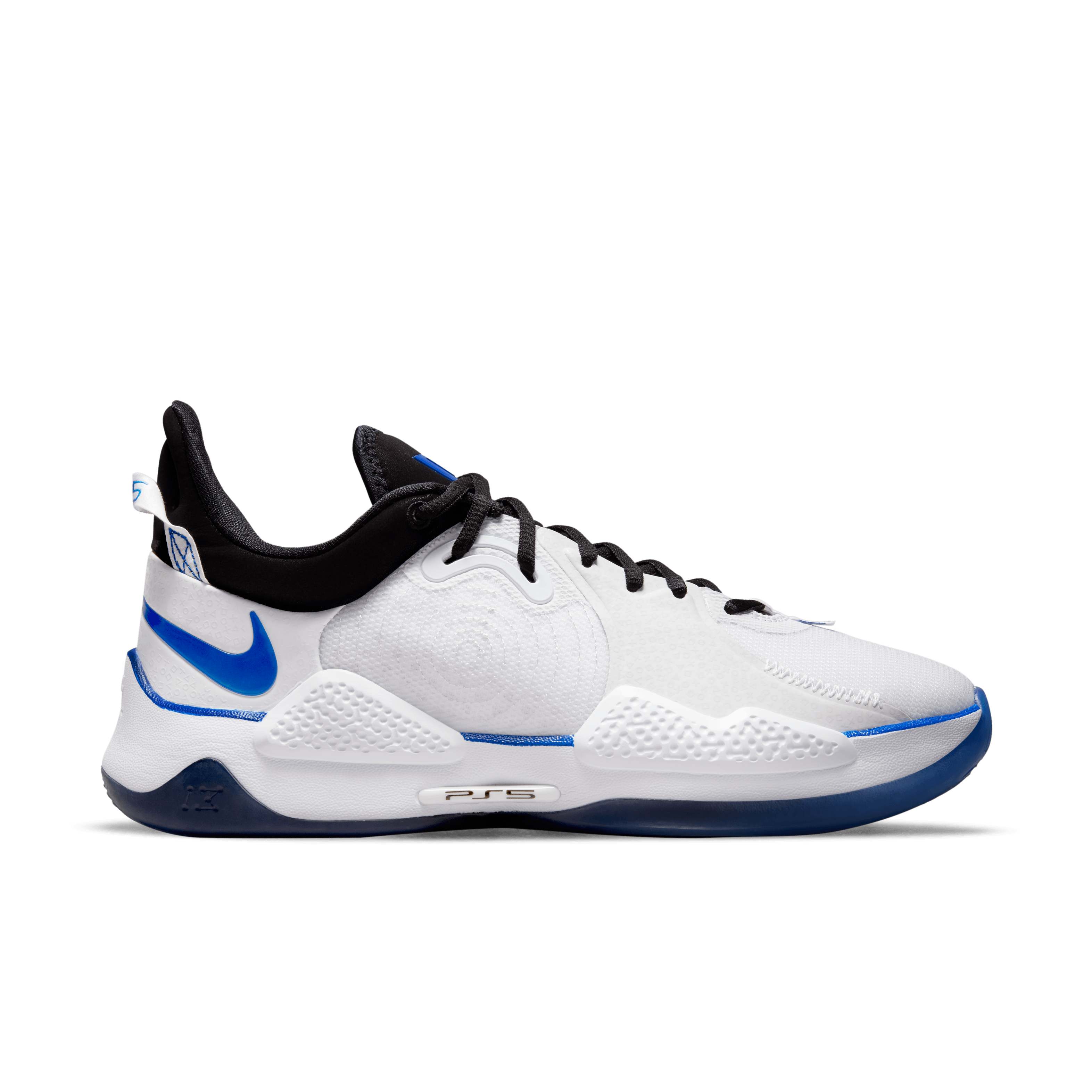 The PG 5 PlayStation 5 colorway drops in select regions starting on May 14, 2021.