0
October 27, 2021 3:35 PM
UPDATE: It's official. For November, subscribers gain six titles in total.
"To celebrate PS VR's 5th anniversary, this month's PlayStation Plus lineup will include three bonus PS VR titles. Survive the horrors aboard a procedurally generated spaceship in The Persistence, tackle zombies in The Walking Dead: Saints & Sinners and showcase your sword skills in roguelike Before The Fall.
I'm still working through this month's PlayStation Plus set of games but we're already winding down October with November just days away. A leak of what is supposedly coming to PlayStation Plus next month has made its way online, it's become somewhat of a habit seeing the last several months leak prematurely.
For November, PlayStation Plus subscribers will receive four games instead of the usual two-three titles. This month is also the PlayStation VR's fifth anniversary and Sony promised we would receive free games to celebrate.
According to a leak by Dealabs, the four games subscribers will receive include:
Kingdoms of Amalur: Re-Reckoning (PS4)
Knockout City (PS4, PS5)
First Class Trouble (PS5)
The Walking Dead: Saints & Sinners (PlayStation VR)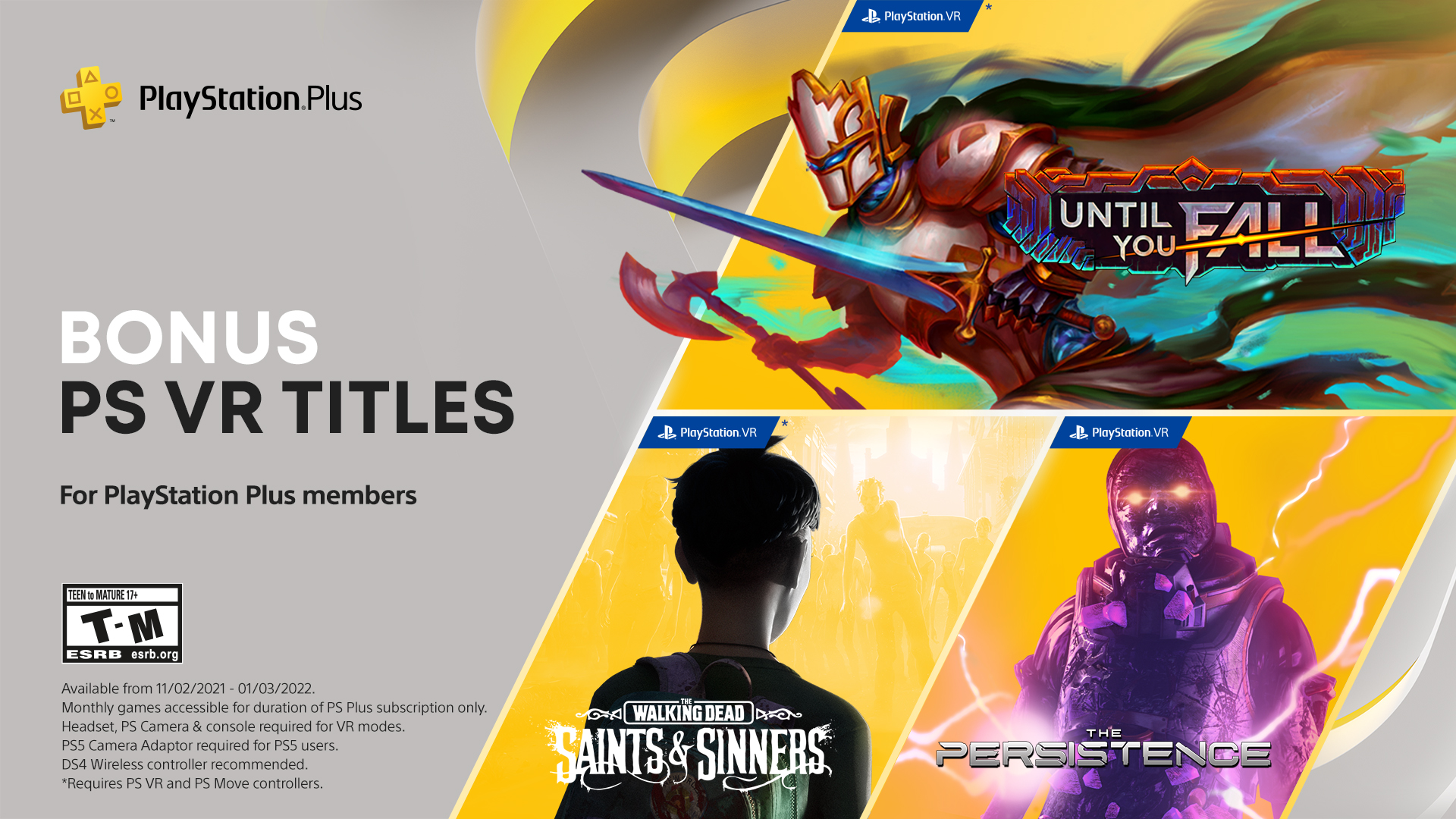 This leaker has been getting the last few months correct regarding the game lineup for PlayStation Plus, so it doesn't seem to be far-fetched to say, "yes, these are the titles we'll be getting in November."
Speaking of the lineup, it's a pretty solid month from the looks of it. Knockout City has been well received and seems to be doing well, Kingdoms of Amalur: Re-Reckoning is still a great game years later and I recommend playing through it at least once. The Walking Dead: Saints & Sinners is a VR title and has also been received well by critics. Lastly, First Class Trouble " is a social deduction party game where six people play together aboard a luxury space cruiser." Sounds cool! I'll check it out.