Nintendo revealed a surprise Direct was scheduled to air today with roughly 40 minutes of updates.
The livestream which began at 10 AM ET, focused on games set to launch during the winter period and included some surprises for those who have been patient. Let's break down the reveals, trailers, and gameplay shown during today's Nintendo Direct!
Fire Emblem Engage
A new Fire Emblem entry kicked off the event and it looks fantastic. It is in development at Intelligent Systems and will launch on January 20, 2023. There will be a Divine Edition including collectible items including an art book. Summon valiant heroes like Marth & Celica alongside a new cast of characters and engage in turn-based, tactical combat against a great evil in this new Fire Emblem story.
It Takes Two
It Takes Two from Hazelight Studios is coming to the Switch. You can play on one system or two and online via a friend pass. It will launch on November 4 with preorders going live today.
Fatal Frame: Mask of the Lunar Eclipse
Koei Tecmo had a new trailer for Fatal Frame: Mask of the Lunar Eclipse today and reveals more about the dark curse players will face when the game launches in early 2023. It will be a full remake of the original.
Xenoblade Chronicles 3
Wave 2 of Xenoblade Chronicles 3 includes a new hero – Ino, who seems to be entirely mechanical. In addition, there will be new challenge battles, new bosses, skills and more. The Expansion Pass kicks off October 13 for pass holders.
SpongeBob Square Pants: The Cosmic Shake

When the mysterious fortune teller Kassandra grants SpongeBob and Patrick wishes, the two buddies unintentionally open up portals to strange Wishworlds… it's all F.U.N. and games until their friends get lost in the portals!
Fitness Boxing Fist of the North Star
Fitness Boxing Fist of the North Star will launch on March 20, 2023.
Splatoon 3
Here's the theme for the first post-launch Splatoon 3 Splatfest: Which would you bring to a deserted island? Gear, grub, or fun? This Splatfest takes place Sept. 23-25, so get ready to make waves!
Oddballers
OddBallers is a hilariously charming and totally bonkers multiplayer party game where each round is a new, absurd type of dodgeball.
Tunic
Tunic is coming to the Nintendo Switch! It will launch on September 27 and pre-orders will go live today.
Front Mission: 1st Remake 
In the year 2090, the world's conflicts are fought using giant war machines called Wanzers. Huffman Island, the only place where the Oceania Cooperative Union (O.C.U.) and the Unified Continental States (U.C.S.) share a land border is a hotbed of conflict.
An O.C.U. reconnaissance platoon led by Captain Royd Clive is assigned to investigate a U.C.S. munitions plant. They are ambushed by U.C.S. Wanzers, triggering a series of events that plunges the whole island into war. Royd's fiancée, Lieutenant Karen Meure, goes missing in action.
Front Mission 2: Remake
FRONT MISSION 2: Remake preserves the mature story, strategic turn-based combat, and Wanzer customization options of the original. Enjoy the revitalized classic with updated visuals and new features and enhancements!
Front Mission 3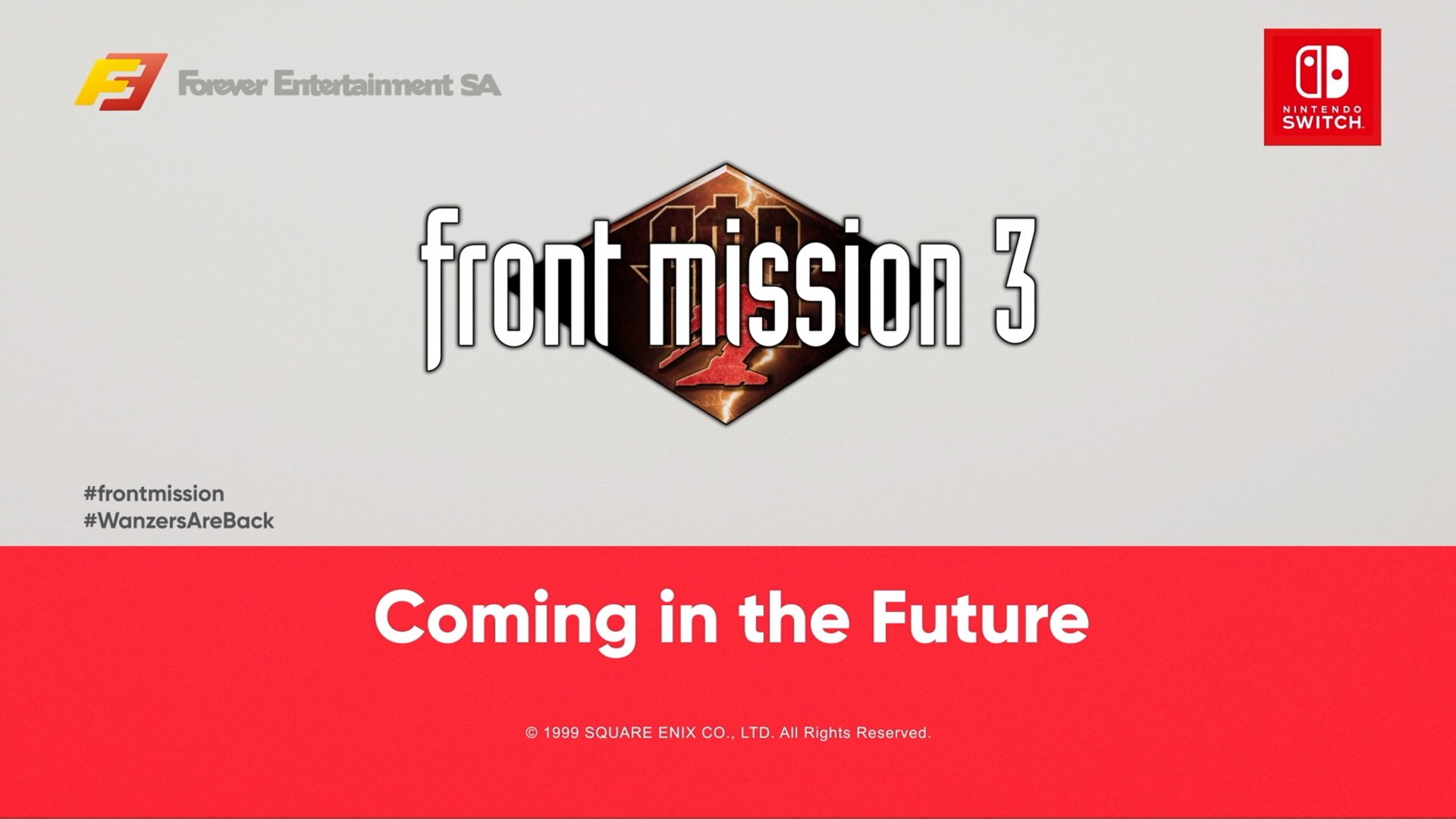 Front Mission 3 is coming to the Switch.
Story of Seasons: A Wonderful Life
Story of Seasons: A Wonderful Life revisits the tranquil community of Forgotten Valley, where the protagonist fulfills their father's dream of running a farm. As the seasons go by, players will find their lifelong partner, raise a child together, and watch them grow up. Will their child carry on the family's farm legacy or find their calling somewhere else?
Launching Summer 2023.
Octopath Traveller 2
Eight new travellers will be featured in Octopath Traveler 2 which will launch on February 24, 2023. In the world of Solistia, eight new travelers venture forth into an exciting new era. Where will you go? What will you do? Whose tale will you bring to life? Every path is yours to take. Embark on an adventure all your own.
Fae Farm
Fae Farm is a Switch exclusive and will launch in 2023 from Phoenix Labs. In Fae Farm, players take on the role of an adventurer invited to join a friendly community and create a home, while restoring harmony to the land of Azoria. Alone or with friends, players will build out their homesteads, explore varied environments, gather resources, and plumb the depths of the world to uncover the magic they'll need to rebuild Azoria.
Theatrhythm Final Bar Line
A new Theatrhythm game from Square Enix! Theatrhythm Final Bar Line will launch on February 16th, 2023. It will feature 385 songs. Those who spring for the Digital Deluxe and Premium Digital Deluxe Editions include music from various Square Enis series, such as NieR, SaGa, Live a Live, Octopath Traveler, and more.
Rune Factory 3 Special
Live your fantasy life as Micah, who can transform into two forms. Farm, fight and fall in love as you revisit a classic in the series that perfected the blend of RPG & Life-sim genres. It will be available in 2023.
Rune Factory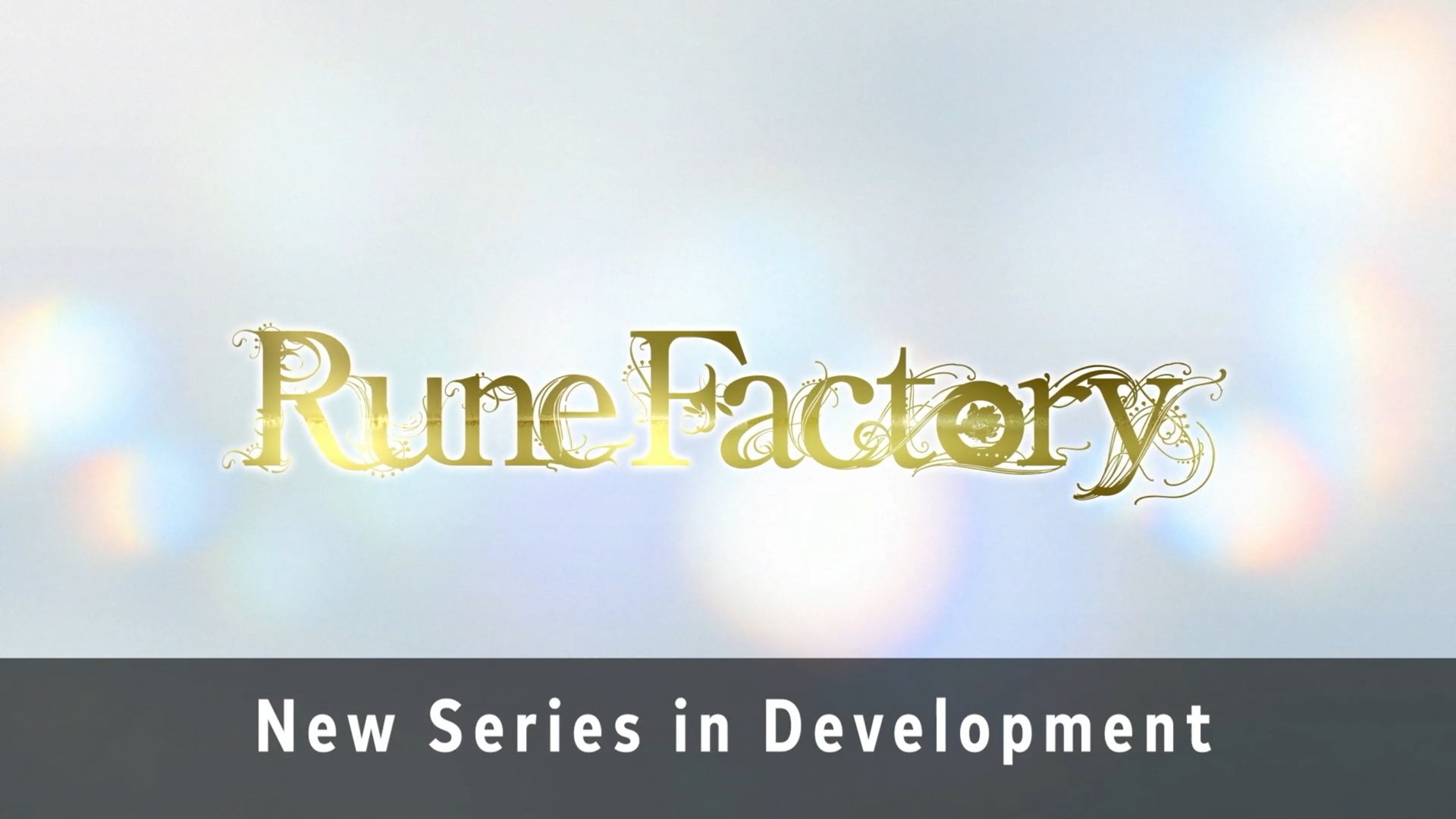 A new Rune Factory game is in development for the Switch.
More Nintendo 64 Games coming to Nintendo Switch Online
Pilotwings 64, Mario Party 1/2/3, Pokémon Stadium 1 and 2, 1080 Snowboarding, Excitebike 6, and Goldeneye will launch on the Switch
Various Daylife
In the year 211 of the Imperial Era, a new continent was discovered. Explore its every last corner as a settler of Antoecia, while living your life to the fullest in the city of Erebia.
Factorio
Factorio launches on Switch on October 28
IB
Playism revealed IB is coming to the Switch, and it will launch in 2023.
A young girl named Ib visits an art gallery with her parents. While perusing the various works of art, Ib suddenly realizes that she is alone. As she searches for someone – anyone – else, the museum begins to change…
Super Mario Strikers: Battle League
Pauline and Diddy Kong are joining the roster in addition to another stadium, and more gear. Players can also enjoy the new Striker Ranking which shows your individual ranking based on battle records of online matches in Quick Battle Mode.

Atelier Ryza 3: Alchemist of the End & the Secret Key

Ryza and her friends are living their lives on Kurken Island when news of a sudden appearance of a mysterious group of islands in nearby waters arrives.
To find a way to save her island, Ryza and her friends will set off on a final adventure surrounding the "roots of alchemy."
It will launch on February 24, 2023
Mario Kart 8 Deluxe – Booster Course Pass Wave 3
It will launch this holiday. Wave 3 features eight tracks, including Merry Mountain from Mario Kart Tour and Peach Gardens from Mario Kart DS!
Nintendo Switch Sports
The next update will include for Nintendo Switch Sports to add Golf and eight players can play online, on the same course, in Survival Golf. The update will take longer than anticipated so it will no longer launch Holiday 2022.
Pikmin Bloom
Pikmin Bloom offers a fun way to earn rewards for going outside and exploring with friends! With the brand-new Weekly Challenges feature, you can team up with others, no matter how far away they might be, and work towards a shared steps goal!
Pikmin 4
We also were given a teaser for Pikmin 4 and it will launch in 2023. A new perspective for players to choose from allows them to see the game from the view of Pikmin.
Just Dance 2023 Edition
Just Dance 2023 Edition will launch on the Nintendo Switch.
Harvestella
A new demo will go live today and the full game will launch on November 4. Harvestella is a brand new lifestyle simulation RPG. Through the changing seasons, explore an imaginative world, tend your crops, make new friends, face enemies in dynamic combat, and unravel the mystery of the season of death – Quietus.
Bayonetta 3
The third Bayonetta will see our protagonist face off against the Homunculi, monsters bent on destroying the world. Luca, Jeanne, and Viola will help.
Bayonetta 3 will launch on October 28 with a new gameplay trailer live today.
Enigma Archives: Raincode
Starring as Yuma, an amnesiac detective who made a pact with Shinigami, a ghost haunting him, must work together to solve mysteries.
A city of rain is gripped by innumerable unsolved mysteries, under the complete control of a megacorporation. Master Detectives from around the world, each possessing unique powers, must rise to the challenge of uncovering the truth. With Shinigami by his side, Yuma joins the investigation as a trainee of the detective agency. Travel freely within the fully 3D environment of the city to gather evidence and testimonies.
The game launches in Spring 2023.
Resident Evil Village Cloud
Capcom's Resident Evil Village is coming to the cloud. It will launch on October 28, 2022. The Winters Expansion will launch on December 2, 2022. Resident Evil Village, Resident Evil 2 Remake, and Resident Evil 3 Remake are coming to the Switch via the Cloud.
Sifu
Sloclap's Sifu is coming to the Switch on November 8.
Crisis Core: Final Fantasy VII Reunion
The remaster of Crisis Core launches on December 13.
Play as SOLDIER operative Zack Fair and trigger the events that lead up to Final Fantasy VII. Engage in fast-paced real-time action combat to uncover the dark secrets of Shinra's experiments and the monsters they create. Crisis Core –Final Fantasy VII– Reunion will be released on PlayStation 5, PlayStation 4, Nintendo Switch, Xbox Series X|S, Xbox One and Steam on December 13, 2022.
Radiant Silvergun
2520 AD. Mankind has disappeared due to the light emitted by "stone-like objects" found in ancient strata. A year later, several survivors and a robot who evacuated to satellite orbit and escaped disappearing make a descent to Earth. It will launch later today.
Endless Dungeon
Endless Dungeon is a rogue-lite tactical action game, set in the award-winning Endless universe. Recruit a team of shipwrecked heroes, plunge into a long-abandoned space station, and protect your crystal against never-ending waves of monsters…  or die trying, get reloaded, and try again.
Tales of Symphonia Remastered
The iconic and classic Bandai title Tales of Symphonia is coming to Switch! It will launch in early 2023.
"Our goal with Tales of Symphonia Remastered is to introduce this beloved entry in the series to a whole new generation of fans," said Summer Nguyen, Brand Manager at Bandai Namco Entertainment America Inc. "We're aiming to deliver an experience that's true to the original yet engaging to a whole new audience of players with enhancements that update the game visually and add new gameplay enhancements."
Life is Strange: Arcadia Collection
Featuring Life is Strange Remastered and Life is Strange: Before the Storm Remastered, every update and optimized for Switch. Launches on September 27, 2022.

Romancing SaGa Minstrel Song
Lego Bricktales
LEGO Bricktales is a brand new physics-based puzzle adventure. Build your way through different biomes, solve puzzles to help people in need and return your grandfather's amusement park to its former glory.
Disney Speedstorm

Get set for a high-octane free-to-play Disney and Pixar combat racer when Disney Speedstorm races onto Nintendo Switch this summer with cross-play, split screen, and online multiplayer modes!
Kirby's Return to Dreamland Deluxe
The tough puff Kirby is back for a 4-player* platforming adventure. Copy enemies' abilities and use their power to attack with a sword, wield a whip, and float with a parasol. You can also laser blast with the new Mecha Copy Ability that makes a series debut! The extra muscle will be handy in finding missing pieces for Magolor's ship, which crash-landed on Planet Popstar.
Launches on February 24, 2023, to celebrate Kirby's 30th anniversary.
The Legend of Zelda: Tears of the Kingdom
In addition to the vast lands of Hyrule, the latest entry in the storied Legend of Zelda series will take you up into the skies! Look forward to Link's massive adventure starting again when The Legend of Zelda: Tears of the Kingdom, the sequel to The Legend of Zelda: Breath of the Wild, drops for Nintendo Switch on May 12, 2023.