Publisher Microids and Mr. Nutz Studio are taking us back to the stone age in November as a new Joe & Mac title is set to bring a wave of nostalgia later this year.
Last October, Microids revealed a new game would arrive nearly 30 years after the last game was available on the SNES. Originally developed by Data East, the series appears on several consoles at the time before being made extinct. Now, the series looks to be reanimated as the titular pair of cavemen are once again back to take on dinosaurs and other cavemen tribes.
Just like the original game developed for arcade play in the '90s, New Joe & Mac: Caveman Ninja will offer a local two-player co-op mode. Additionally, the game will also contain a training mode, a boss rush mode, and even a speedrun mode!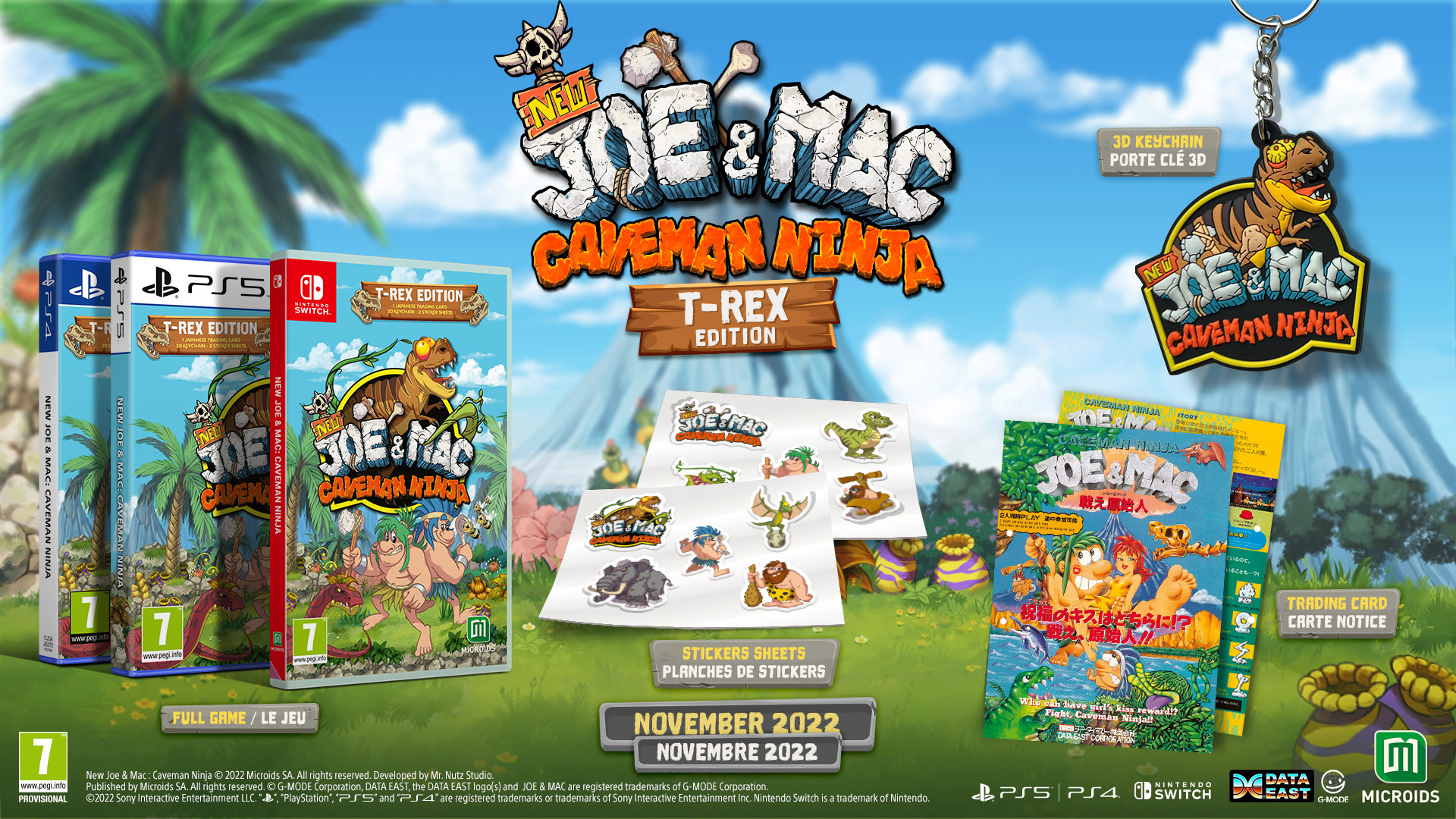 For those who want to pick up a physical copy, the T-Rex edition will be of interest as it includes a copy of the game, 2 sticker sheets, one trading card, and a 3D keychain.