Earlier this week, Yacht Club Games revealed it had a "megaton announcement" to be shown on G4. Today, the news that the studio is working on a new game was shown and it looks pretty impressive.
Mina the Hollower was revealed during Yacht Club Games Presents 2022, and features a cute mouse capable of wielding a whip. As a Hollower and inventor, Mina received a letter from longtime friend Baron Lionel, a companion Mina provided Spark Technology to, giving the entire Tenebrous Isle power. However, the Spark Generators have seemingly broken and it is up to you to figure out what happened.
Here's an official description from the game's Kickstarter:
Mina the Hollower is a bone-chilling action-adventure featuring classic gameplay and an 8-bit aesthetic in the style of Game Boy Color, refined for the modern era. Smooth 60fps action combat, a world full of mystery and horror, and top-down adventuring combine in a mix that may remind you of classic titles like Castlevania, The Legend of Zelda: Link's Awakening, or even Bloodborne. Whip foes, burrow through the ground, and explore a pixel-perfect world in Mina the Hollower, a brand new game from the developers who brought you Shovel Knight!
According to the developers, they are funding the game internally. The reason behind a Kickstarter is to help build out a supporting universe just like Shovel Knight.
"Compared to our original Kickstarter, we're not in dire straits! We're financing a majority of Mina the Hollower's development internally," explains the team's Kickstarter page. "Our main reason for launching a Kickstarter this time is to build a brand new universe in the same way we did with our first game, Shovel Knight, with our community involved in creating something special along with us! Every backer that joins the development will help to make a more robust game. Together, we'll break new ground!"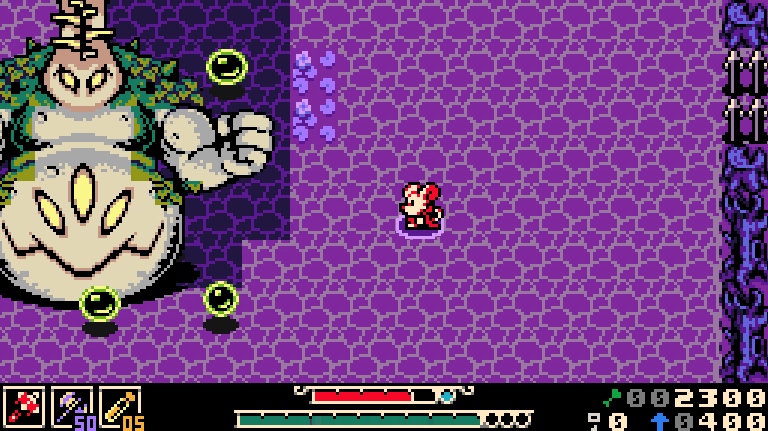 Given how early the project is in development, there is no release date for Mina the Hollower.