After Nintendo's E3 2021 press conference today, the developer behind the announced Metroid Dread, a revived iteration of a game once on the Nintendo DS, was shown at Nintendo Treehouse Live. The brand new Metroid game is coming to the Nintendo Switch on October 8, 2021, and MercurySteam returns to developer following the success of Metroid: Samus Returns.
A lot of the surprise behind the reveal of Metroid Dread stems from this begin the first original entry in the series in 19 years, as Metroid Fusion releasing in 2002 on the Game Boy Advance.
Dread serves as a direct continuation and will conclude a five-part saga, consisting of Metroid, Metroid 2: Return of Samus, Super Metroid, and Metroid Fusion. Samus heads off into space to a remote planet while being hunted by the newest threat the E.M.M.I robots.
Using the familiar gameplay like returning to an area once you've unlocked the right tools, you'll explore a sprawling map, discover hidden upgrades like in classic Metroid titles and evade the E.M.M.I. robots and overcome the dread plaguing the planet.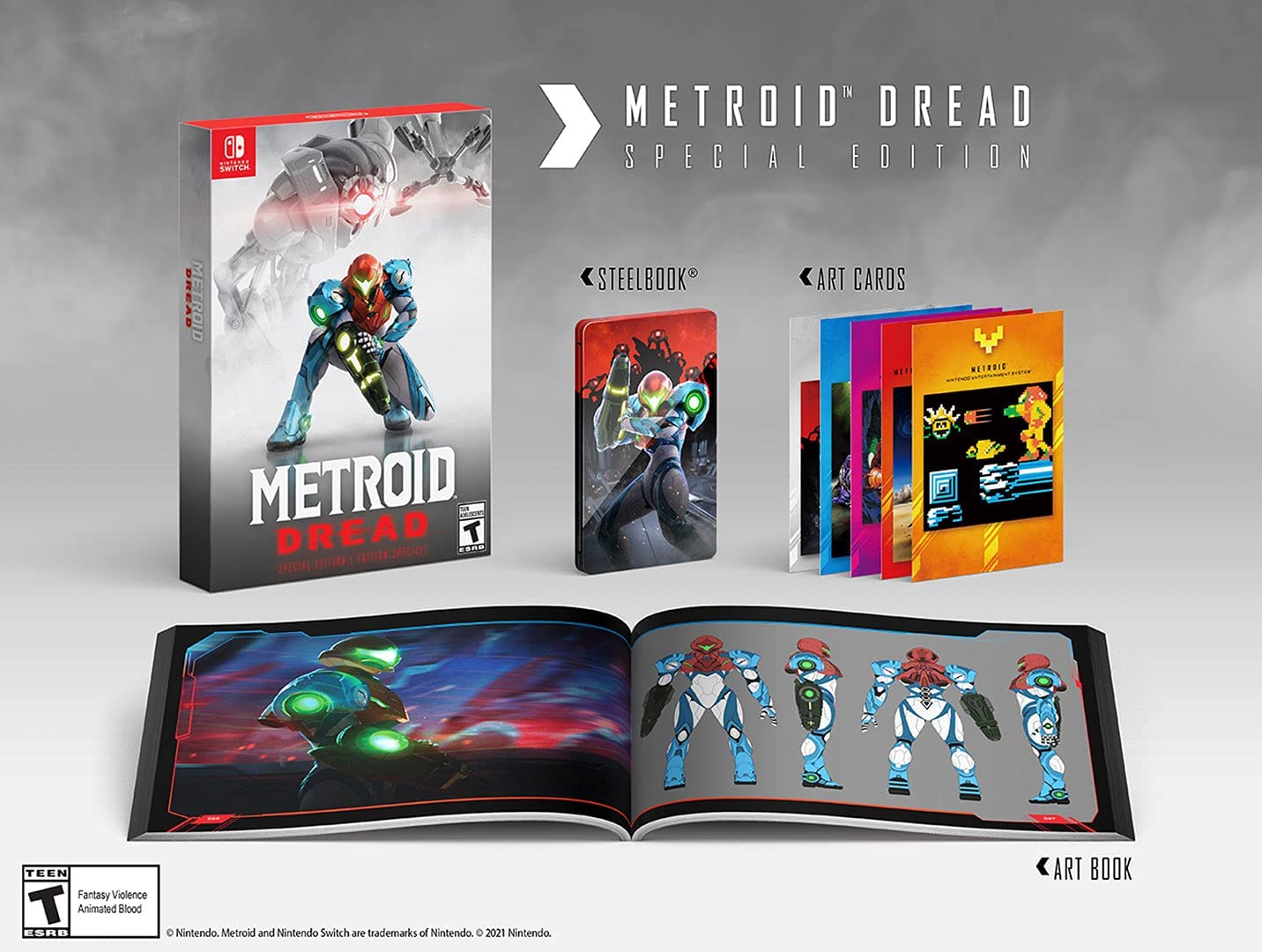 The Metroid Dread: Special Edition will also be available at launch, which includes the game, a steel book, a 190-page 2D Metroid franchise artbook and five cards that feature box art from all the games in the five-part saga.