At today's San Diego Comic-Con panel for Insomniac Games' Marvel's Spider-Man 2, the developer revealed a new story trailer and a Limited Edition themed PlayStation 5.
If you want to pick up a themed bundle, Marvel's Spider-Man 2 Limited Edition Bundle features a custom PS5 console cover design and matching DualSense wireless controller.
"We were thrilled to debut these stunning designs to our fans today because of how they capture the look and feel of Marvel's Spider-Man 2, says Senior Vice President of Brand, Product & Services Marketing Andrea Perez. "The threat of Venom and the symbiote will be one of the most formidable challenges our two Spider-Men will face in Marvel's Spider-Man 2. This is why we wanted to reflect the intensity of the symbiote and its capacity for transformation and power with a takeover design for the PS5 console and DualSense wireless controller."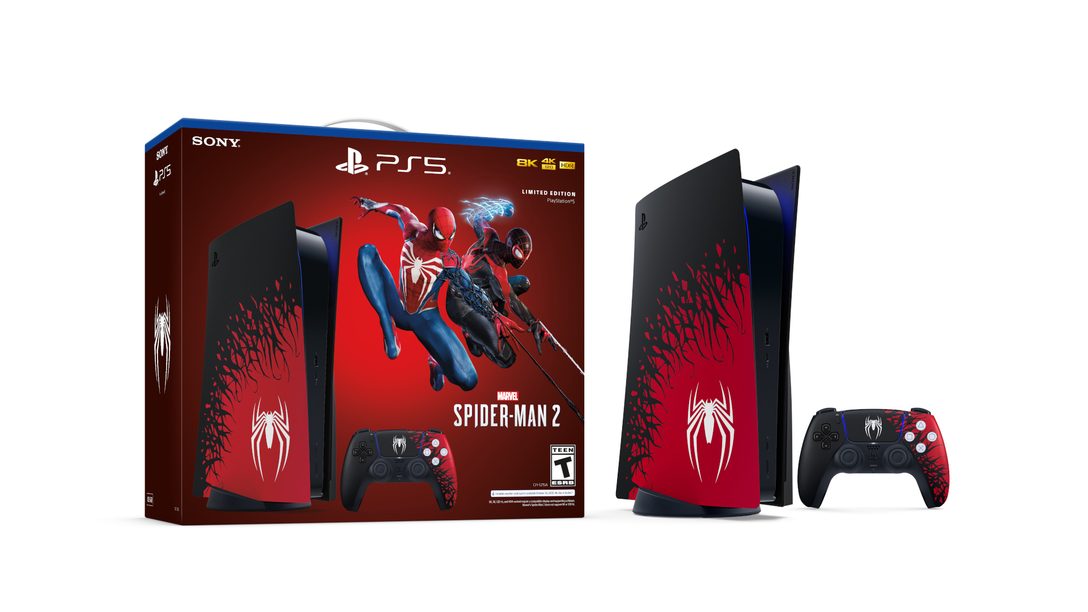 The design showcases the symbiote tendrils creeping toward the Spider-Man icon, with the symbiote's black consuming the red and white of the Advanced Suit. The DualSense wireless controller also finished a good portion of it by the symbiote as it worked its way over the controller's buttons.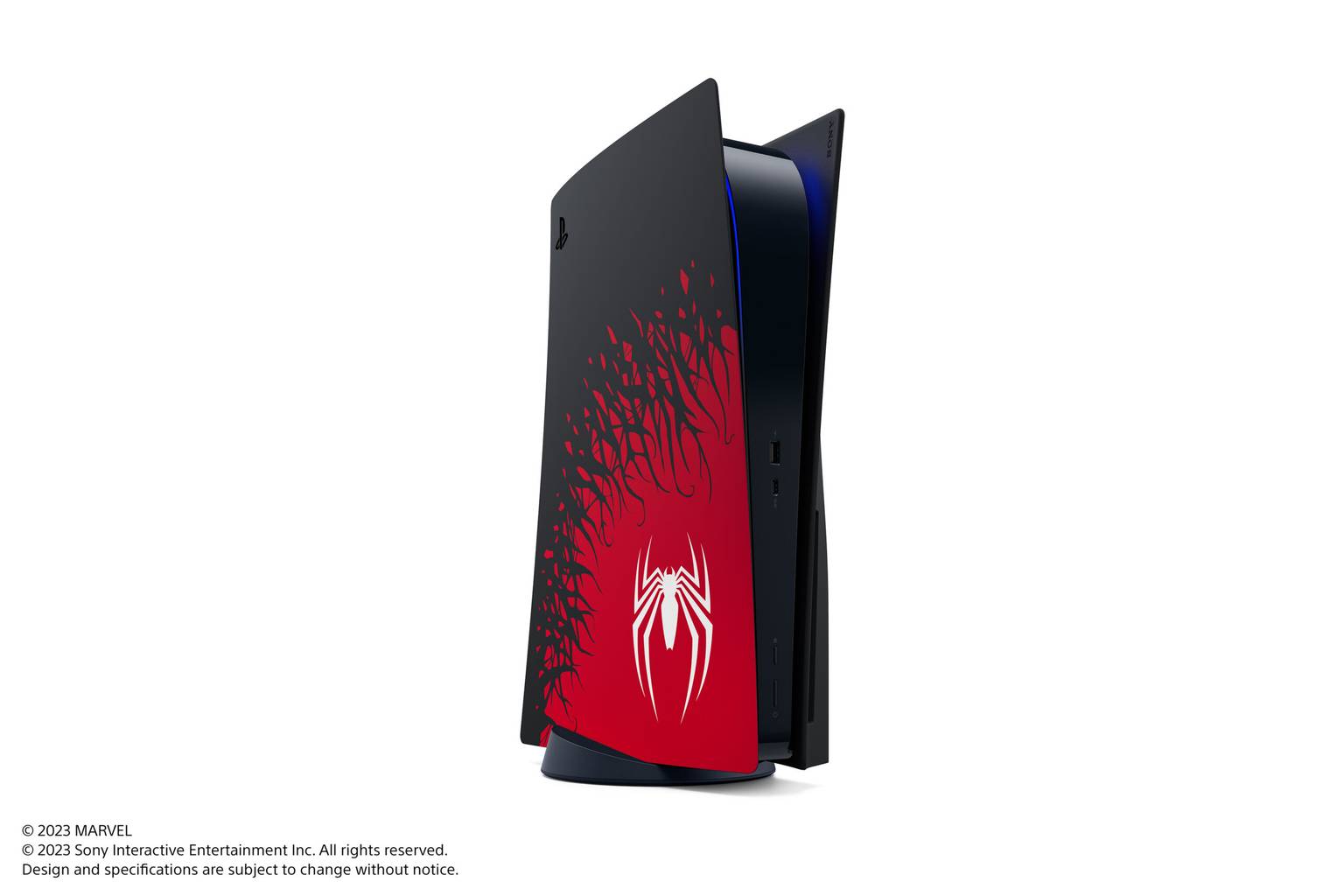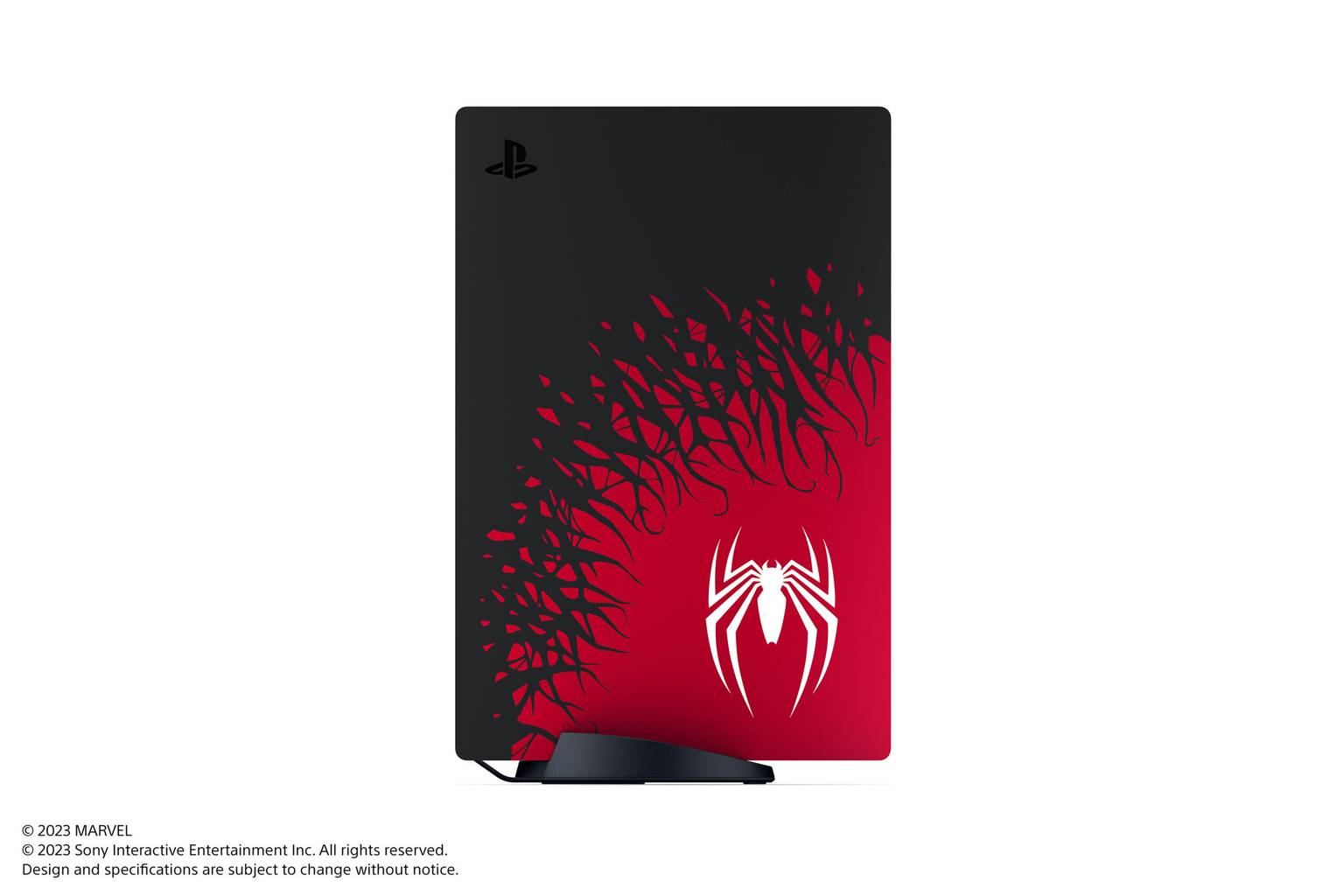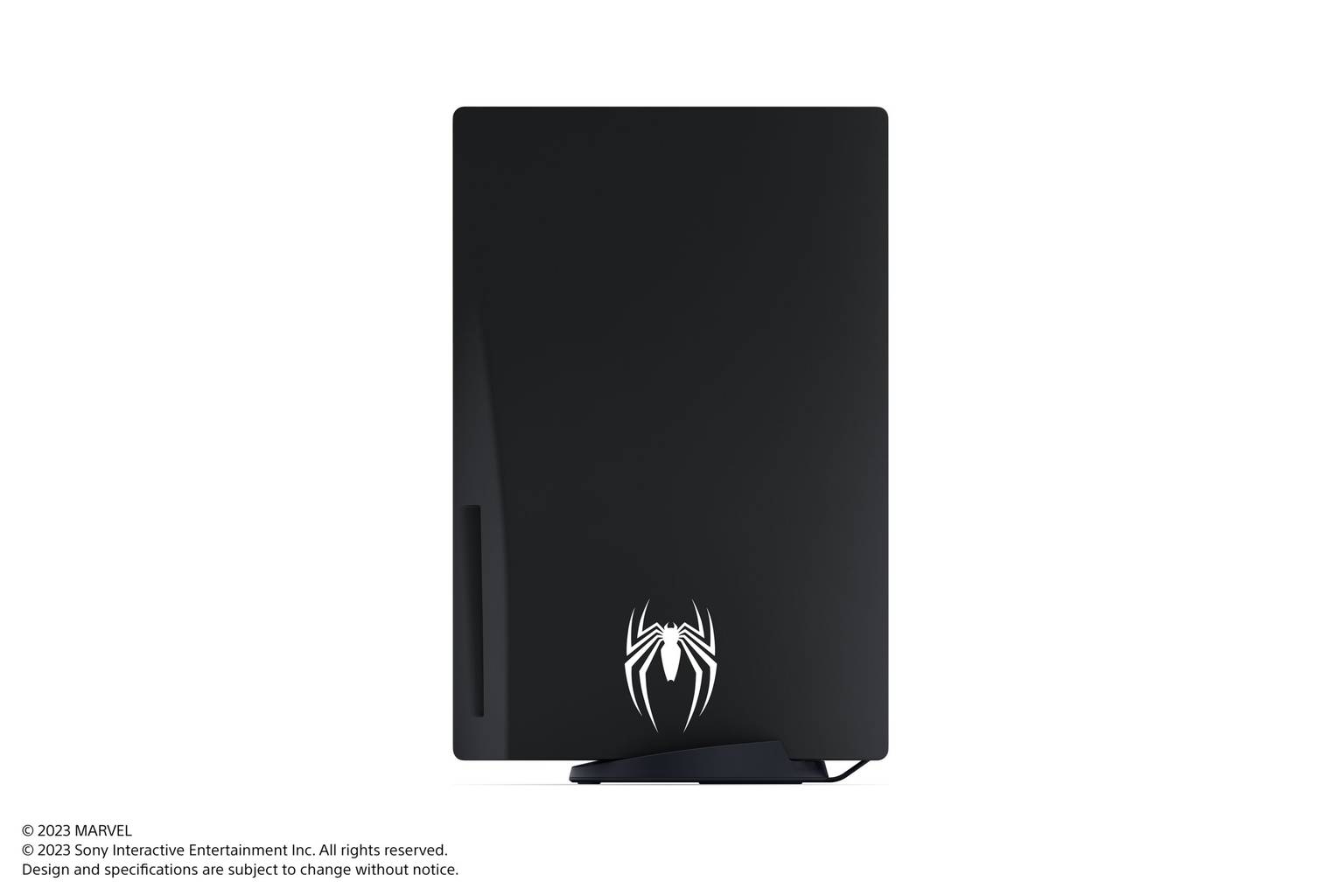 Looking at the DualSense controller, Senior Art Director Jacinda Chew says, "The design was inspired by the in-game symbiote that's taking over the console and controller, but you can still see some of the underlying red under the tendrils. This represents how players experience the symbiote takeover in Marvel's Spider-Man 2. It's a constant push and pull for dominance, whether internal or external, and the outcome is not certain."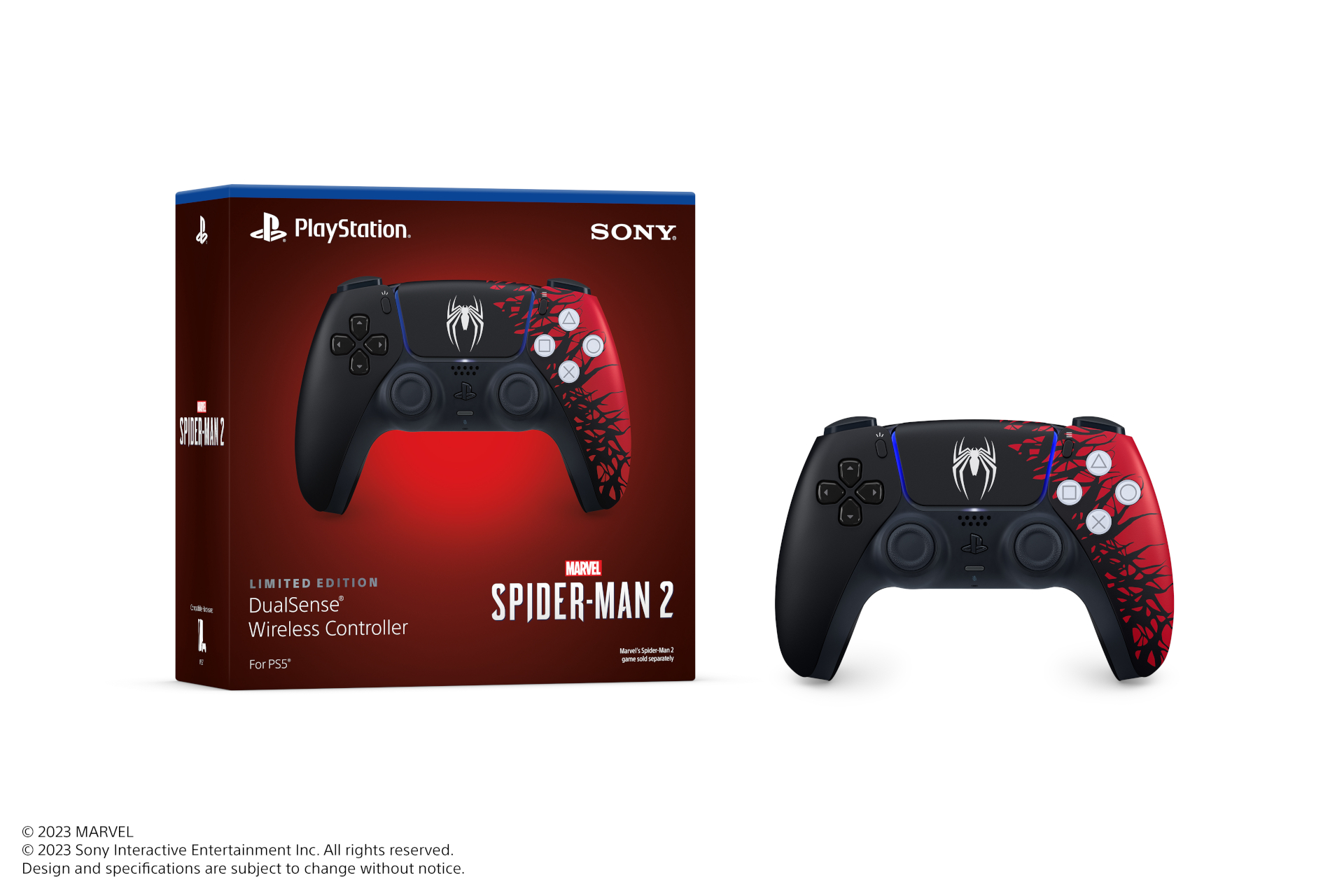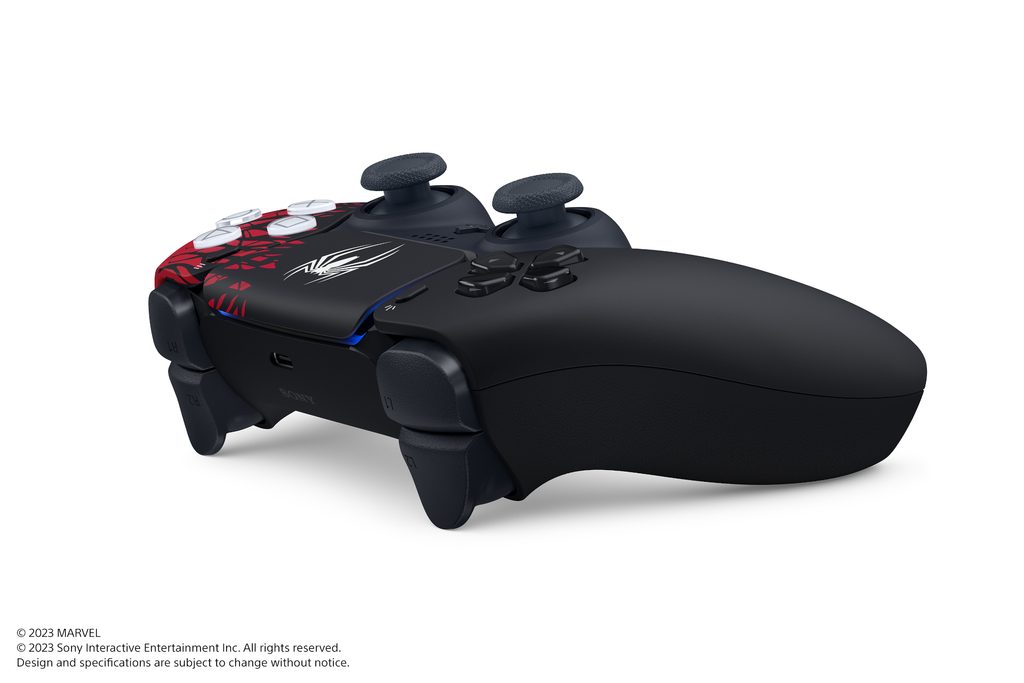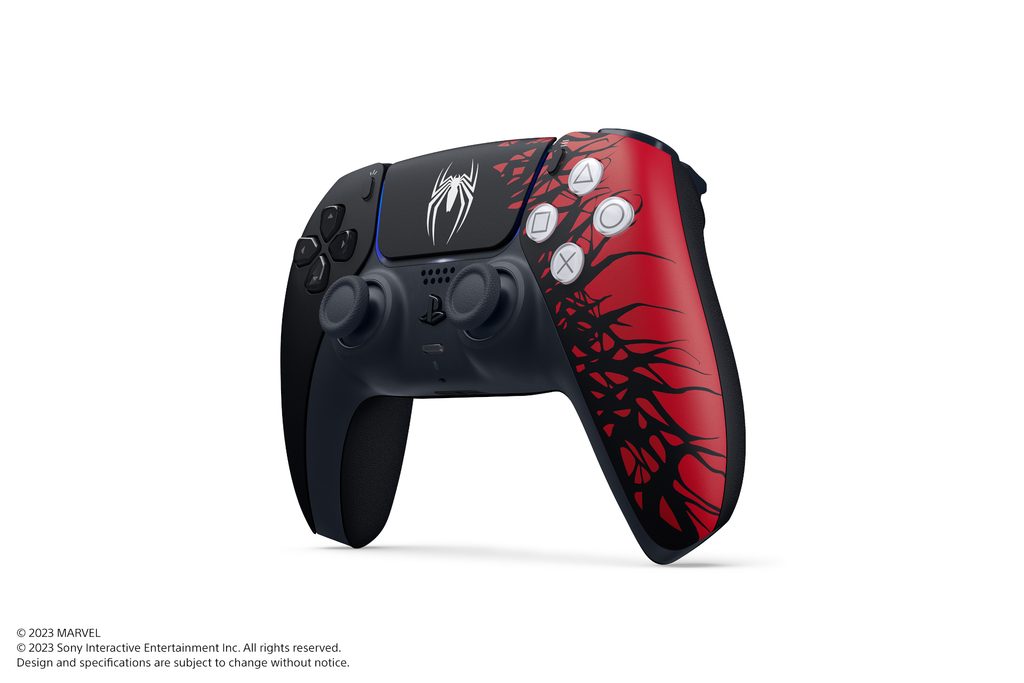 Players can use the PlayStation 5's Tempest 3D Audio to pinpoint the sounds from the bio-electric powers, enemy attacks, and traffic throughout New York. Different parts of the city allow the PS5's SSD to experience near-instant switching between Peter Parker and Miles Morales.
If you only want to pick up the console covers, Insomniac confirms you can pick them up separately for your console and the DualSense controller.