Crystal Dynamics is removing paid consumables after adding them in last month. These boosters will be available in the Marketplace but the option to purchase via in-game currency is the only way to own them now.
Hero's Catalysts and Fragment Extractors consumables were added after Marvel's Avengers was added to Xbox Game Pass. This pissed off pretty much anyone still playing the game, leaving the studio open to criticism on the shady move.
We have decided that by the end of today we will remove Hero's Catalysts and Fragment Extractors for purchase. pic.twitter.com/8am9nSstP2

— Marvel's Avengers (@PlayAvengers) November 2, 2021
By end of the day today, the consumables will be removed from the store but for anyone who did purchase them, they can still be used.
"We hope that this can be the first step in rebuilding your confidence in us as a team," says the tweet.
It's been hard to trust the team working on Marvel's Avengers. The game launched to a pretty weak reception then launched two similar characters back to back but not before delaying them, before launching War for Wakanda earlier this year.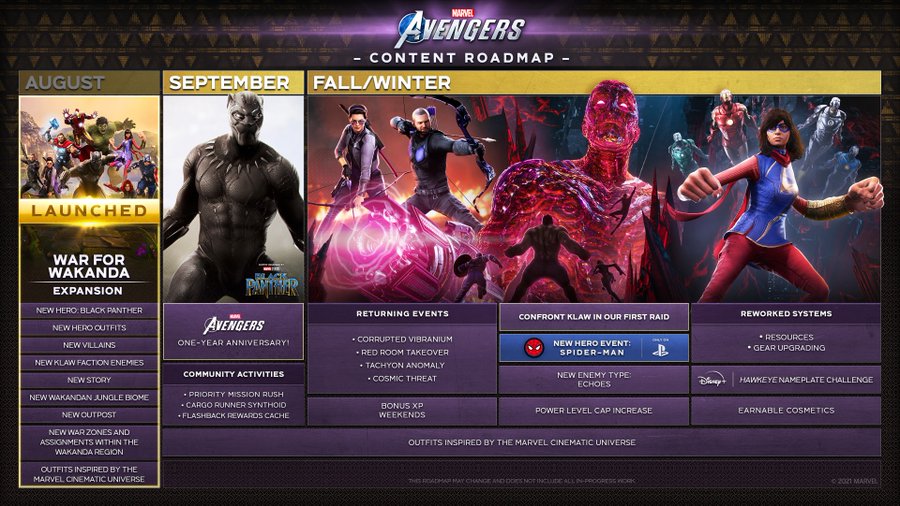 The latest controversy seems to have made trouble for Crystal Dynamics more than anything, and while the roadmap for 2021 is out, the studio now needs to make up for the goodwill they lost.