I was happy to see a game like Marvel's Avengers end up on Game Pass. The single-player campaign is worth experiencing and was the highlight of my review last year when the game launched. That said, the multiplayer component has been severely lacking and has done no favours for the studio.
With a lack of content for players looking to engage with Marvel's Avengers, players have had very little to do post-campaign. Sure, there have been new characters added like Hawkeye, Kate Bishop, and now King T'Challa in the most recent expansion War for Wakanda, but it isn't enough to keep players invested. I know I'm not.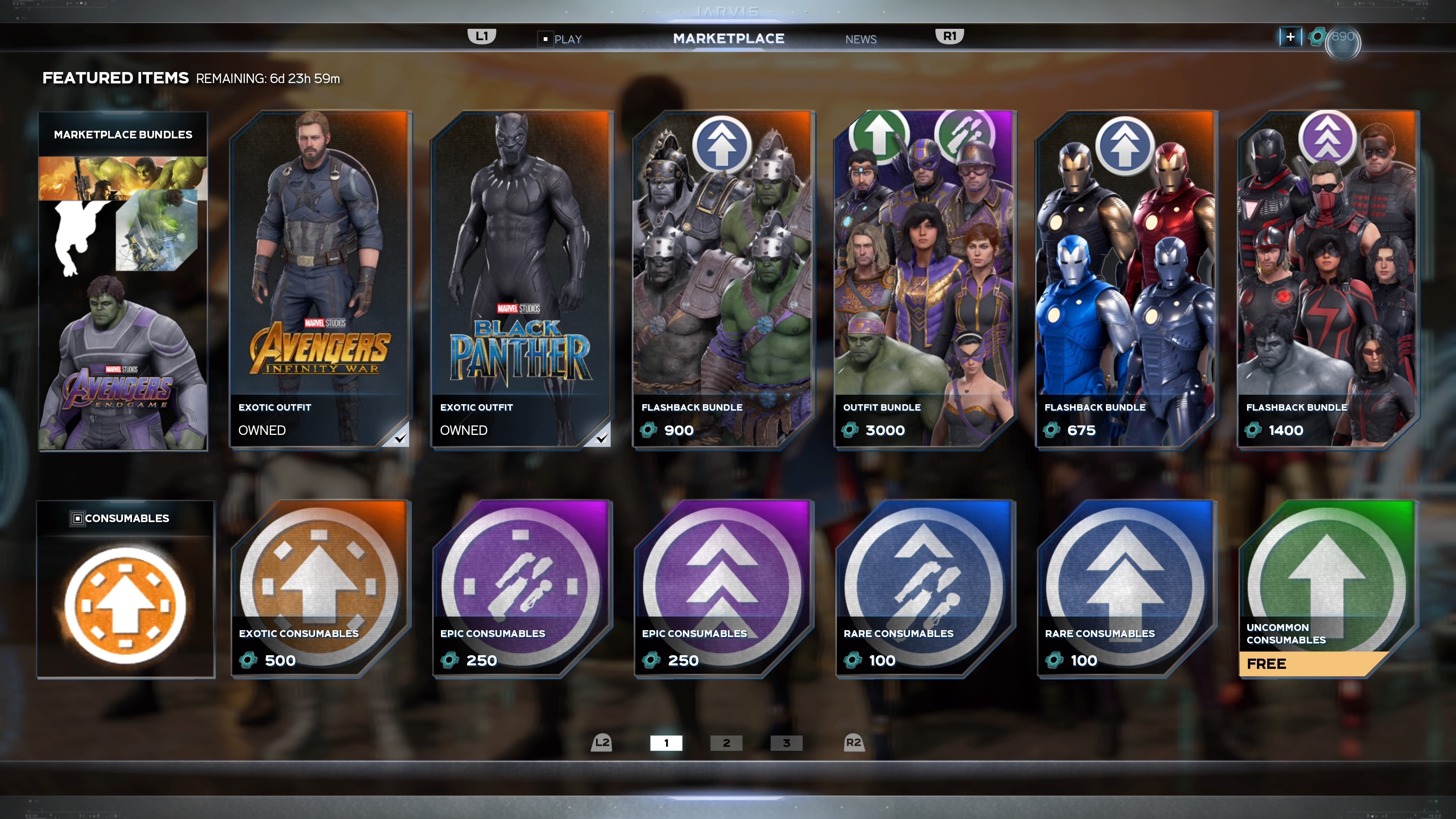 However, this latest transgression has everyone pissed off at Crystal Dynamics. Before the game launched in September 2020, an FAQ for Marvel's Avengers was published. In the FAQ, the developers flat out said they were not adding paid microtransactions to the game.
"We've also committed that content purchasable with real money in Marvel's Avengers will be aesthetic-only additions, which will ensure we can keep the game fresh for years to come," says the post on the Avengers website. That no longer is the case it seems because as of this morning, XP boosters have made it into the game. You can pick up boosters that give 1.5x the experience for either one day, three days, or a week. By throwing players a bone and giving them one 'freebie' booster that comes with two hours of bonus XP, you can see how it helps your characters.
If you're wondering why the internet is pissed about this, Crystal Dynamics mentioned back at E3 2019 they would never add microtransactions, saying "Our promise to the community is that we won't have random loot boxes or pay-to-win scenarios." I can't justify or find a reasonable excuse for doing the opposite of what was promised.
If this wasn't enough to get you down, back in March, Crystal Dynamics implemented a levelling curve, resulting in characters taking even longer to reach level 50. In the same post from the developer, they mentioned "skill points currently being rewarded too fast, which may be confusing and overwhelming to newer players."
The Avengers subreddit is currently furious with Crystal Dynamics given the studio has basically reversed its stance on the topic. I know like many players out there, I'd love to hear an explanation on what made the studio decide now was the right time to implement this, given the game has fallen short with expectations from fans due to a lack of content. It's tiring watching this saga continue when the game feels like another iteration of Anthem.