It would appear that Marvel and Xbox are dreaming of a future where Wakanda could exist!
The two entities are trying to make this a reality by offering several immersive STEM [science, technology, engineering and mathematics] activations, digital experiences, coding initiatives, custom hardware and accessories to inspire more girls both inside and outside of the Black community to form a new generation of heroes like Wakanda's Chief Scientist Shuri [Letitia Wright].
First, for the non-educational stuff!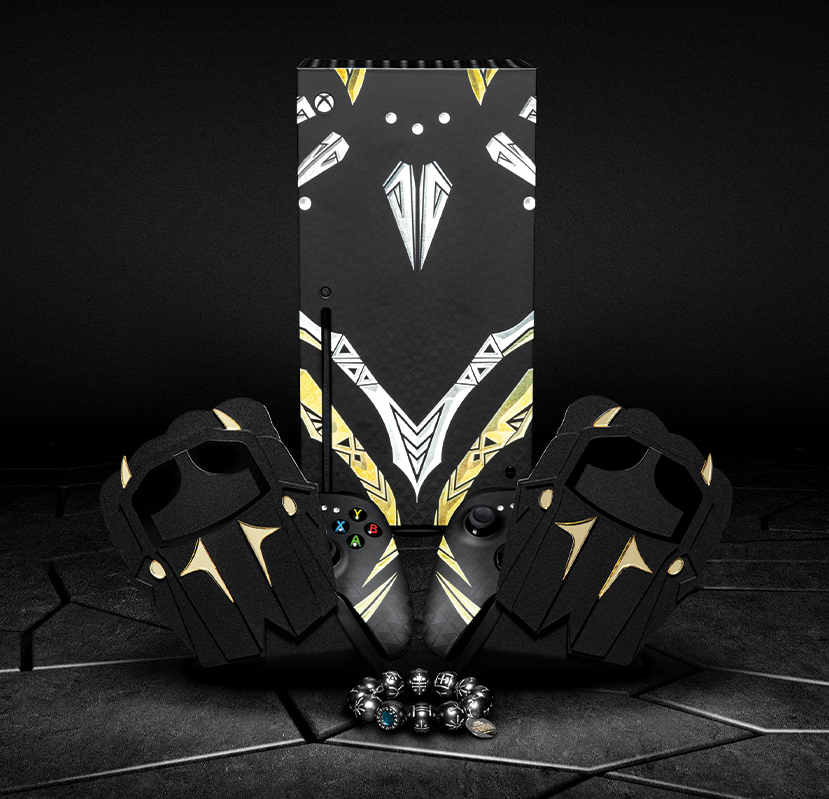 Join the fight for Wakanda and stand worthy of one of these amazing Xbox Series X console packages inspired by the king's legendary salute!
MakeCode has a new curriculum inspired by the film. Over the course of the lesson plan, students will learn how to program their own Black Panther game as part of Microsoft's NTA programs that work with 1900+ Black social enterprises and non-profits. As a special part of this, On November 7th, Xbox will host Professor Jacoby DuBose to deliver the very first Wakandan HBCU Lecture from Howard University's Chadwick A. Boseman College of Fine Arts where he will expand on the MakeCode curriculum and take part in a panel of Black gaming and STEM innovators. This lecture will be streamed live on the University's social channels.
Xbox is also inviting people to take part in Project Amplify, which is a support platform launched earlier this year where Black professionals within Xbox and the gaming industry share their personal origin stories, advice, and teachings for inspiring a more equitable STEM space.
Finally, Xbox will inspire with a drone show in which a fleet of robotic flyers will spell out a message in Wakandan, as well as create the Xbox logo. The message will then reform to read "Power Your Dreams."
"Collaborating with Xbox is an opportunity to show women the power of growing within our respective crafts, whether you're a designer, a gamer, or an actor," says Letitia Wright, lead actor. "In many ways, my character Shuri and I have grown together. "Black Panther: Wakanda Forever" allowed me to expand as an actor while, Shuri grew into her role as Princess of Wakanda and lead scientist of the Wakandan Design Group. Shuri, along with all Wakandans, will have to endure change and embrace the next chapter in Wakanda."
Xbox and Marvel want to make sure Black girls and those who support diversity endure as well.