A leak has prompted Nintendo to reveal a brand new Mario + Rabbids title coming to the Nintendo Switch next year. It is likely to be revealed during today's Ubisoft Forward event that is set to run at 3:00 PM ET.
Mario, Luigi, Princess Peach, Rabbid Peach, Rabbid Luigi, and their friends return on an intergalactic journey to battle a malevolent entity and save your Spark companions. Together, you'll explore planets throughout the galaxy, uncover secrets and participate in quests.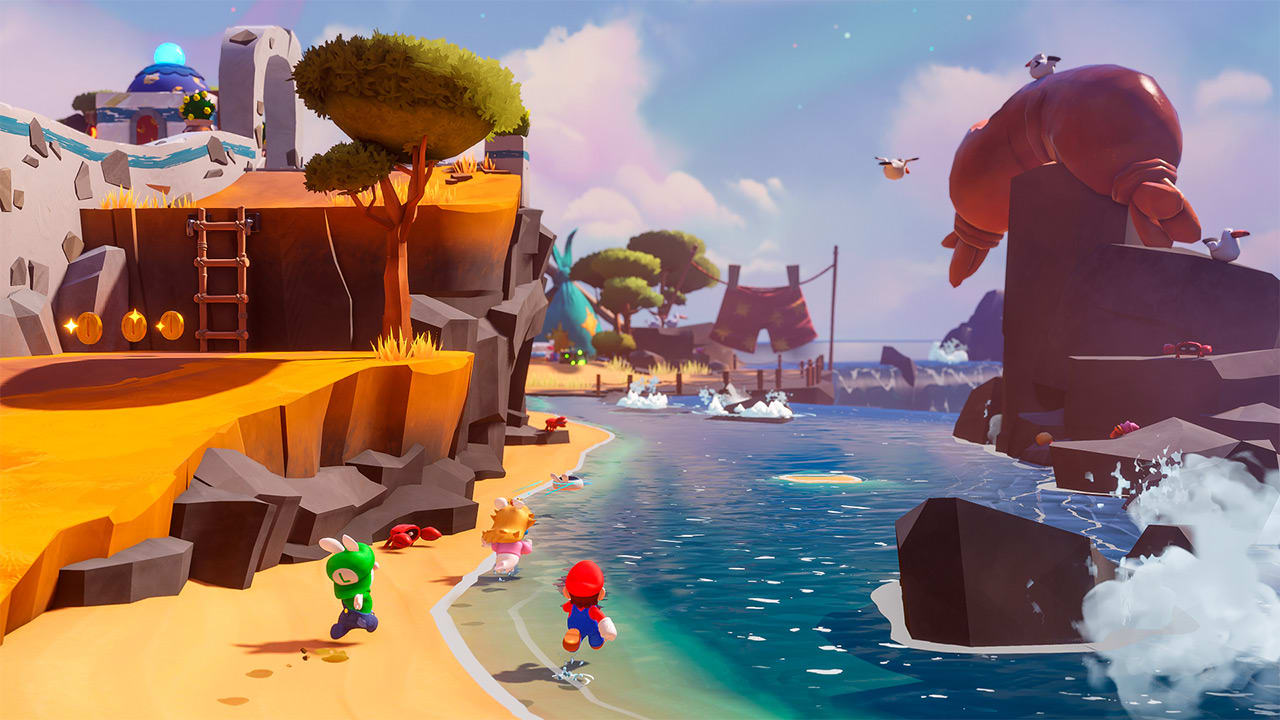 It sounds pretty good from the brief description Nintendo posted. I enjoyed the first Mario + Rabbids and always hoped we'd see a sequel in the future. Thankfully, it looks like Nintendo sees the value in its partnership with Ubisoft. I still believe we'll see a new Star Fox game from Ubisoft eventually, that crossover from a few years ago in Starlink was pretty cool.
Players will embark on an epic journey to restore order as Cursa, a mysterious and malevolent entity twists the planets with its evil influence. They will explore incredible worlds and fight enemies in innovative combats mixing turn-based tactics and real-time movements with their extravagant team of heroes.
You'll explore a wealth of planets filled with weird inhabitants and tons of secrets. Using a smartly designed real-time and turn-based tactical battle system,  you take control of each hero to dash on enemies, jump on allies and duck into cover.