June's winding down and tomorrow shifts into the first full month of summer. As it's a new month, PlayStation is offering new games to active PlayStation Plus subscribers, and the headliner is one of the best offerings you could ask for.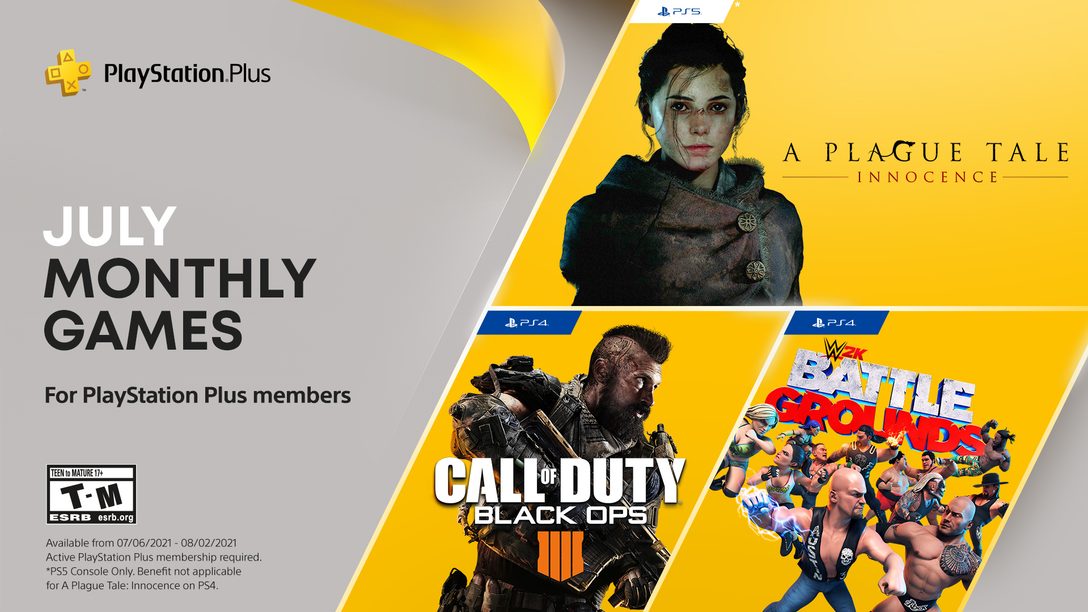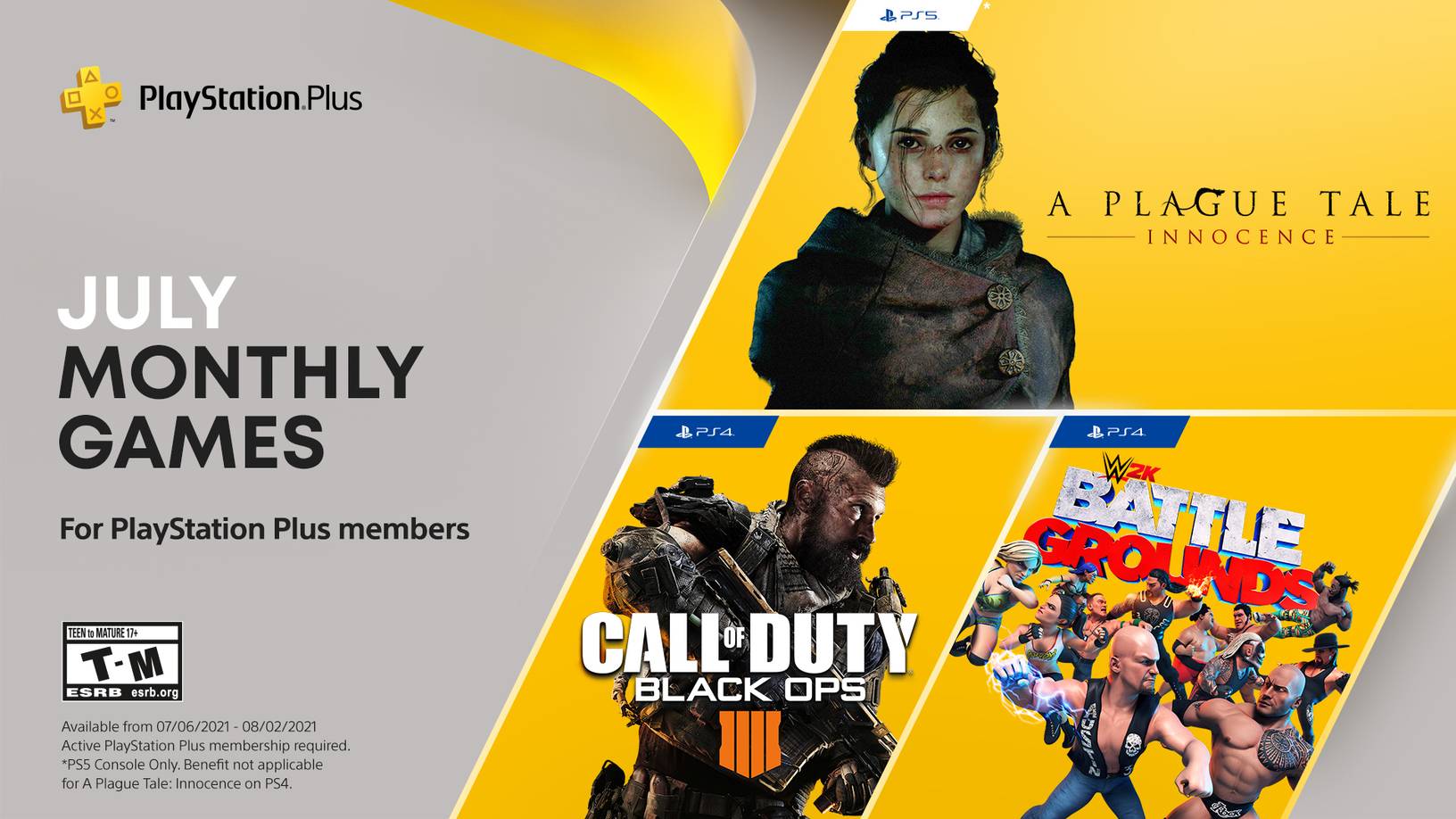 July's PlayStation Plus titles include A Plague Tale: Innocence, the game from Asobo Studios is the most recent next-gen upgrade, so you're getting a worthy update and one excellent addition to your library. With 4K visuals and 60 frames per second paired with the fast loading of the PS5's SSD, this is easily the best time to check out the first game in the A Plague Tale series.
Rounding out the catalogue is also WWE 2K Battleground on PlayStation 4. It's been a long, long time since I've found myself enjoying a good wrestling game but if I'm already subscribed to PlayStation Plus, I'm inclined to at least try out the arcade brawler that features iconic and legendary WWE wrestlers.
The last game you'll be adding to your library is Call of Duty: Black Ops 4. While there isn't a campaign, the online multiplayer is a ton of fun and the Zombie experience is something worth checking out. And the precursor to Call of Duty: Warzone, Blackout is worth seeing for yourself before decidedly dropping back into the free-to-play mode available.
And if you haven't already picked it up, Virtua Fighter 5 Ultimate Showdown is still available on PlayStation Plus.