Editor's Note: We wanted to make note of author JK Rowling's anti-transgender rhetoric that's been in the news over the last year. We do not approve of her message and stand with the community.
However, we also want to celebrate the hardworking developers caught in the middle of Rowling's toxicity. The teams at Avalanche Software deserve their moment to shine.
Lesbian Gay Bi Trans Youth Line
LGBT Youth Line is a Queer, Trans, Two-Spirit youth-led organization that affirms and supports the experiences of youth (29 and under) across Ontario.
Rainbow Camp
Rainbow Camp is a camp for young people who are 2 spirited, lesbian, gay, bisexual, transgender, queer questioning (2SLGBTQ+) and allied youth, their siblings and children in Queer families.
Bill 7 Award LGBTQ Scholarship
The Bill 7 Award Trust provides scholarships for lesbian, gay, bisexual, trans, two-spirited and queer students who are Ontario residents, in financial need and are enrolled in their first program of study at any Ontario post-secondary institution.
Pride in Art – Queer Arts Festival
Pride in Art produces the Queer Arts Festival, an artist-run transdisciplinary festival viewed as one of the top 5 of its kind worldwide
Earlier this week, Sony and Warner Bros. revealed we'd get our first look in a long, long time at Hogwarts Legacy, the upcoming open-world adventure game from Avalanche Studios. Today, the live stream featuring nearing 20 minutes of gameplay occurred and we now have an idea of what to expect when the game launches.
What we saw was a mix of in-game footage featuring centaurs, magical beasts and Hogwarts. Before anything, we saw the game reveal a character creator leading us to the Sorting Hat — choosing between Hufflepuff, Slytherin, Ravenclaw, and Gryffindor leads you to your new house and chambers. You're a new student who can manipulate power and ancient magic that's been hidden within the wizarding world. Someone is out to harness this magic to destroy the magical world and it is up to you to decide what happens.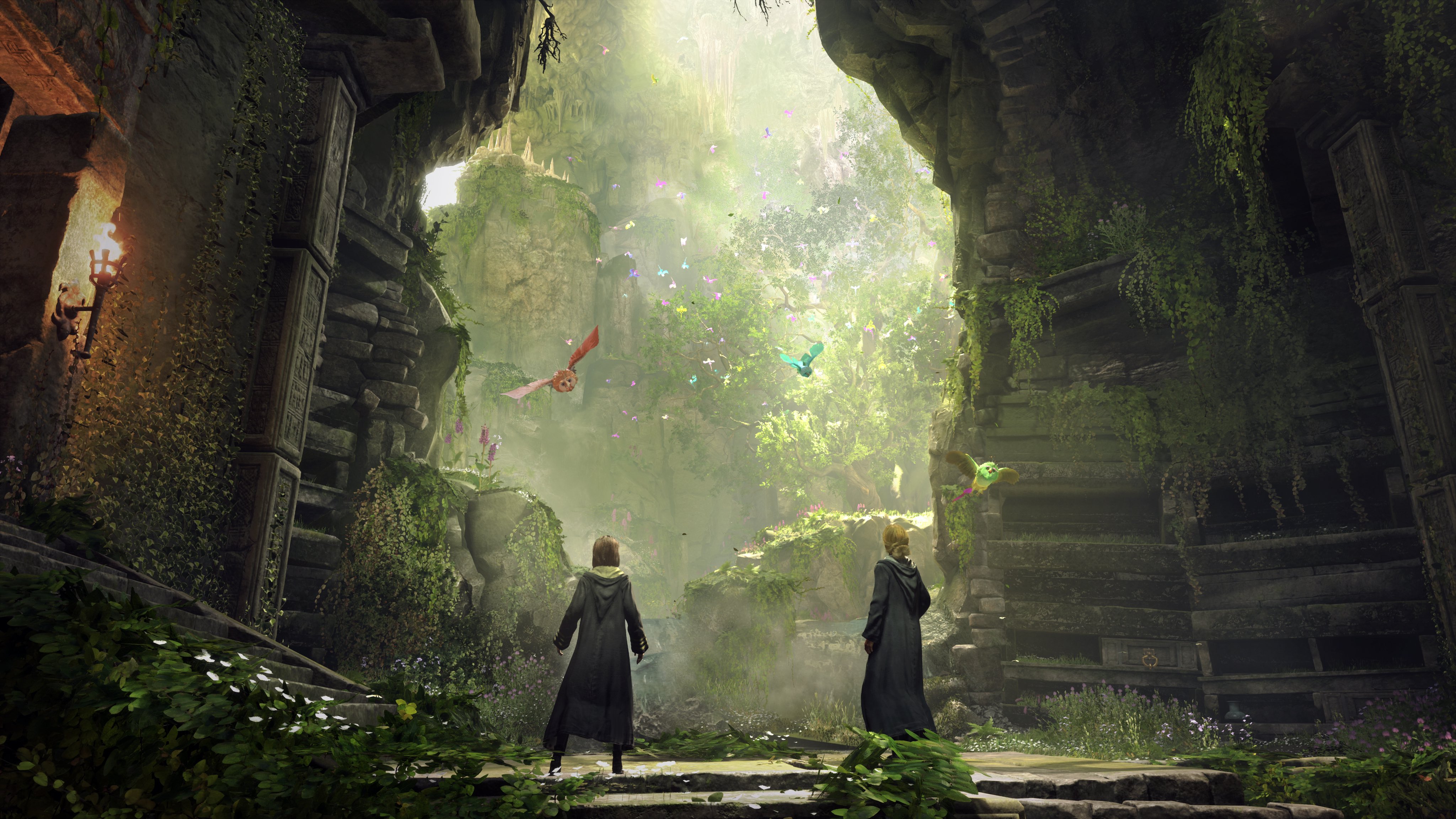 We saw a bit of the game's taking on wizard duels, some of the classes including Potions, Defence Against the Dark Arts, Herbology and more. You can also explore the castle between classes, explore the dungeons and find secret passageways — be wary though, some will need specific spells to unlock some of the magical paintings.
Magical Maladies
You'll complete assignments as a fifth-year student (I'm not sure how the developers plan on addressing this) and the abilities you learn at school will lead you to discover the secrets behind a goblin rebellion. With Professor Figg at the helm, you'll work together and fight against creatures, sinister witches and wizards, and more magical maladies.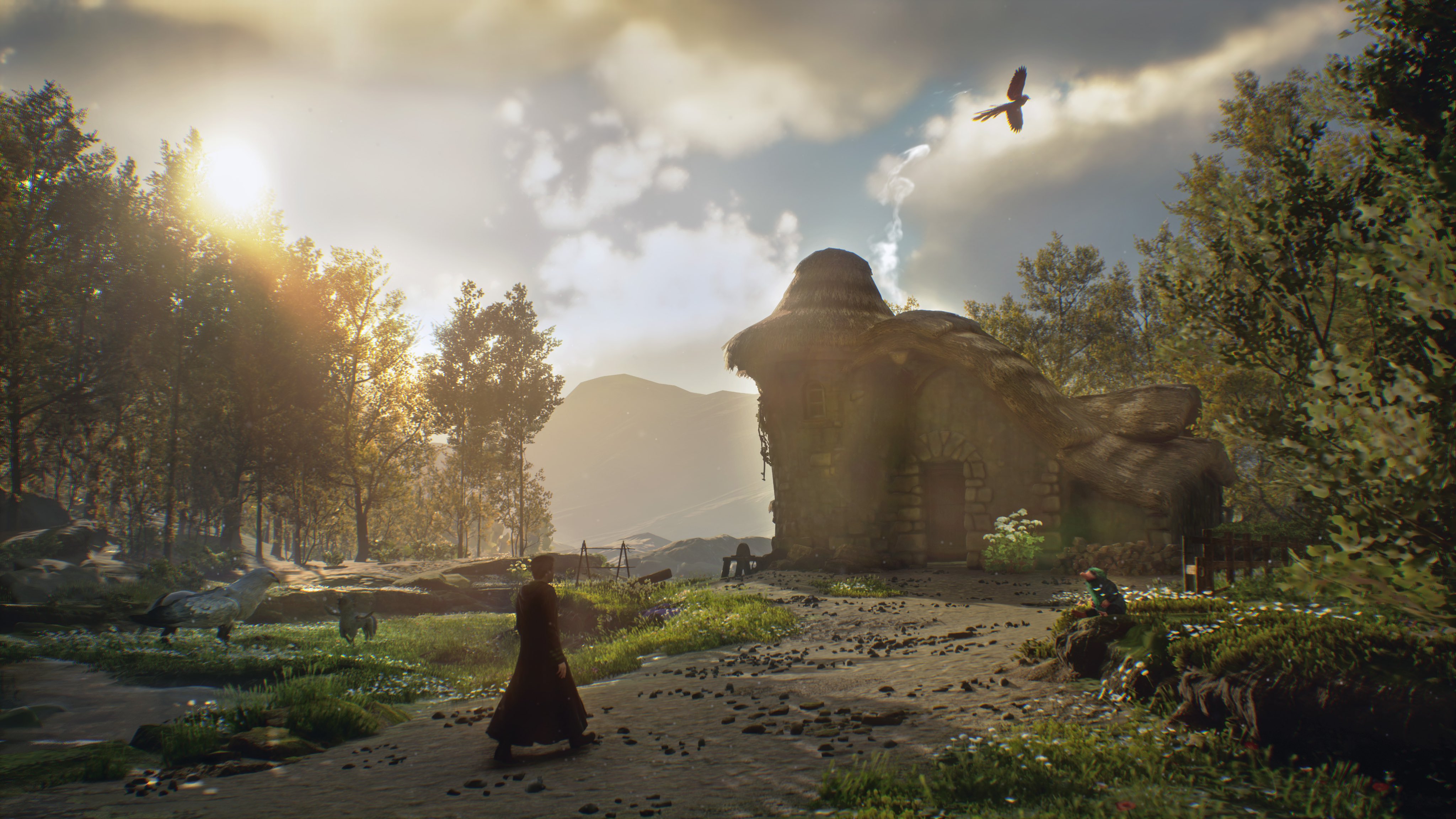 Spells and combat were previewed during the State of Play and many duels will feature defensive and offensive spells, some wizards may enchant, some may be offensive. You can counter with stun charms, leading to becoming an adept duelist — we saw various spells made famous throughout the films and novels. Avalanche says there are blasting curses, stunning spells, shield charms— all the tools a wizard would need to survive a duel.
It looks like a lot of the spells link into each other and the combat looks rather fluid. In the demo shown, Incendio, Expelliarmus, Descendo all seem to combo into finishers. The hidden magic your character has seems to come into play and you can define your combat style by the looks of things.
Avalanche revealed talents, you can also loot, buy, and craft new gear to help make you stronger in duels. Today's demo gave us a peak at the talents and skills available and you'll unlock more as you make your way through the world.
Since this is a game set within the Harry Potter world, you'll be able to brew potions — some to make you stronger in battle, some to make you invisible  — you can even use a Mandrake in battle. A lot of your side assignments will help you catch up to the other fifth-year students through classes, minigames, and more. All your abilities learned throughout the year will be tested once you step foot outside the school grounds.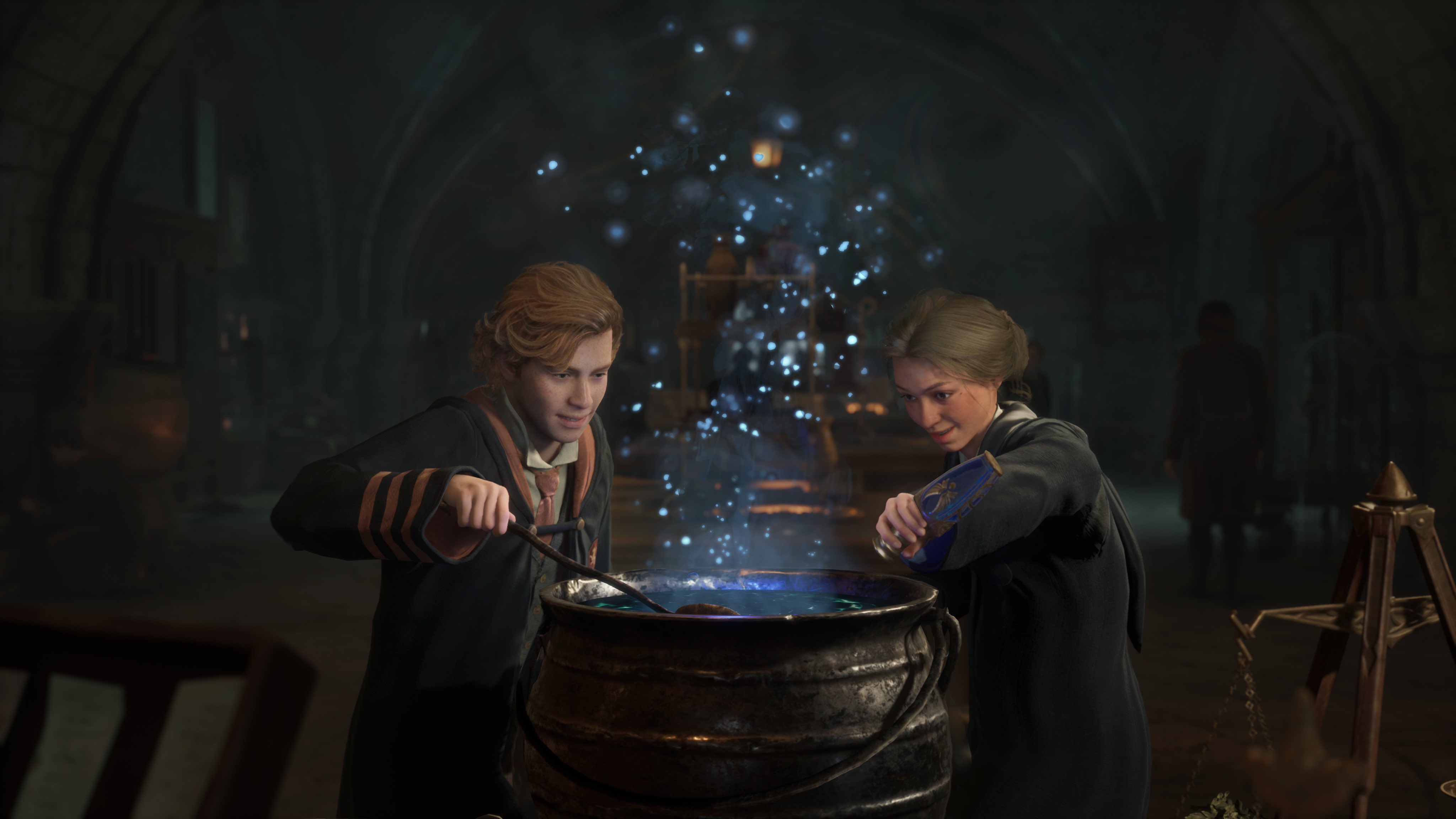 Hogwarts Legacy will use the Room of Requirement for players as a place to sow and harvest plants, brew potions and upgrade their gear. In the demo, we meet Deke, a house-elf who helps players discover several vivariums including one that resembles a quaint English countryside cottage. You'll need resources to build these though but the magical landscapes look enticing.
Hogwarts Legacy has secrets to uncover
Outside of Hogwarts, Hogsmeade Village will be available and will include dark witches and wizards looking to cause trouble. You can also buy new gear, potions, and treats before heading to the village outskirts to del these dark wizards.
As the year progresses at Hogwarts, the environment will change through dynamic seasons— we saw Fall, Winter, and Spring in the video. Wizarding hamlets pepper the countryside each with vendor and resident and minigames for you to complete.
Furthermore, puzzles created by the infamous wizard Merlin give players something to do outside of the world. Magical beasts are found throughout the countryside with some of them requiring help after being corrupt by dark magic. It is up to the player to help these beasts return to normal returning them to the Room of Requirment.
The video closes out with the player riding a hippogriff, and it certainly looks like an ambitious Harry Potter video game.
Hogwarts Legacy will launch Holiday 2022.