Sony has revealed the free games coming to PlayStation Plus subscribers in May. To add these to your library, you need an active subscription to play these so be aware before trying to redeem the games to your account. April's games will be free to add to your library up until May 3, 2021, so be sure to add them before then.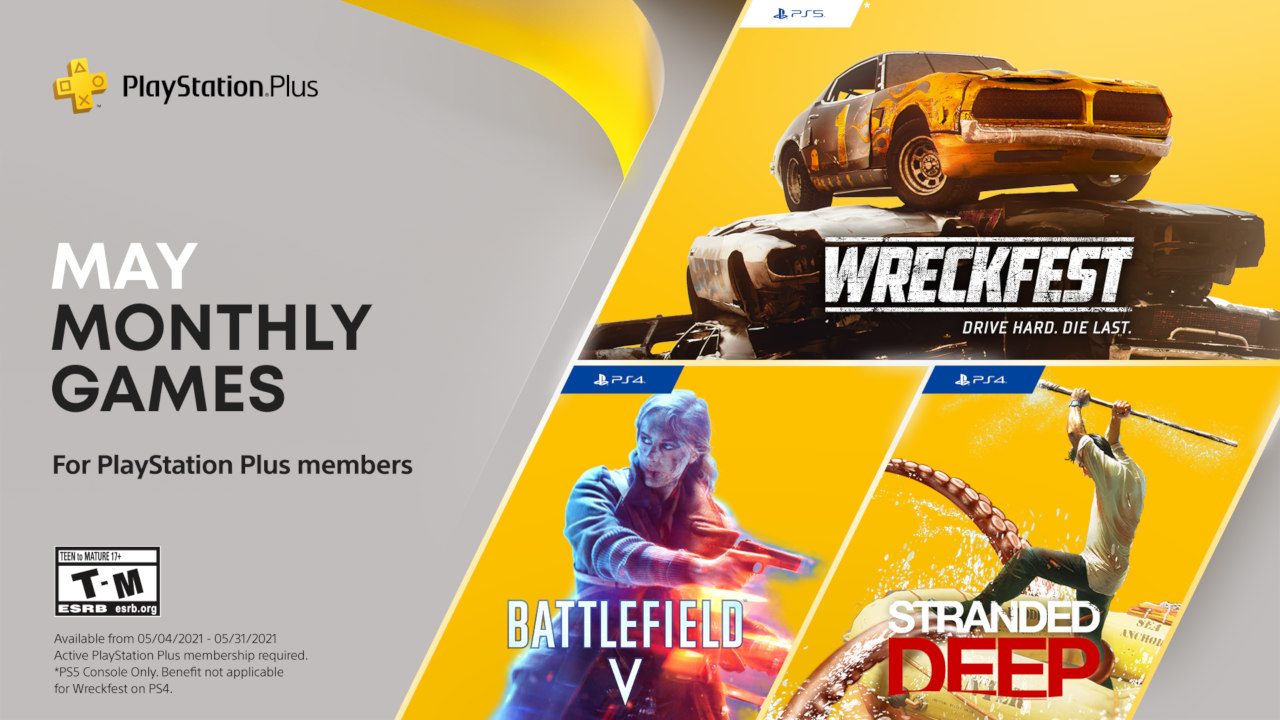 As for May, Sony is adding Wreckfest: Drive Hard, Die Last and will be playable on PlayStation 5. From the creators of FlatOut, you'll race and upgrade patched-together cars while improving their looks and toughening their armour to engage in car crashes. Wreckfest offers a Challenge mode and online multiplayer with up to 24 players.
Battlefield V is also coming to PlayStation Plus, so if you've missed out when the game launched in 2018, now is your chance to pick it up before EA reveals the next Battlefield.
PlayStation Plus games for May: Battlefield V, Stranded Deep, Wreckfest: Drive Hard. Die Last.
Stranded Deep is an open-world adventure game that leaves you stranded in the Pacific Ocean after a plane crash. You'll play as a survivor who must do what they can to survive the harshness of the ocean and explore underwater while attempting to stay alive by hunting for supplies. You'll craft tools, weapons, and even shelter to ensure your survival.
All games will be available for PlayStation Plus members to add to their library until Monday, May 31.