Every year, on March 10, we join and celebrate the name of Mario. While there are indeed many famous Marios in the world, only one was able to deny Bowser the Mushroom Kingdom and save Princess Peach from the unsavoury fellow.
That's right, on March 10, it's none other than Super Mario's day of celebration! Now, if you didn't know already, Mario first appeared in 1981, as creator Shigeru Miyamoto first created the Italian plumber as a foil to Donkey Kong. During the design stages for Mario, at first, he was a carpenter. Seeing that the first game included many underground sections, Mario's profession quickly became that of a plumber.  Also, originally Nintendo called this character Jumpman for some time, then he was known as Mr. Video but eventually, was named after Nintendo of America's landlord, Mario Segale.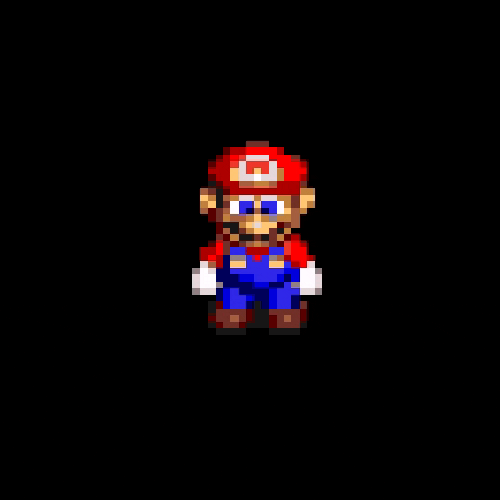 The first appearance for Mario his brother happened in 1983. Mario Bros features Mario and Luigi as they investigate New York's sewers, where strange monsters appear. It wasn't until 1985 that the iconic Super Mario Bros. came to life. Touted as one of the most influential video games of all time, Super Mario Bros. laid the groundwork for the industry we've come to know today. It has sold over 40 million copies to this day.
Over the years, we've seen the plumber and his friends engage in some zany adventures. We've seen Mario take on Tennis, pick up a sweet ride in Mario Kart 8 Deluxe, take a trip across the world in Super Mario Odyssey, reinvigorate classic 2D games with New Super Mario Bros. Deluxe, and throw one heck of a Super Mario Party. We've even seen him deal with a nasty Rabbids infection take over the Mushroom Kingdom. Playing as Mario, we've rebuilt the Mushroom Kingdom time and time again, we've had a resurgence of Wii U titles finally find a forever home on the Nintendo Switch, seen Mario become a wildly successful LEGO star, stopped the Origami King, and celebrated the 35th anniversary of the series with a limited-time collection of all-time classic games in one package.
What allows Mario the ability to transcend gameplay genres is the fact he was created for everyone in mind. Featuring a simple and classic design, the Italian plumber is here to make the lives of those he touches, so much better. Unless you're Bowser or the Koopalings, then watch your head!
Mario means a lot to many people in the world. Growing up with the iconic mascot for Nintendo, I've been lucky to experience the phenomenon over decades of gaming.  For me, Mario means video games. What I mean is I grew up playing Nintendo games from a young age and these helped shape who I am today. By welcoming the wacky, endearing, and heartful world of Super Mario into my home, I've become better for it and always tr to do the right thing. I've been lucky enough to work in the video games industry and I partially owe that decision to Nintendo. I've even been lucky enough to meet the man of the hour himself over the last few years!
Mario let me borrow his hat which I may or may not still have: