EA promised us our first look at Need For Speed: Unbound and today we got just that. The next entry is from Criterion Games, who has made some of the best arcade racers ever and more recently Need for Speed Heat and it looks unlike anything we've seen before from the developers.
For starters, the newest Need for Speed features cel-shading on everything and sports anime characters to tell whatever story the studio plans on telling players. It's a far cry from previous entries like Payback and Heat.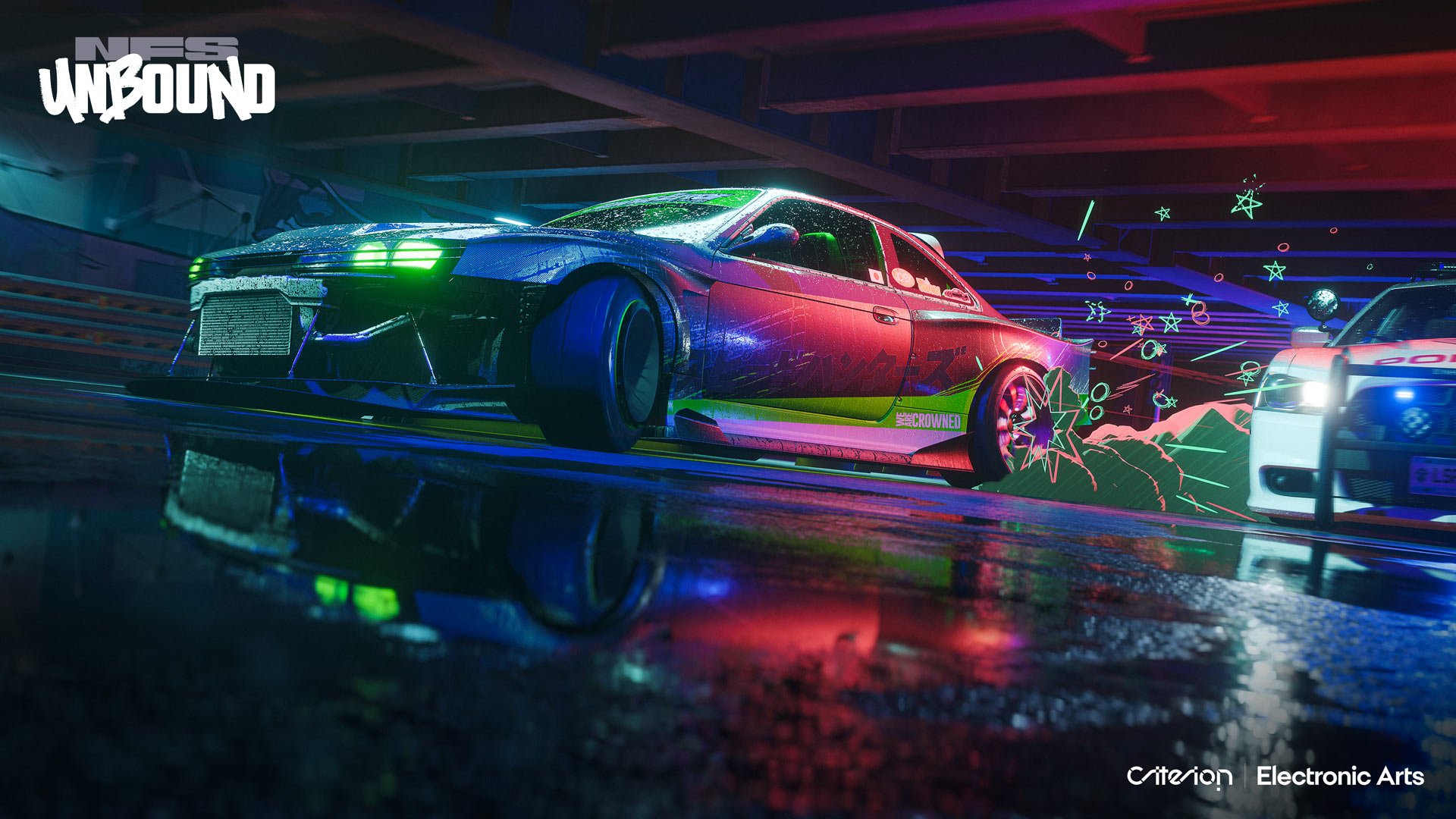 Unbound will lean heavily into car culture and allow players to customize their cars once again. Also, a first for the series, you can head to meetups in-game to show off your car's sweet customizations just like in the movies.
Heading to the races means you need to buy-in and if you win, you'll earn your money back and the reward. Each race in Unbound will give your character heat and you can build that up in one game session, you take a gamble on your winnings and try not to lose it.
Furthermore, the Frostbite engine will be powering December's release and includes 4K visuals at 60 frames per second. The physics powering the engine allows players to explore Lakeshore with high frame rates, too.
Rapper A$AP Rocky is playing a part in Unbound as the celebrity will have his own story mode and he can be seen in the trailer.
"I mean A$AP's kind of a trendsetter in both fashion and music, and he's also a bit of a rebel, and that is kind of part of the Need for Speed vibe," Crimmins tells IGN. "So it totally made sense to put him in the game and have a game mode that represented what he was about and also give a cool event for players to play as well."
More details revealed on IGN detail how the idea behind Unbound will allow players to feel like an "illicit street racer," with cross-play and an offline single-player mode being available.
"I think Need for Speed Heat was extraordinarily successful for us," Criterion GM Matt Webster says to IGN. "So we are following up this game from a really, really successful Need for Speed Heat, and the games continue to reach tens of millions of players. So our view of this is where Need for Speed is going…this is us sort of encapsulating the fantasy and setting it up for a modern audience."
As a fan of the series, the inclusion of cops has been hit or miss for me. In some games, the cops are superpowered and can take you down in seconds and minutes. In others, it's easier to get away and keep your earnings. Criterion wants to change how cops react to you and mention them as being "tactical," and you need make the right choice depending on the type of car coming after you.
It should be noted that there is mention of last-gen being included at launch as it looks like Criterion mentions Need for Speed Unbound will launch on December 2, 2022, for Xbox Series, PlayStation 5, and PC.