Square Enix has released a new trailer for next year's Final Fantasy XVI, this time focusing on the land of Valisthea and the many perils the people are facing as the crystals are seemingly dying.
The tone of the trailer isn't optimistic as it is stated "Darkness spreads as day gives way to twilight, the mother's flame now all but a flicker. We cannot live without the blessing of the crystals."
Most Final Fantasy titles use crystals as a plot point, most recently seen as a crucial lore point in Final Fantasy XV. Personally, seeing them return for next year's numbered title is exciting, and what the story intends to pull from the lore.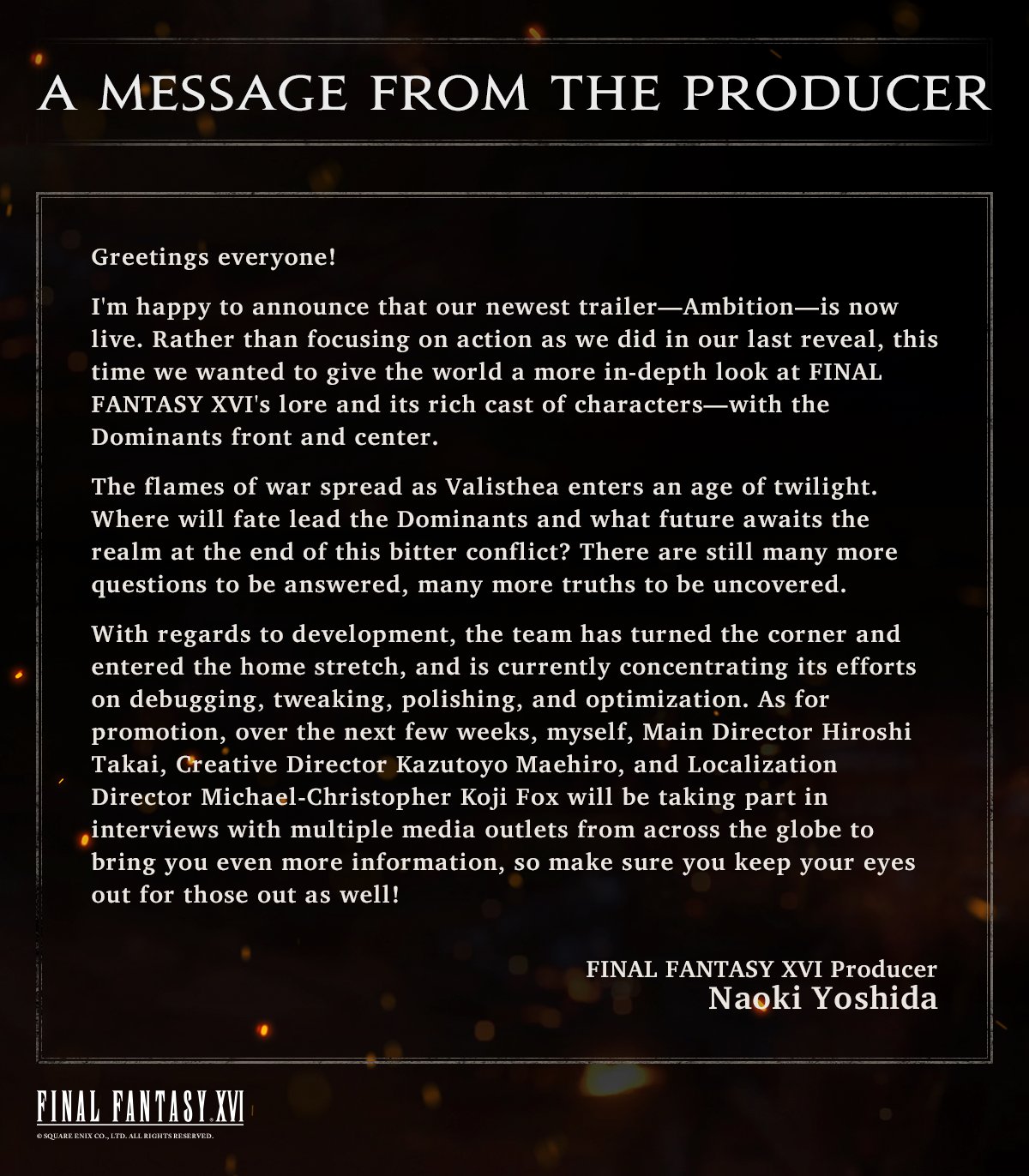 The trailer reveals several of the kingdom's in Final Fantasy XVI: The Grand Duchy of Rosaria, "a bastion of tradition"; the Holy Empire of Sanbreque, "where ambition is divine"; the Dhalmekian Republic, "where fortune shifts with the desert sands"; The Iron Kingdom, "forged in faith and fear"; and the Kingdom of Waloed, "indomitable in its isolation."
Each kingdom is brimming with personality and focuses on what element of the Eikon belongs to that kingdom.
Previous trailers confirmed Clive would need to visit these kingdoms to earn the power of the Eikons, the summons you'll use in-game as you seek to restore the light of the crystals.
We'll learn more over the coming months as Final Fantasy XVI is slated for Summer 2023.