Today, Sony delivered roughly 40 minutes of announcements. Kicking off at 4:00 PM ET, we got a quick highlight reel of games we saw in June, including Ratchet & Clank: Rift Apart, Spider-Man: Miles Morales, Gran Turismo 7, Kena: Bridge of Spirits and more.
To kick-off the presentation in September, we got our first look at the new Final Fantasy XVI, which is looking to return to the high fantasy roots. In addition, it uses an action combat system and we see the protagonist tackle a Marlboro, amidst a battle of warriors on Chocobos. It's also a PlayStation console exclusive and also on PC.
Next, Spider-Man: Miles Morales took the floor with Miles heading to a rally for his mother. Miles meets with his friend and they head to a street festival, Miles' mother is campaigning to be a politician. Everything we see is captured in real-time on PlayStation 5 hardware. It's coming to PlayStation 4 and retails for $49.99, with the Deluxe Edition set at $69.99 and included Spider-Man Remastered.
After leaking years ago, the Harry Potter game from Avalanche was revealed. It's called Hogwarts Legacy and it is out in 2021. It is set in the late 1800s at Hogwarts, and you'll be able to fully explore Hogwarts, where "every corridor and every portrait have a story to tell." The choices you make now, define the legacy of Hogwart.
We got a glimpse at a campaign mission for Call of Duty: Black Ops Cold War. The trailer featured a ton of slow-mo headshots and sniper kills, we also saw the return of the RC-Car bomb as it chased an airplane on the runway. It looks like more Call of Duty, and it is set to launch Holiday 2020. PlayStation players can play the alpha from September 18 to September for free.
Developed by Raven Software, the game's single-player experience will bring players back to the early 1980s at the height of the Cold War to stop a subversive plot with global implications: the threat of global thermonuclear war.
As a direct sequel to the original Call of Duty: Black Ops, it all begins with Nowhere Left to Run. In this mission, you play as CIA Operative Alex Mason, who arrives to Trabzon with their fellow operatives, including returning hero Frank Woods and new ally Russell Adler.
Resident Evil 8 Village was next and it sure looks creepy. It's out in 2021.
Deathloop made an appearance even though we know it was delayed into Q2 2021. There are 8 Visionaries responsible for keeping the timeloop going. 8 people that have to die to make things right, and thanks to the timeloop, you've only got one day to take them all out or the loop resets. But the targets are spread out across the island and are often only accessible at certain points throughout the day. So how can you possibly eliminate them all in time? The solution won't be easy, but with some practice (and quite a few resets) you'll be able to solve the puzzle of Blackreef and break the loop.
Capcom revealed Devil May Cry 5 Special Edition and it will be available digitally at launch this year. New features include the addition of Dante's brother and arch-rival, Vergil, as a playable character, as well as Turbo Mode, Legendary Dark Knight, Ray Tracing, and more!
Oddworld creator Lorne Lanning introduced Oddworld: Soulstorm. Oddworld: Soulstorm has a massive cinematic scale filled with breathtaking visuals. The game's 2.9D environments transport action platforming to the next generation by giving players more freedom to explore Abe's world which includes new environments such as Gorge, Sorrow Valley, and Feeco Depot.
Poor Gregory. Be still Gregory, I think she's found us. Five Nights at Freddy's Security Breach was revealed as part of the PlayStation 5 Showcase.
Bluepoint Games and PlayStation Studios gave us a new look at Demon's Souls, one of my favourite From Software games. Just watching the trailer and gameplay demo gave me shivers. More over at the PlayStation Blog.
We got a glimpse of Fortnite on PlayStation 5, available on launch.
We also learned of a new perk for PlayStation 5 owners: PlayStation Plus collection, which includes games God of War, Battlefield 1, The Last Guardian, The Last of Us Remastered, Resident Evil 7, Bloodborne, Mortal Kombat X, Uncharted 5, inFamous: Second Son, and more. PS5 owners with PS Plus will be able to download and play a curated library of PS4 games that defined the generation, like Batman Arkham Knight, Bloodborne, Fallout 4, God of War, Monster Hunter: World, Persona 5 and many more. The PS Plus Collection will be an added benefit to the existing PS4 benefits that PS Plus members receive for a single subscription price.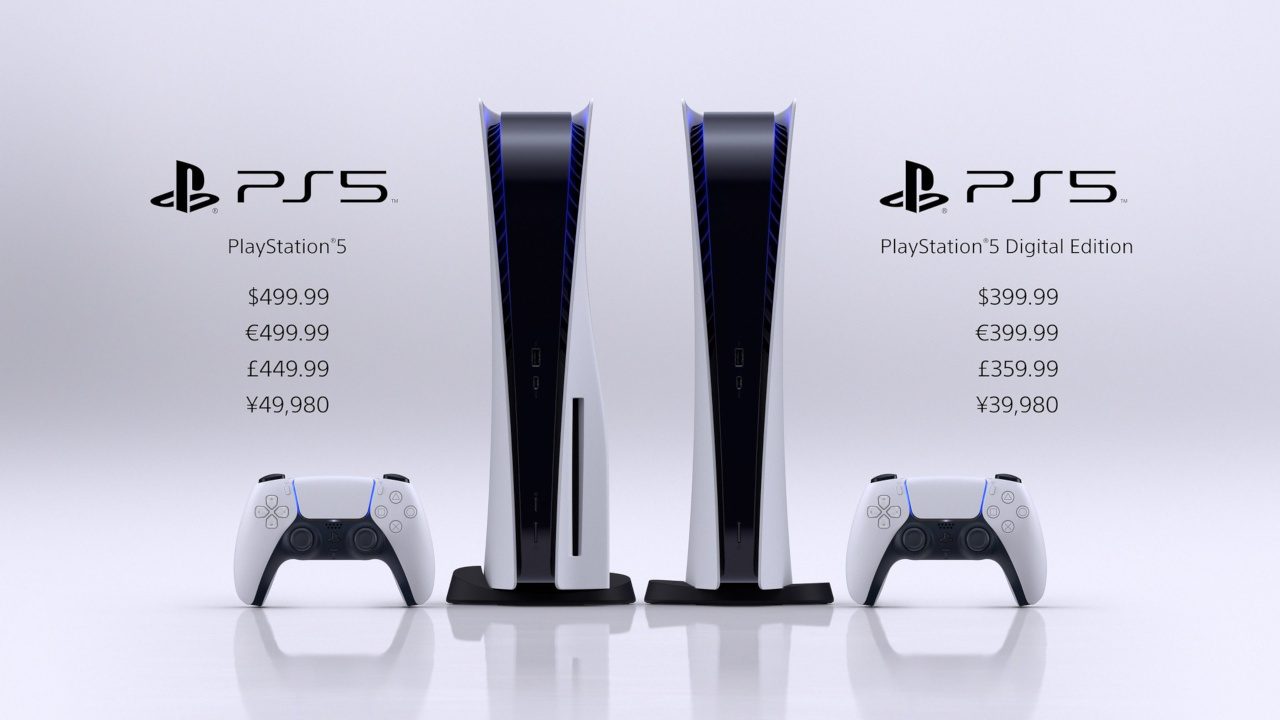 Sony also confirmed pricing for the PlayStation 5. The PlayStation 5 with an Ultra HD Blu-ray disc will be priced at $629.99 CAD, and the PlayStation 5 Digital Edition will be available for $499.99 CAD. The console launches on November 12, 2020, in U.S., Japan, Canada, Mexico, Australia, New Zealand and South Korea. The rest of the world gets the console one week later on November 19, 2020.
And as a final announcement, Sony revealed Ragnarok is coming in 2021, a God of War sequel is confirmed.