While last year's E3 was a strictly digital event, the ESA promised this year would be a return to in-person in Los Angeles. However, it seems like E3 won't be happening at all this year.
Just got an email… It's official, E3 digital is official cancelled for 2022. Lots of mixed feelings about this…

— Will Powers (@WillJPowers) March 31, 2022
We learned from a tweet from Razer's Will Powers, who said that he had received an email announcing E3 would be cancelled as a digital event.
The ESA released a statement confirming the news while seemingly revealing that the exhibition will return in 2023 "with a reinvigorated showcase" while this year's event was cancelled due to Covid-19.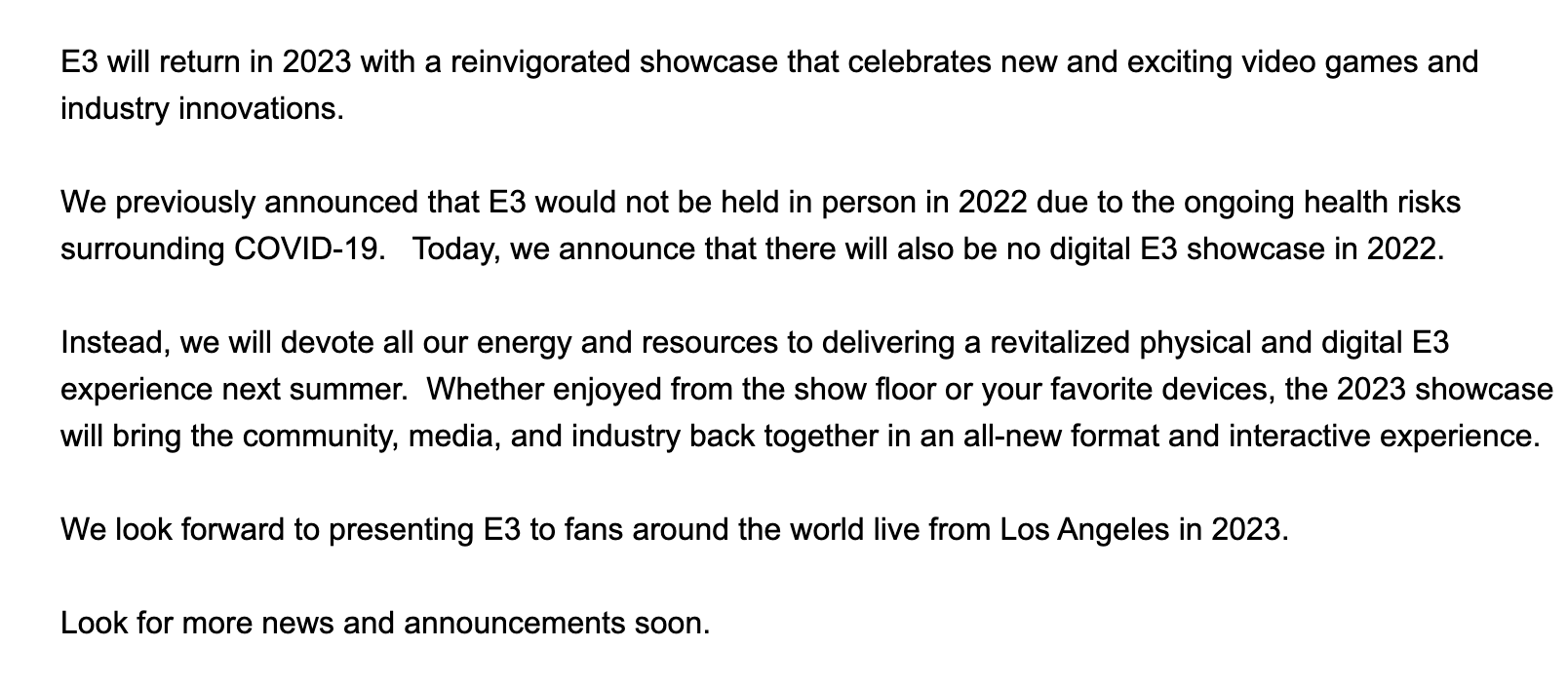 Axio's Stephen Totilo received a communication from an ESA representative with the news.
This is now the second time the ESA has had to cancel due to the ongoing pandemic. Each year, the need for E3 becomes far less and while it's always a great way to network and meet new people, it's always been overshadowed by events like Summer Game Fest.
Excited to share that @SummerGameFest will return this June with a slate of events. We'll be producing another Kickoff Live show with announcements, news and first looks.

Much more to share in the coming weeks, along with some very cool new elements for '22. pic.twitter.com/jjXLG8Xueh

— Geoff Keighley (@geoffkeighley) March 31, 2022
Moments after the announcement, Geoff Keighley revealed that his event will be happening at that time, tweeting out a cheeky reply to the ESA news.