EA Motive unveiled our first look at the Dead Space remake's gameplay and it sure looks familiar. The trailer is brief but it's enough to offer viewers a preview of what's to come and whether or not this is for them. I think that the project does a good job at allowing those who missed out a chance to see why the series is held in high regard a decade later.
Motive is remaining true to what made the original so beloved in the horror community while rebuilding the experience from the ground up. Dead Space is being rebuilt in Frostbite, allowing for several improvements over prior titles thanks to the enhanced features including audio and video being used to make the visuals stand out.
The trailer shows Issac Clarke, an engineer aboard the USG Ishimura dealing with the infestation occurring on the ship. We see Isaac dismembering and blasting away at the Necromorphs using his weapon of choice – the Plasma Cutter.
We also see some of the more powerful weapons towards the end of the trailer which also introduces some of the weapons including the Disc Ripper, the Pulse Rifle, and more. We also get a peek at some of the Zero Gravity segments Isaac must navigate to survive the ship.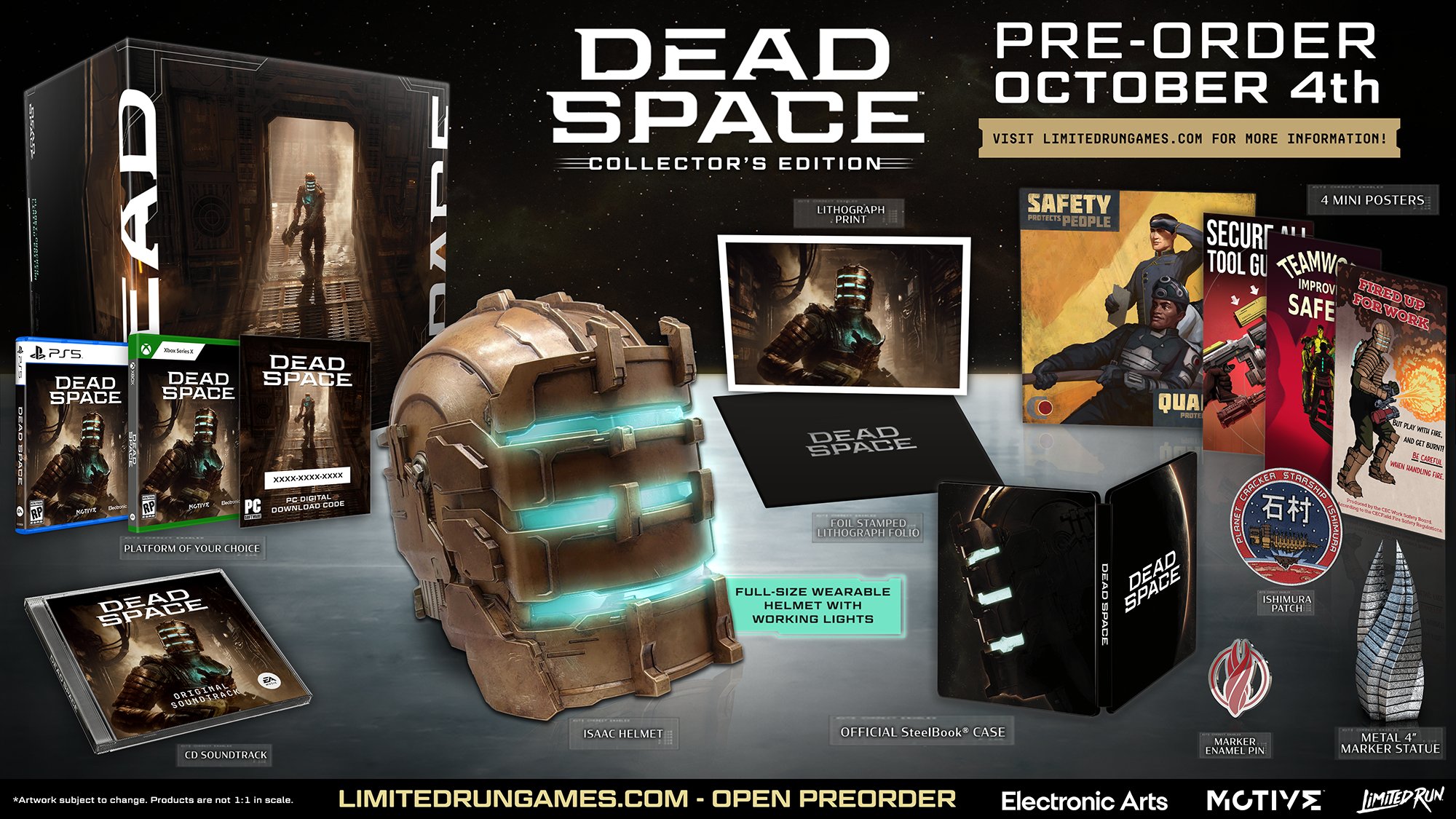 If that wasn't enough excitement, Limited Run Games also revealed a Dead Space Collector's Edition which includes:
Physical Copy of Dead Space
Dead Space Collector's Box
Isaac Helmet

Full-size wearable helmet with working lights

Dead Space CD Soundtrack
Lithograph Print
Foil Stamped Lithograph Folio
Four Mini Posters
Ishimura Patch
Marker Enamel Pin
Metal 4″ Marker Statue
Dead Space SteelBook
The contents of this physical collector's edition are all included inside a premium collector's box. Pricing for all platforms is $274.99 US or roughly $430 CAD with shipping.