Casetify is back for this year's Anime Expo featuring their best-selling One Piece collaboration.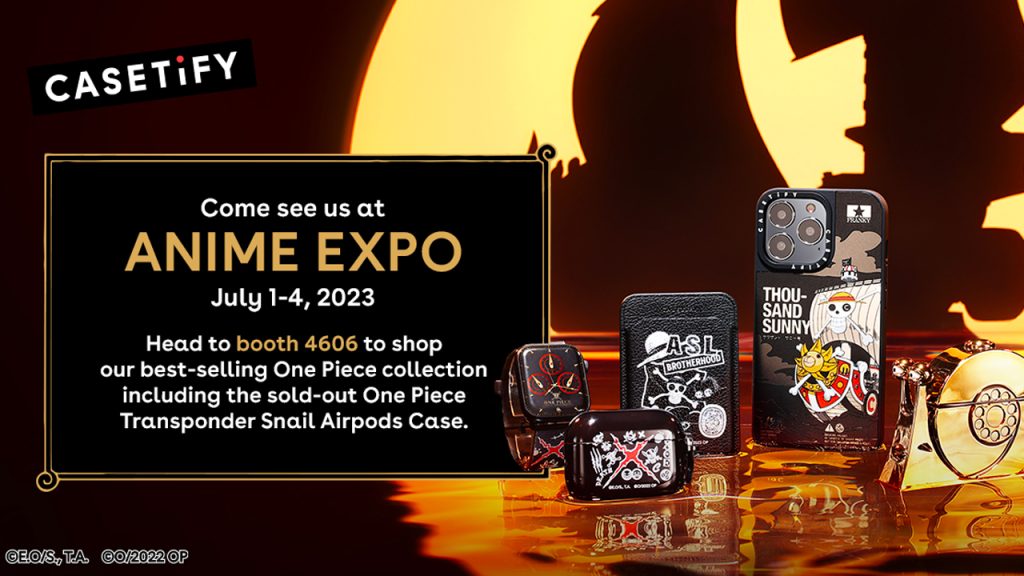 At the Los Angeles Convention Centre, Casetify has Booth 4606 from July 1-4, where you can head over and buy their products. We've covered them before, and they are sturdy cases made from 50 percent recycled material.
There's quite a bit to choose from for the One Piece fanatic in your home, and most of these products include familiar faces from the massive fighting game by Capcom. This is the perfect opportunity for fans to combine their love of One Piece with the safety of Casetify's drop-proof accessories. If you're wondering who is part of the collection, we got you covered:  Luffy, Nami, Zoro, and more will grace your phone on Casetify's best-selling Impact Cases and Ultra Impact Cases. The official launch of this collection opened up last October on Casetify's official site.
I've had several of their products on my phone, MacBook, and AirPods over the last several months, and they've served me well. One of their best product lines has been the Dragon Ball Z crossover featuring the likes of Goku, Frieza, Piccolo, the Z Fighters, Vegeta, and more!
Casetify's also saved my phone from a nasty spill not that long ago and surprisingly it took the brunt of the force with minimal damage to the case even. You're paying for the comfort of knowing your device is safe while at the same time, featuring some of the most incredible patterns and designs available on the market.