The wait is almost over for Bugsnax as the game from Young Horses is set to launch next month.
After being revealed during June's Future of Gaming Showcase, the wonderous game where food and bug-eating combined into a wacky experience and offered one of the catchiest tunes in some time, Bugsnax is ready for launch.
The team also unveiled today, via the PlayStation Blog, the all-star cast of voice actors playing all of the Grumpusesand Bugsnax in the game.
Bugsnax will launch on November 12th for the PlayStation 5, PlayStation 4 and the Epic Games Store for $24.99 USD.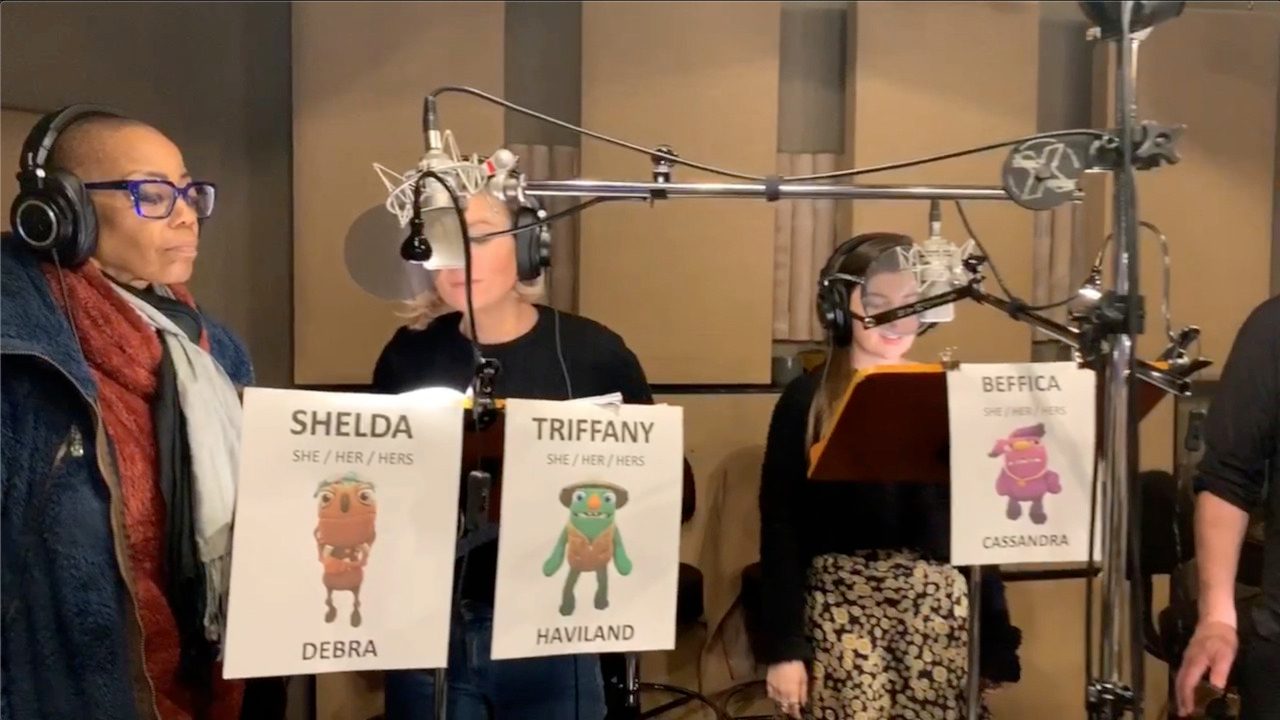 I'm impressed with the voice cast which includes some of my personal favourites including Max Mittelman, Yuri Lowenthal, Roger Craigh Smith to name a few. Rounding out the cast is
Wambus Troubleham – Fred Tatasciore (Overwatch)
Wiggle Bigglebottom – Kenna Ramsey
Chandlo Funkbun – Yuri Lowenthal (Marvel's Spider-Man)
Filbo Fiddlepie – Max Mittelman (Saitama in One-Punch man)
Gramble Gigglefunny – Sam Riegel (Duck Tales)
Shelda Smellywag – Debra Wilson (Jedi: Fallen Order)
Floofty Fizzlebean – Casey Mongillo (Evangelion)
Eggabell Batternugget – Fryda Wolff (Loba in Apex Legends)
Beffica Winklesnoot – Cassandra Lee Morris (Persona 5)
Snorpy Fizzlebean – Roger Craig Smith (Sonic the Hedgehog)
Cromdo Face – Rick Zieff (Terminator 3)
Clumby Clumbernut – Barbara Goodson (Rita Repulsa)
Elizabert Megafig- Helen Sadler (Battlefront)
Triffany Lottablog- Haviland Stillwell (Devil May Cry 5)
In Bugsnax, you'll explore Snaktooth Island, where the half-bug, half-snack creatures roam. Invited by Elilzabert Megafig to the island, you'll discover the island in shambles and it is up to you to discover what happened on the island and where these creatures came from.