Battlefield 2042's launch in October shifts us from World War 2 into a devastating future mired with climate issues and creating "what if" scenarios of society ready to crumble in the midst of climate change. Featuring the signature tenets of total destruction and freedom, there is something poetic about being able to watch a building crumble by your entire squad decimating an enemy battalion.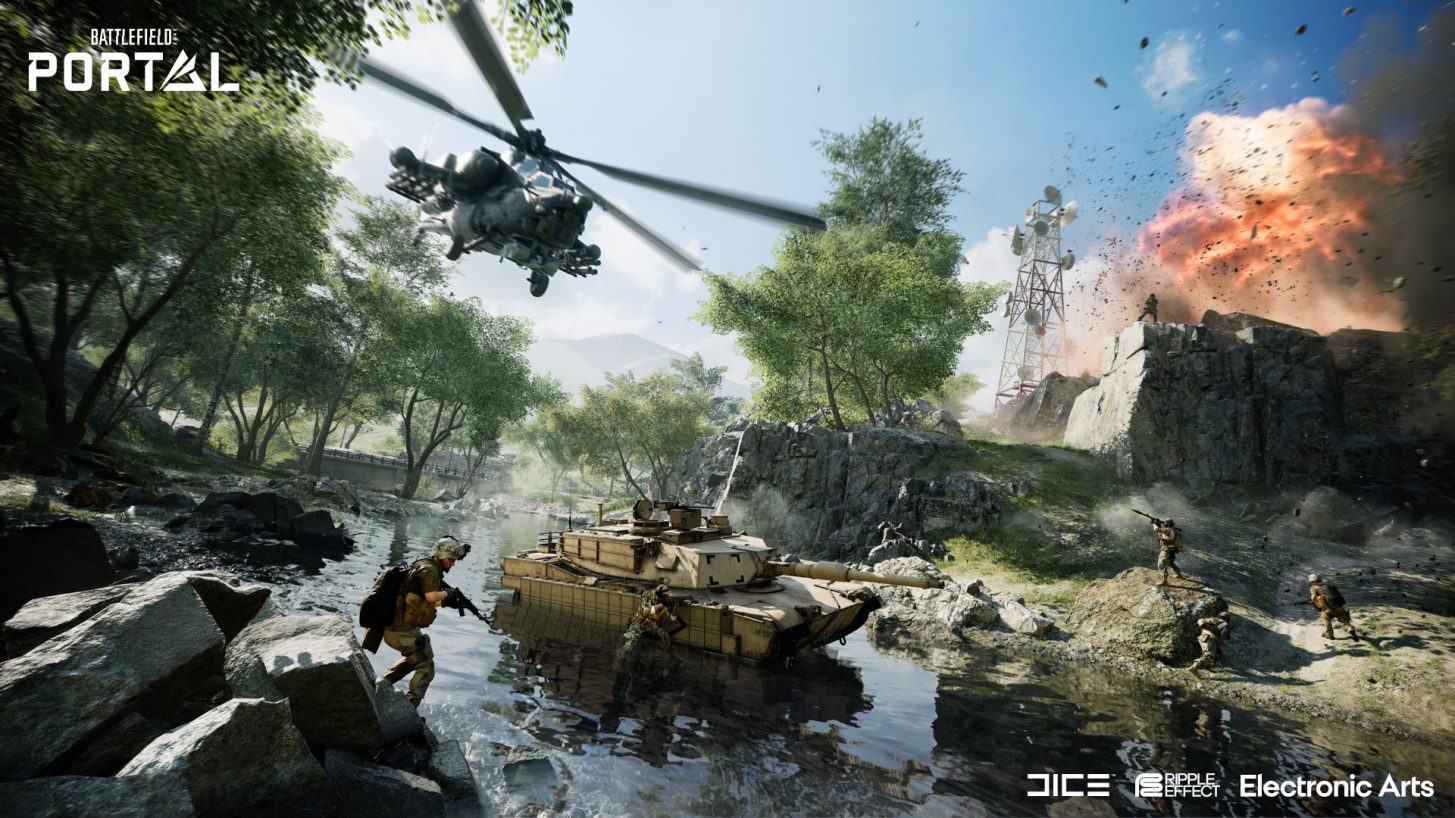 Today's EA Play Live event included a new look at the upcoming Battlefield Portal, which is co-developed by the newly renamed Ripple Effect Studios and was leaked earlier this morning by GameRant. This new feature is customizable and entirely centred on the community allow players to build and share their custom game modes with each other, right from within the menu of Battlefield 2042. When the game launches this October, you'll have three options to choose from including DICE-developed experiences, community modes selected by DICE and of course, the editor itself.
At launch, Battlefield Portal will include content from three of the most popular Battlefield games including Battlefield 1942, Battlefield Bad Company 2, and Battlefield 3. You'll find a slew of weapons, vehicles, and gadgetry returns and also six classic maps to use in this mode. From Battlefield 1942 we'll see Battle of the Bulge and El Alamein, Arica Harbor and Valparaiso from Bad Company 2, and Caspian Border and Noshahr Canals from Battlefield 3.
Ripple Effect Studios says that these maps have all been rebuilt with brand new assets, giving us a fresh take thanks to the Frostbite Engine. While the maps mostly remain the same, there have been more effects brought in to make these levels stand out.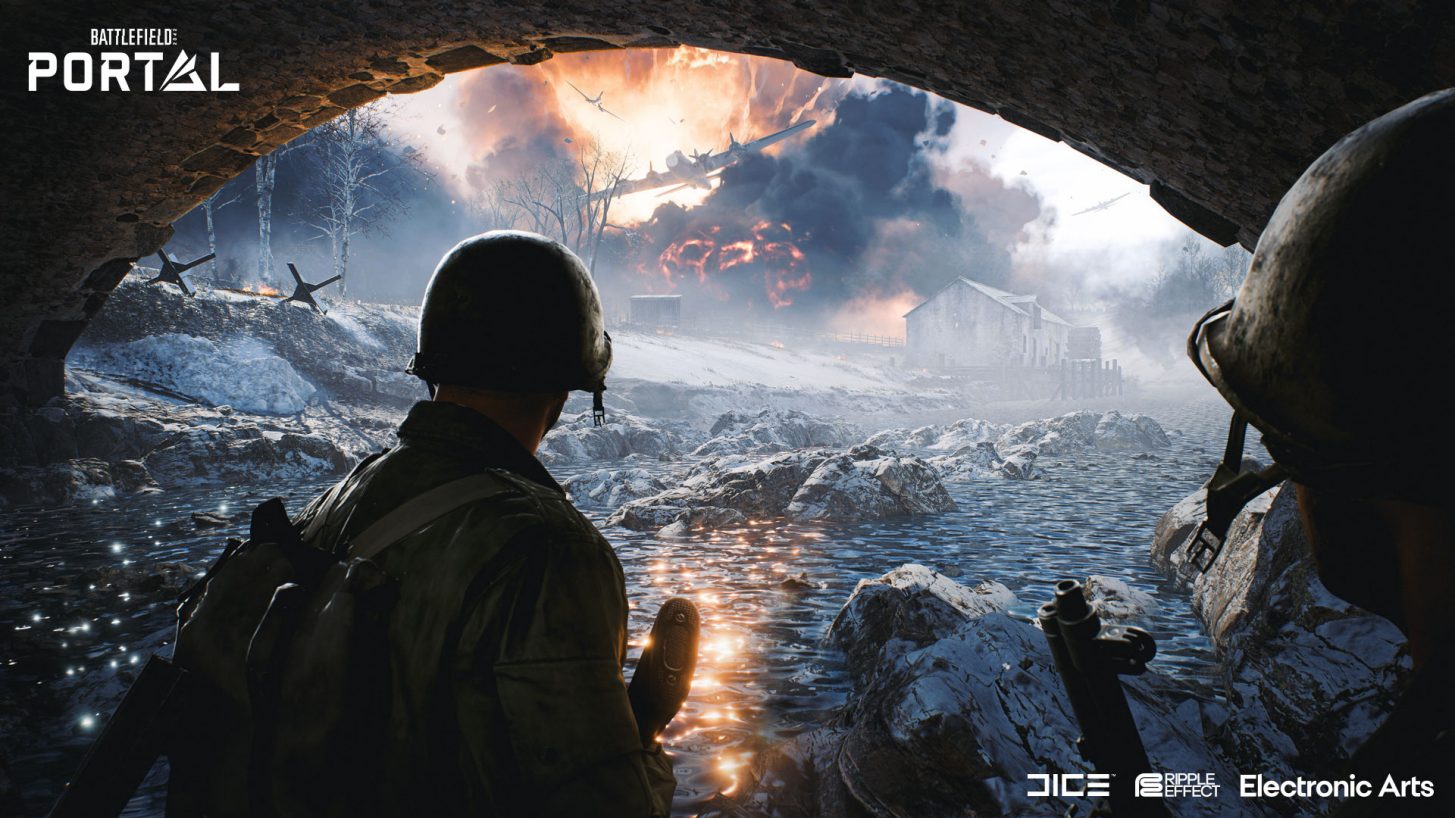 How Portal works is by allowing the player the chance to pick and choose the experience. Selecting the game mode, setting the rules for each team and then selecting your team. So for example, players might want to play with a soldier from World War 2, while but also wants to include more recent artillery from Battlefield 3. Everything about this mode is customizable from the weapons to the vehicles, with over 100 options for the player to choose from. The caveat is that while this is all included, things like vehicles won't be balanced and you can pit different generations of soldiers against each other but there will be some rules, mostly being unable to mix and match armies from different eras on the same team. This allows goes for the types of gadgets your player can use, and like the vehicles won't be balanced by the developers.