This week, Apple held their One More Thing event for the Max, which introduced a new MacBook Air, 13-inch MacBook Pro, and Mac mini powered by the new ARM-based processor, the M1.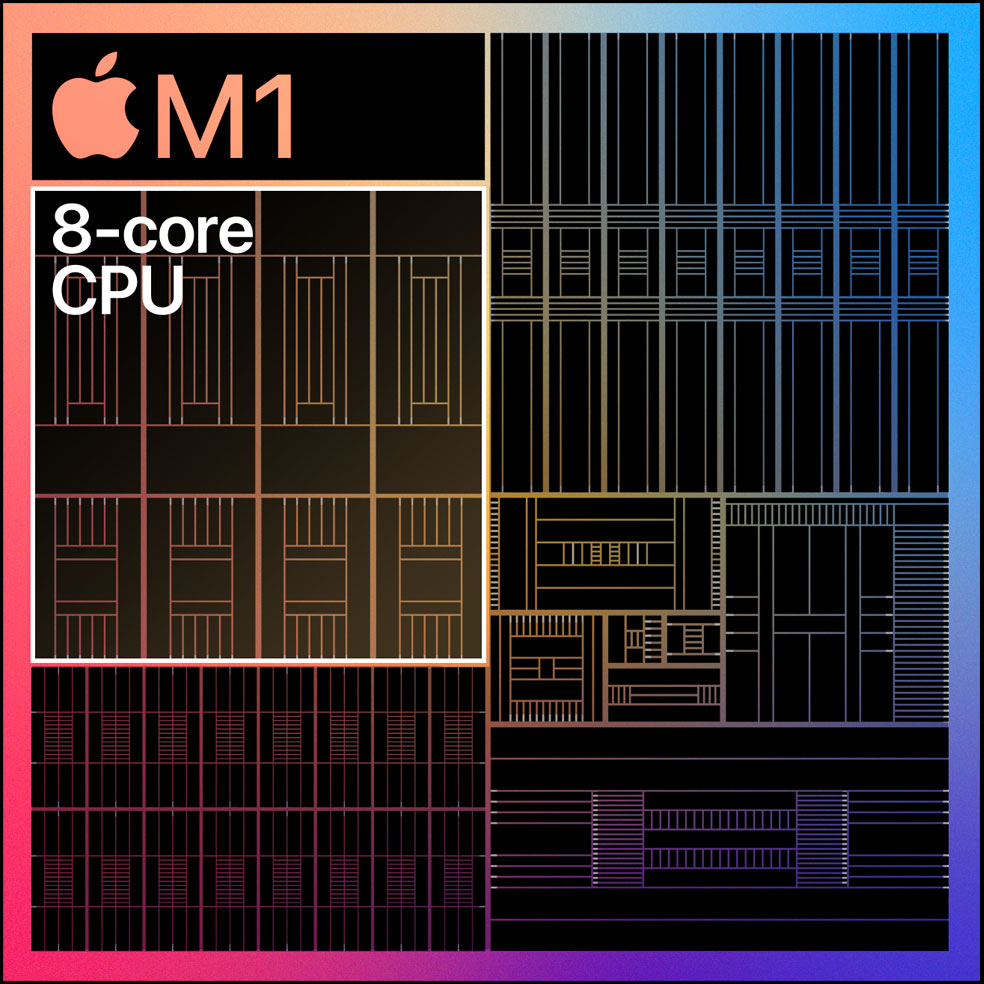 Designed in-house by Apple, the new chip is the most powerful one created specifically for Mac. Apple says it's built on a 5 nm process and is the first PC built with this technology. The M1 chip is made up of an 8-core CPU consisting of four high-performance cores and four high-efficiency cores and performs 3.5x faster than the previous generation. Also, the M1 is an industry-leading performance per watt and the M1 is up to 3.5x faster CPU, up to 6x faster GPU, up to 15x faster machine learning capabilities and battery life up to 2x longer than before.
The new Macbook Air, the MacBook Pro, and Mac mini will use the M1 chip and according to Apple, the 13-inch Macbook Air performs 3.5x faster than before. Also, graphics are 5x faster, making this the biggest leap for the Macbook Air, and games run at higher frame rates. Machine Learning workloads perform up to 9x faster, so things like face recognition detect in fractions of time. Apple says the new M1 chip is faster than 98% of PC laptops sold in the past year.
The new Macbook Air retails for $1,299, and $1,169 for education.
The new Macbook Pr 13-inch model gets a boost thanks to the M1 Chips. Apple says 8-core CPU paired with Apple's new active cooling system (which means no fans), is up to 2.8x faster than the previous generation. Going on, the 8-core GPU is up to 5x faster, and the new Macbook Pro is up to 3x faster than the best-selling Windows laptop in its class. Machine Learning is up to 11x faster, with the Neural Engine in use for on-device learning. And with up to 20 hours of battery life, the Macbook Pro delivers up to twice the battery compared to previous generations.
The new 13-inch Macbook Pro retails for $1,699 , and $1,569 for education.
Apple also introduced the new Mac mini, one of their most versatile computers yet. Using the M1 chip, the 8-core CPU is up to 3x faster than previous generations, and the 8-core GPU performs up to 6x better. Machine Learning yields up to 15x faster than previous generations, and is one-tenth the size of the best-selling Windows desktop in its price range, delivering 5x the performance.
Mac mini also features an advanced thermal design to sustain its breakthrough performance while staying cool and quiet, support for up to two displays including Apple's Pro Display XDR in full 6K resolution, and Wi-Fi 6 for faster wireless performance and the Secure Enclave in M1 for best-in-class security.
Mac mini is retails for just $899 and will be available to purchase on November 17, 2020.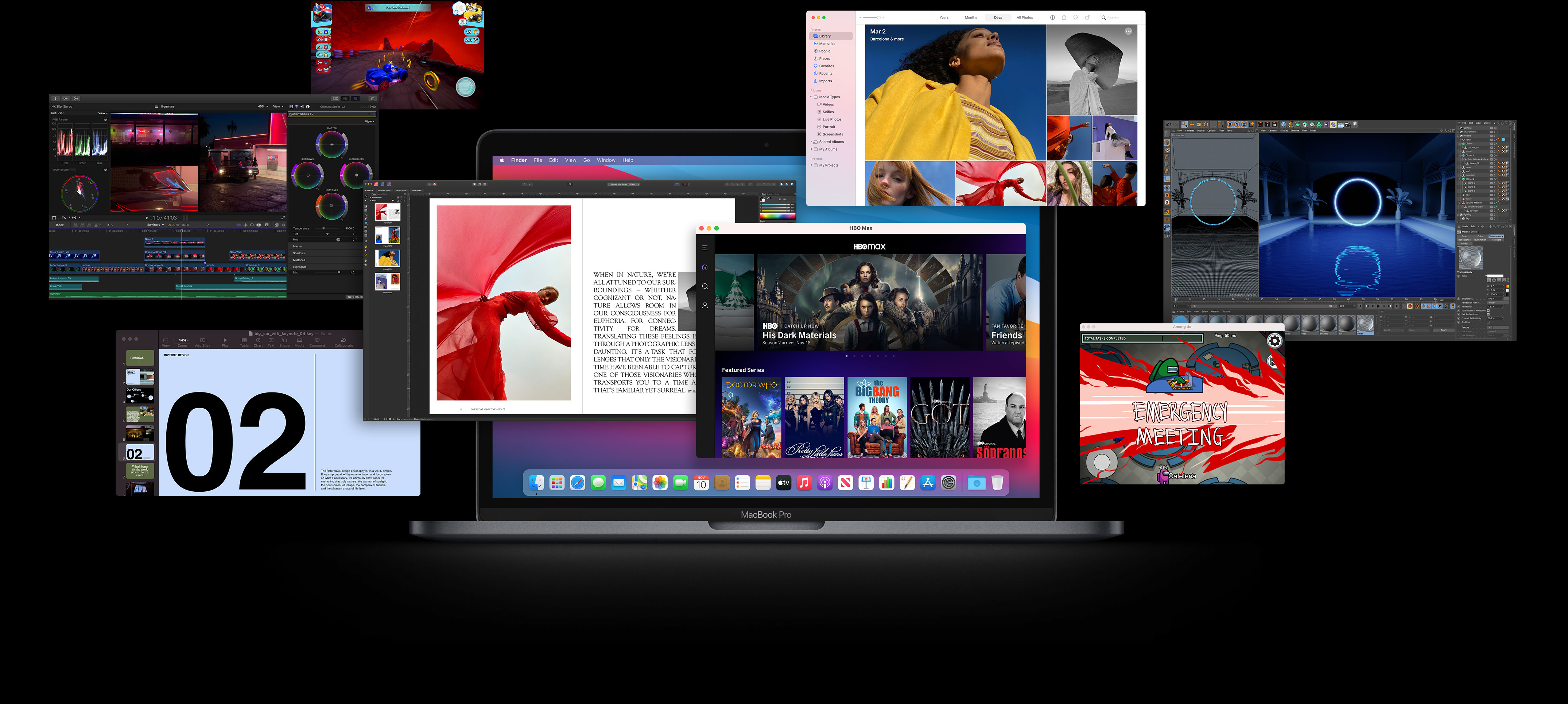 Apple's M1 chip works best with macOS Big Sur. The new OS integrates with iOS and iPad apps, allowing you to run your mobile apps on your computer.  Every app from Apple is optimized for M1,and they work and behave like true Mac apps — with a menu bar, support for resizable windows, mouse and trackpad control, and more. iPhone and iPad apps you purchased previously that are now available for Mac can simply be downloaded from your purchased list.