Kicking off September's Apple Event in what is one of the best virtual presentations I've seen this year, we got a look at some of the new technology coming out of Cupertino, beginning on Friday.
Apple Watch Series 6 and Apple Watch SE
First up, we got our first look at the Apple Watch Series 6 which includes the ability to measure blood oxygen levels via infrared technology. In the presentation, Apple states that to do that, it takes 15 seconds to gather blood oxygen levels that can be seen in the Health app on your phone. Apple Watch Series 6 delivers many notable hardware improvements, including a faster S6 System in Package and next-generation always-on altimeter, along with its most colourful lineup yet, featuring a beautiful palette of new case finishes and bands.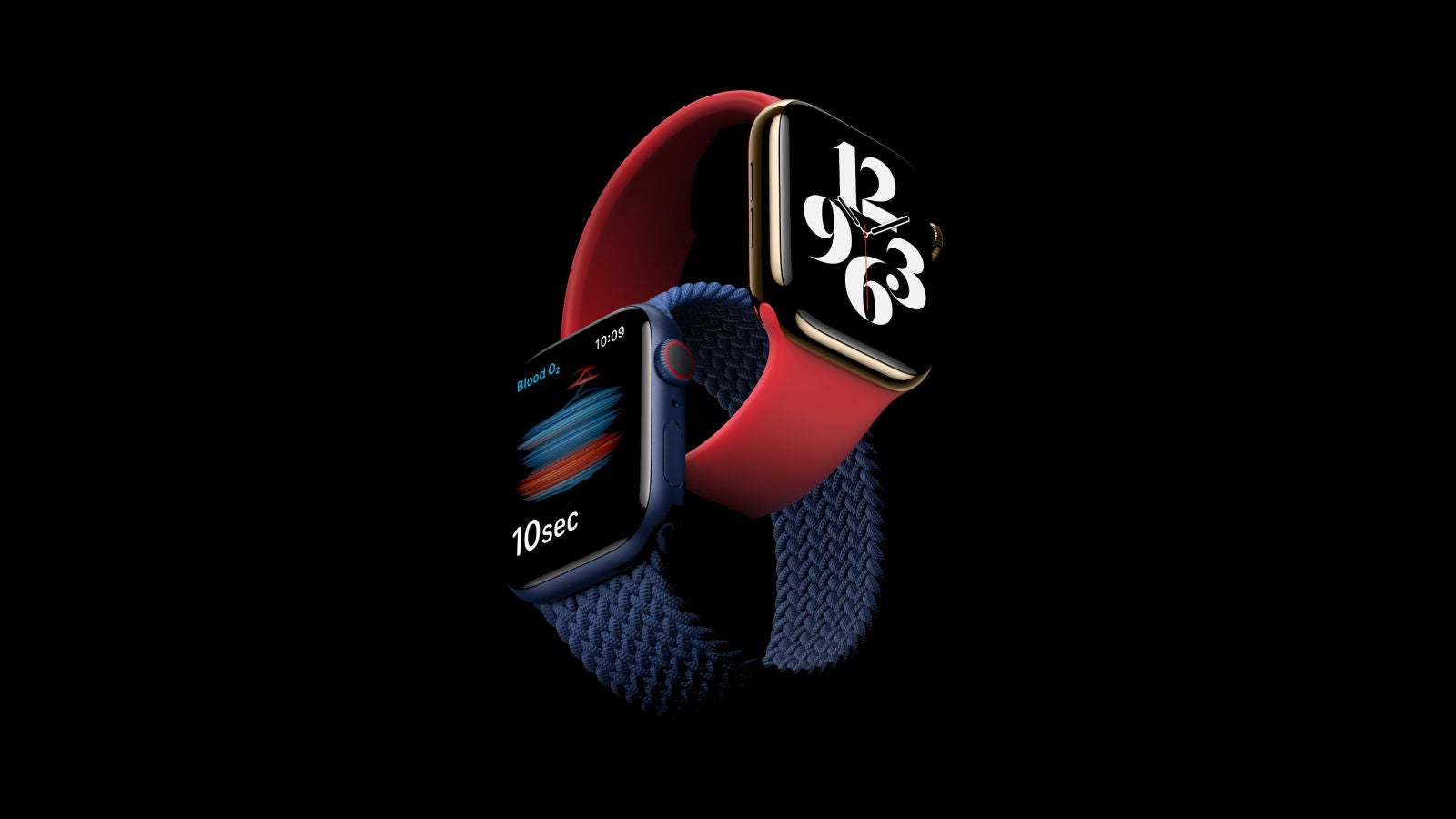 Apple is working with the Ted Rogers Centre for Heart Research and the Peter Munk Cardiac Centre to understand how blood oxygen measurements can help manage heart failure.
Also, the new Series 6 comes with redesigned hardware that includes more features and power. Using the same A13 Bionic chip found in the iPhone 11, Series 6 runs up to 20% faster, apps fun 20% faster and the battery lasts roughly 18-hours. If you have digital car keys, you can now use your watch to unlock your car and Apple offers fast-charging, with a full charge only taking 1.5 hours.
There's a new Always-On Retina that is 2.5 times brighter than the Apple Watch Series 5 outdoors and the Always-On Altimeter provides real-time elevation and senses small elevation changes above ground level.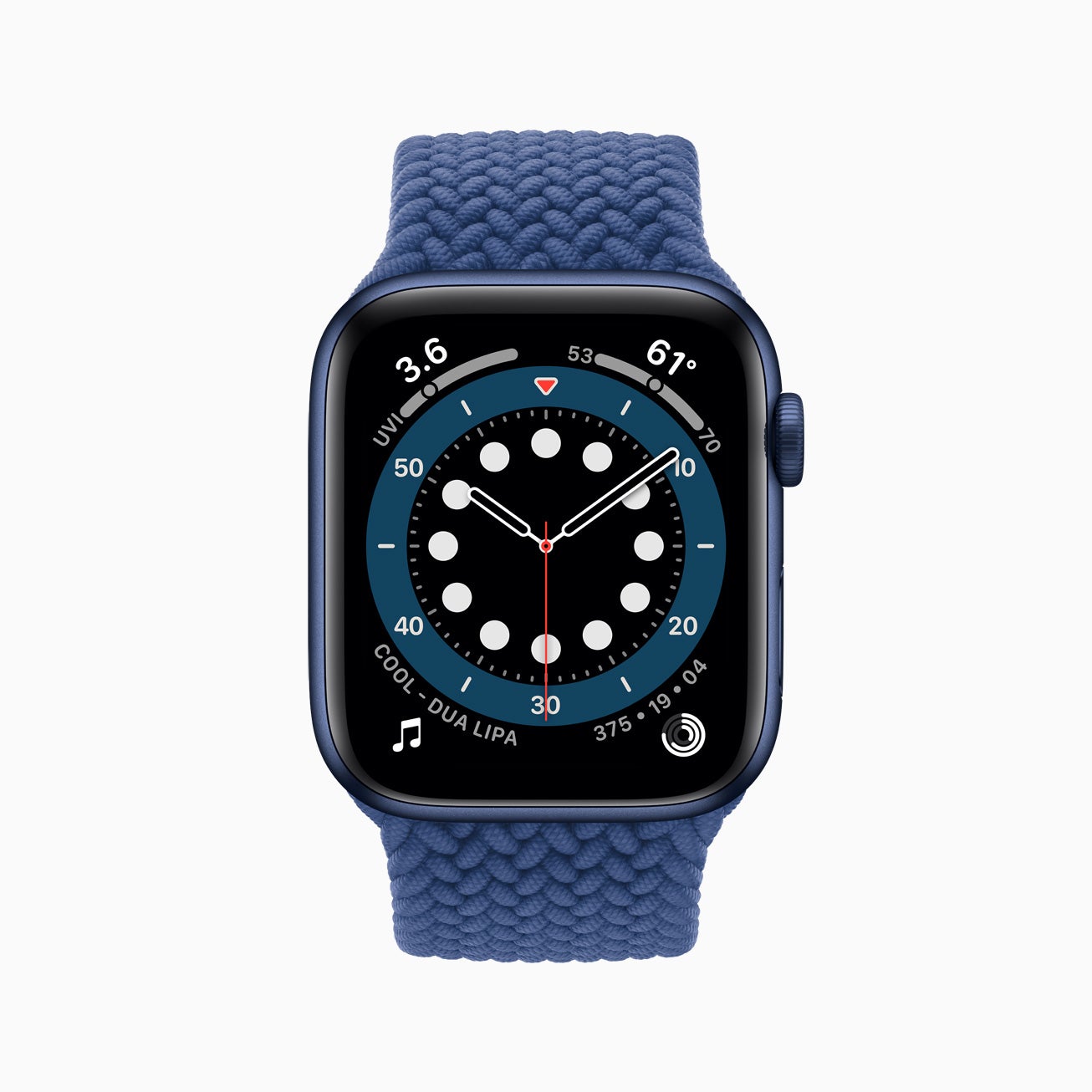 Apple is also adding new colours, with a blue and (PRODUCT)RED Apple Wath joining the available colours. There are new three bands as well to choose from. The ultralight Solo Loop introduces a continuous and stretchable band design that comes in two materials: soft silicone and braided yarn. A special UV treatment process used on the soft silicone of the Solo Loop creates a smooth, silky finish, while a precision-braiding machine interweaves the 16,000 polyester yarn filaments, made of 100 percent recycled material, with ultrathin silicone threads, giving unique stretchability and a distinct look to the Braided Solo Loop. To ensure the best fit, a new sizing system offers nine available lengths for the Solo Loop styles. The first-of-its-kind Leather Link wraps elegantly around the wrist, effortlessly attaching on the other side with flexible moulded magnets.
Apple also unveiled the Apple Watch SE, a more affordable option for those interested. It's got the same essential feaures of the Apple Watch. Apple Watch SE features Retina display, with thin borders and curved corners, that is 30 percent larger than Series 3.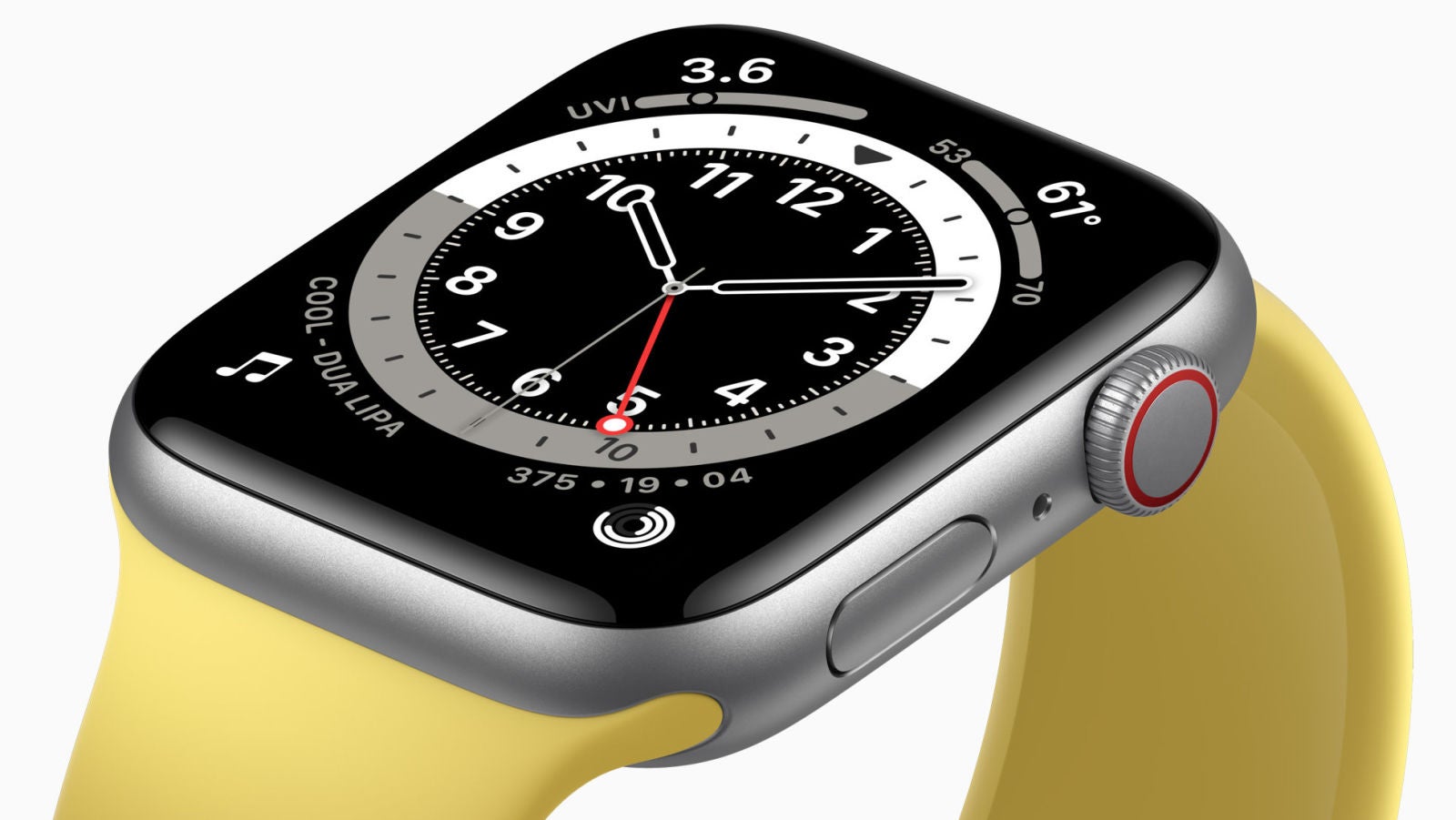 watchOS7 includes personalization with seven new watch faces, new health and fitness features and  automatic handwashing detection, and new workout types, can help users better understand overall well-being.
Lastly, Family Setup is a new addition to watchOS7. If you have a child without an iPhone, you can now allow them to use an Apple Watch that uses a parent's iPhone to stay connected. This allows your child to message and make phone calls, use Activity to stay active and create a custome Memoji.
Family Setup makes it possible for the entire family to benefit from the important health and safety features of Apple Watch, like Emergency SOS, while Maps, Siri, Alarms, and the App Store provide greater independence without needing an iPhone. In addition, parents will have peace of mind knowing they can reach their child and identify their location, and that all personal data stays securely encrypted. With watchOS 7, the whole family can also take advantage of optimized features that enhance the overall Apple Watch experience.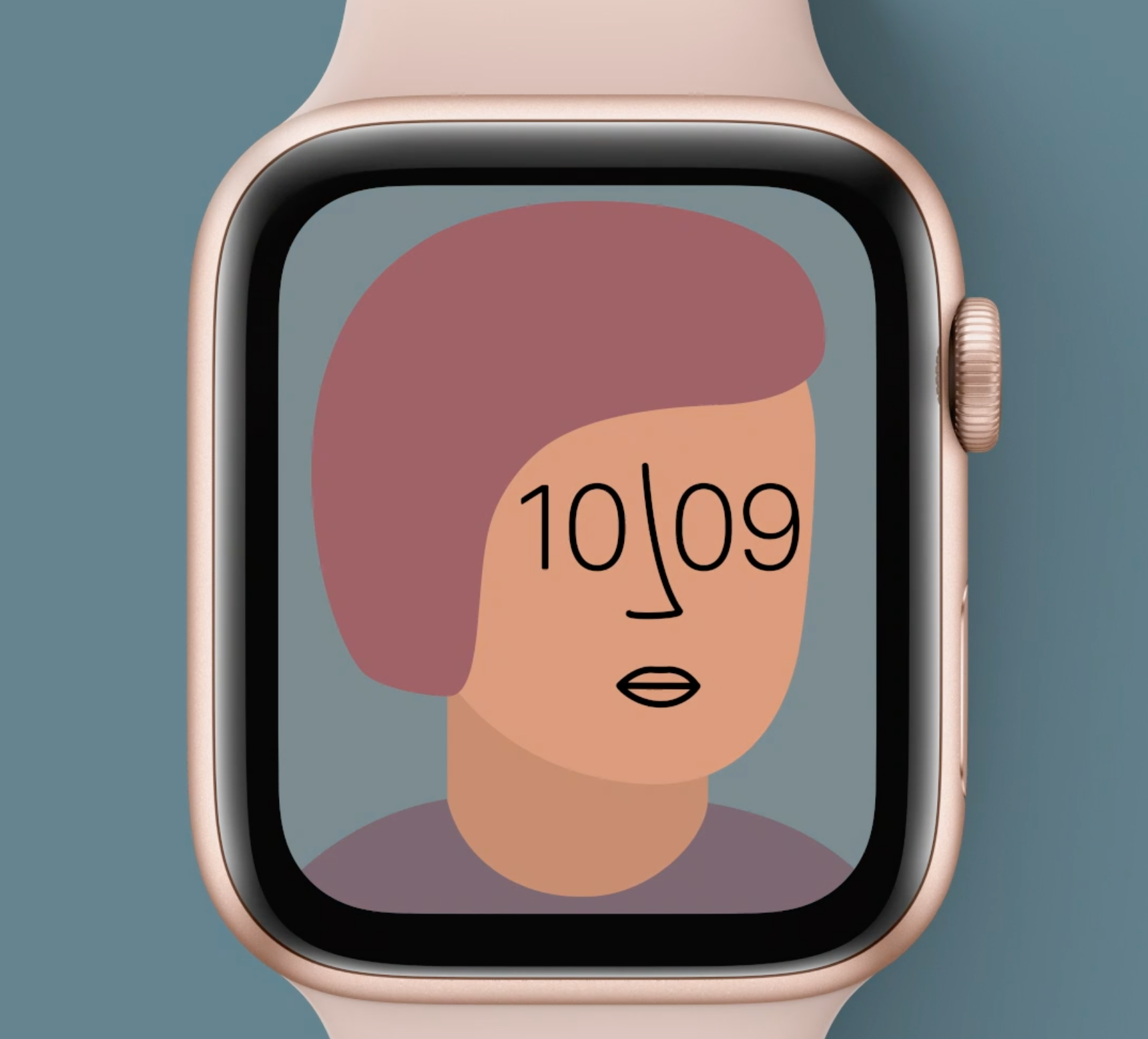 Family Setup includes Schooltime and Downtime, which allows kids to stay focused and attentive at school, and uses a distinct yellow circle on the watch face to let teachers know that apps are restricted during this time.
Apple Watch Series 6 (GPS) starts at$529 (CAD) and Apple Watch Series 6 (GPS + Cellular) starts at $659 (CAD). Apple Watch SE (GPS) starts at $369 (CAD) and Apple Watch SE (GPS + Cellular) starts at $429 (CAD).
Apple One
Next, Apple introduced their rumoured Apple One subscripton service that bundles several key features into one package. Apple One offers customers Apple Music, Apple TV+, Apple Arcade, iCloud, and more services in one simple plan.
We learned of three plans available starting with the Individual plan which includes Apple Music, Apple TV+, Apple Arcade, and 50GB of iCloud storage for $15.95 (CAD) per month. We also got a look at the Family plan that includes Apple Music, Apple TV+, Apple Arcade, and 200GB of iCloud storage for $20.95 (CAD) per month, and can be shared among up to six family members. The third option is Premier, where available, includes Apple Music, Apple TV+, Apple Arcade, Apple News+, Apple Fitness+, and 2TB of iCloud storage for $33.95 (CAD) per month, and can be shared among up to six family members.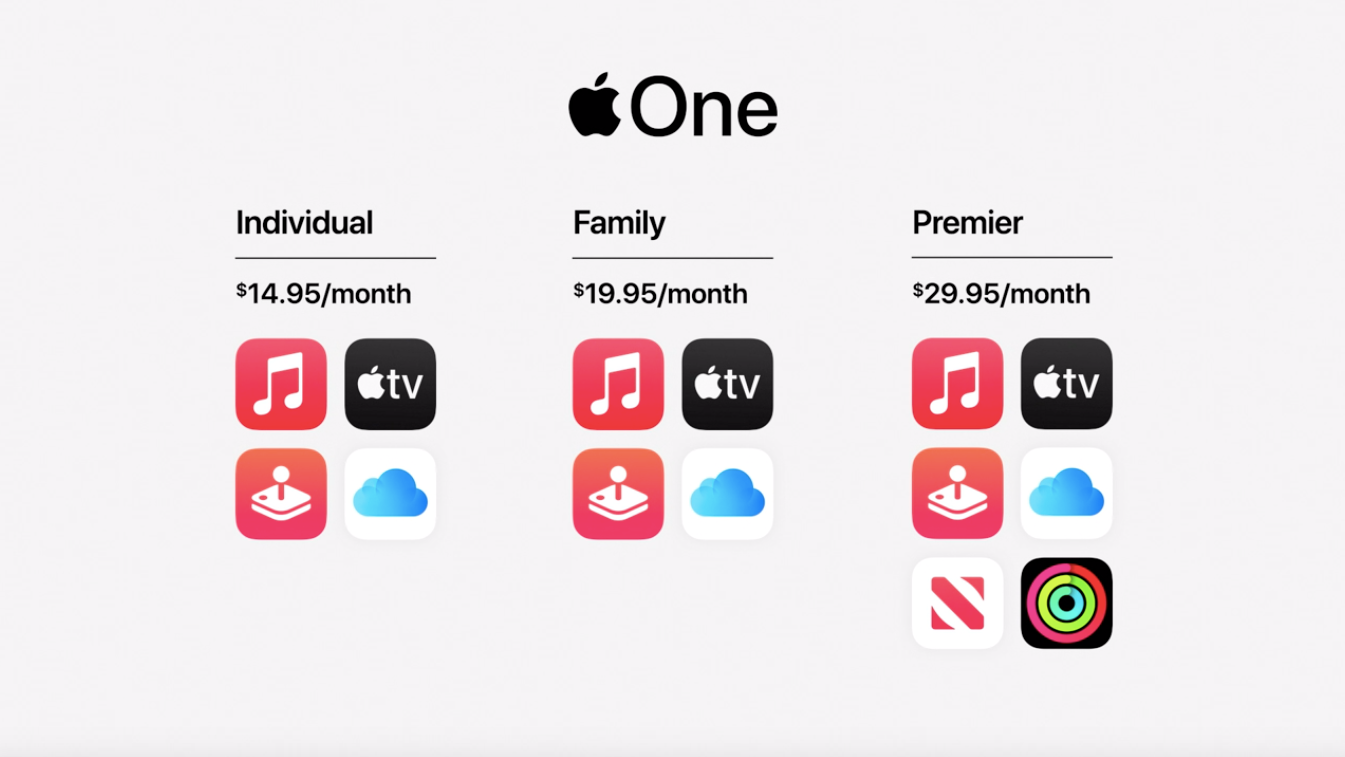 If you're interested, there is a free 30-day trial for any services ou don't already subscribe to, and everything is bundled under one invoice.
Apple Fitness+
Probably one of my favourite things revealed today, the new Apple Fitness+,  a new experience coming to Apple Watch. It is set to launch later this year and uses our metrics to visualize on your Apple Devices, creatng personalized workouts for you.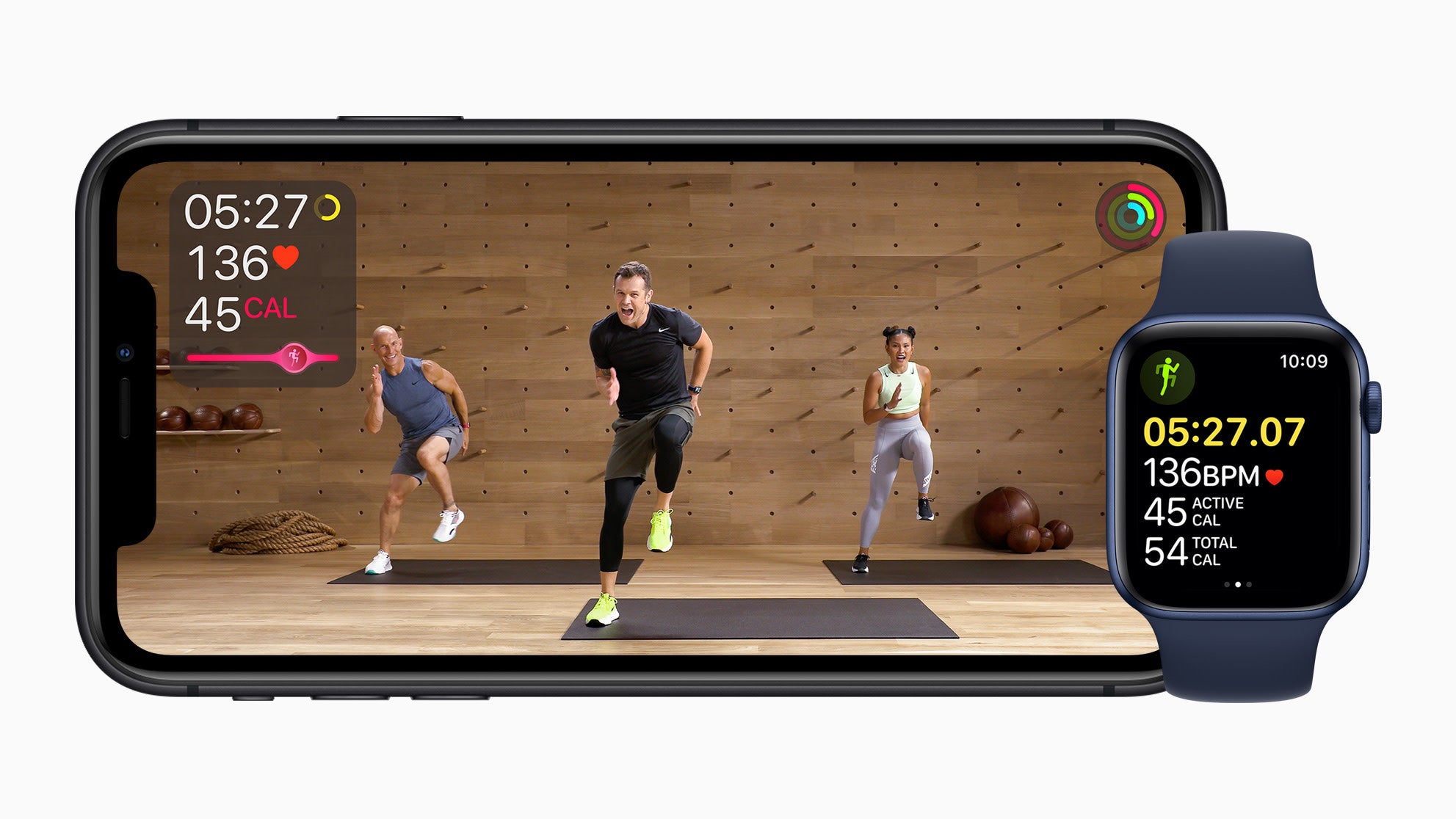 Apple Fitness+ looks at your previously completed workouts and then offers new suggestions that match what you're doing, looking at fresh new workouts to balance what you're currently doing. It's got a cool filtering tool that allows you to decide what workouts are important and if you subscribe to Apple Music, users your favourite music to be used in workouts. Your metrics are displayed on screen, so if your trainer on your device says to check your heart rate or a countdown begins, it'll show that on your device. There's even the optional Burn Bar shows how their current effort stacks up against anyone who has done the same workout previously.
But the coolest thing is the new Studio Workouts, which includes the most popular workout types including Cycling, Treadmill, Rowing, HIIT, Strength, Yoga, Dance, Core, and Mindful Cooldown, and each is accompanied by music thoughtfully curated bythe trainers. Each week, Fitness+ trainers deliver fresh workouts from the studio and those vary in length, disciplines, and musical genres.
Fitness+ will be available to Apple Watch customers as a subscription service before the end of 2020 for $12.99 (CAD) per month or $99.99 (CAD) per year. Everyone can try Fitness+ free for one month.
iPad
Apple introduced the new 8th generation iPad models that include the A12 Bionic chip with Neural Engine. This option begin at $49 and the upgrade includes the a 10.2-inch display. According to the press release, the new chip is 40% faster and offers twice the graphics capability. For the first time on iPad, A12 Bionic introduces the Neural Engine for next-level machine learning capabilities, including people occlusion and motion tracking in augmented reality (AR) apps, enhanced photo editing, Siri performance, and more.
iPadOS 14 is available beginning Wednesday, September 16and includes new features that are only available on an iPad. iPadOS 14 includes better integration with the Apple Pencil, and better note-taking capabilities, and Smart Selection uses on-device learning to tell apart handwriting from drawings, allowing you to cut and paste handwritten notes easier.
The new eighth-generation iPad is designed to be environmentally friendly and supports Apple's plan to become carbon neutral by 2030.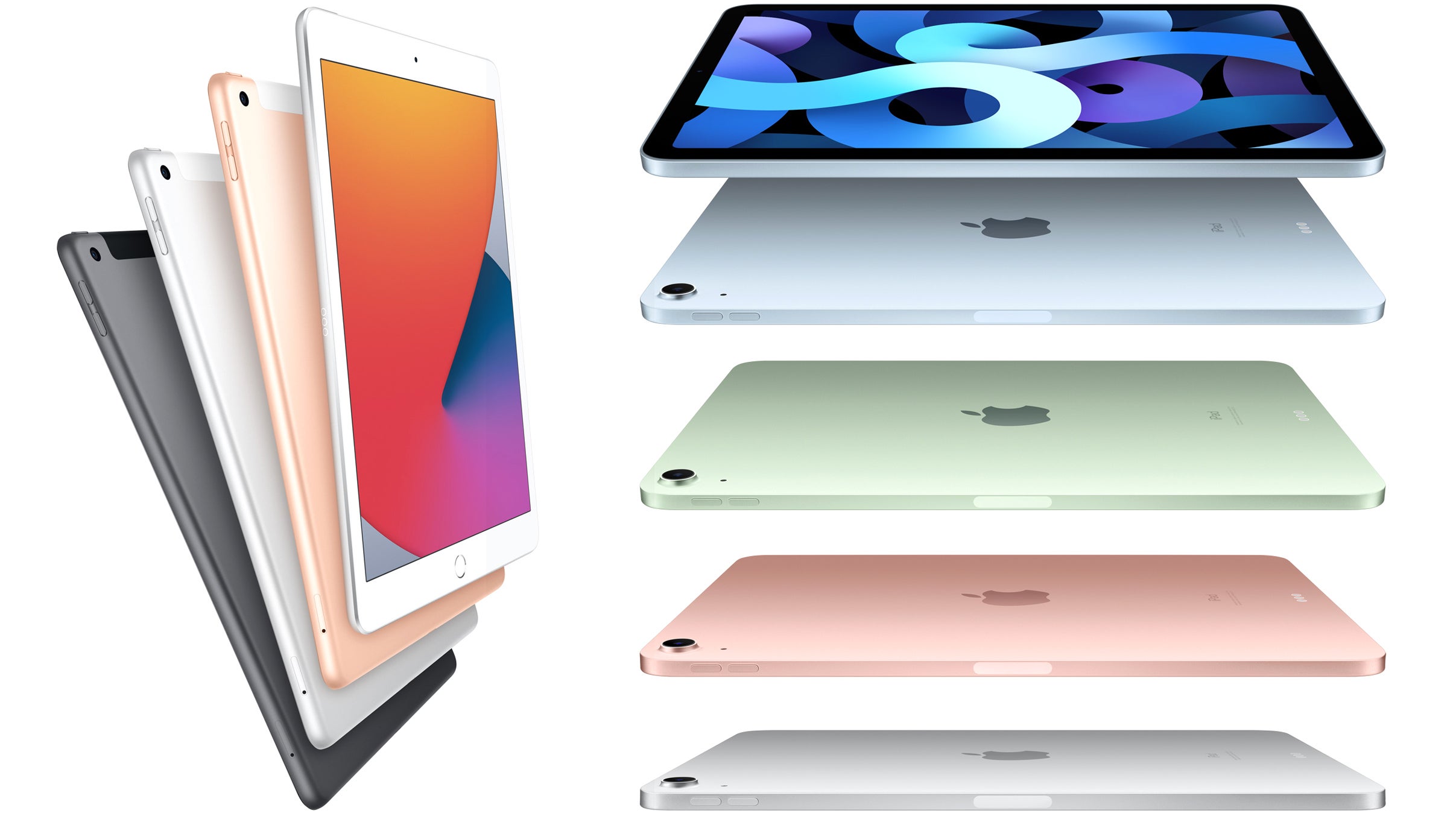 iPad Air
Apple introduced a new iPad Air, which comes in five beautiful colours and boasts a gorgeous 10.9 inches Liquid Retina display, new integrated Touch ID sensor in the top button and the powerful A14 Bionic chip. The new iPad Air features a completely new thin and light design in five gorgeous finishes: silver, space grey, rose gold, green, and sky blue. I'm a big fan of the blue and green options personally. The larger screen is a great option too and the built-in Touch ID sensore is welcome for those who still prefer unlocking via fingerprint.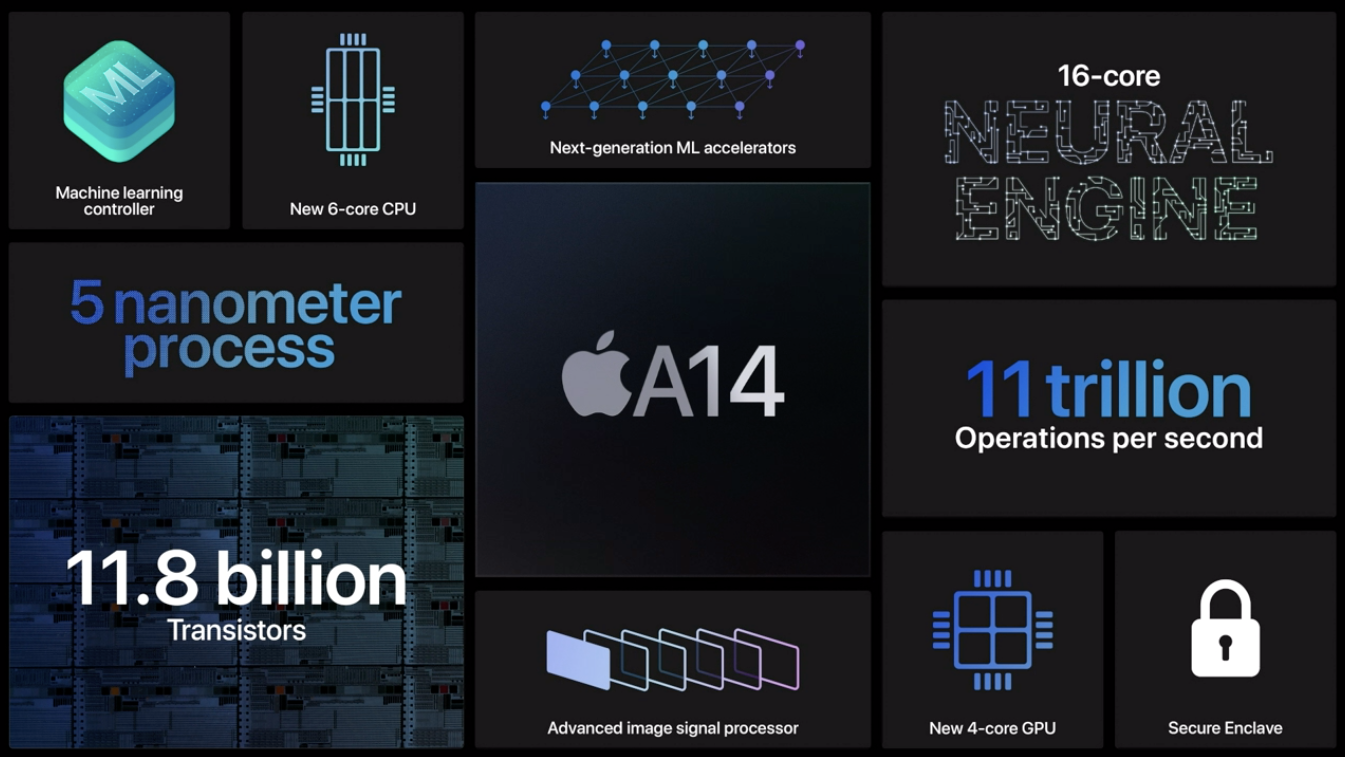 iPad Air is compatible with Magic Keyboard and its floating design, and built-in trackpad, Smart Keyboard Folio, and new Smart Folio covers, as well as Apple Pencil, which attaches magnetically to the side for easy pairing, charging, and storing.
Also, the iPad Air includes a 7MP front-facing camera with FaceTime HD, and a 12MP rear camera used in the iPad Pro for 4K video capture. iPad Air now features a USB-C port for up to 5Gbps data transfer, which is 10 times faster, for connecting to cameras, hard drives, and external monitors up to 4K.
The new iPad Air will be available to order starting next month on apple.com and in the Apple Store app. Wi-Fi models of iPad Air will be available with a starting price of $779 (CAD) and Wi-Fi + Cellular models, starting at $949 (CAD). The new iPad Air, in 64GB and 256GB configurations.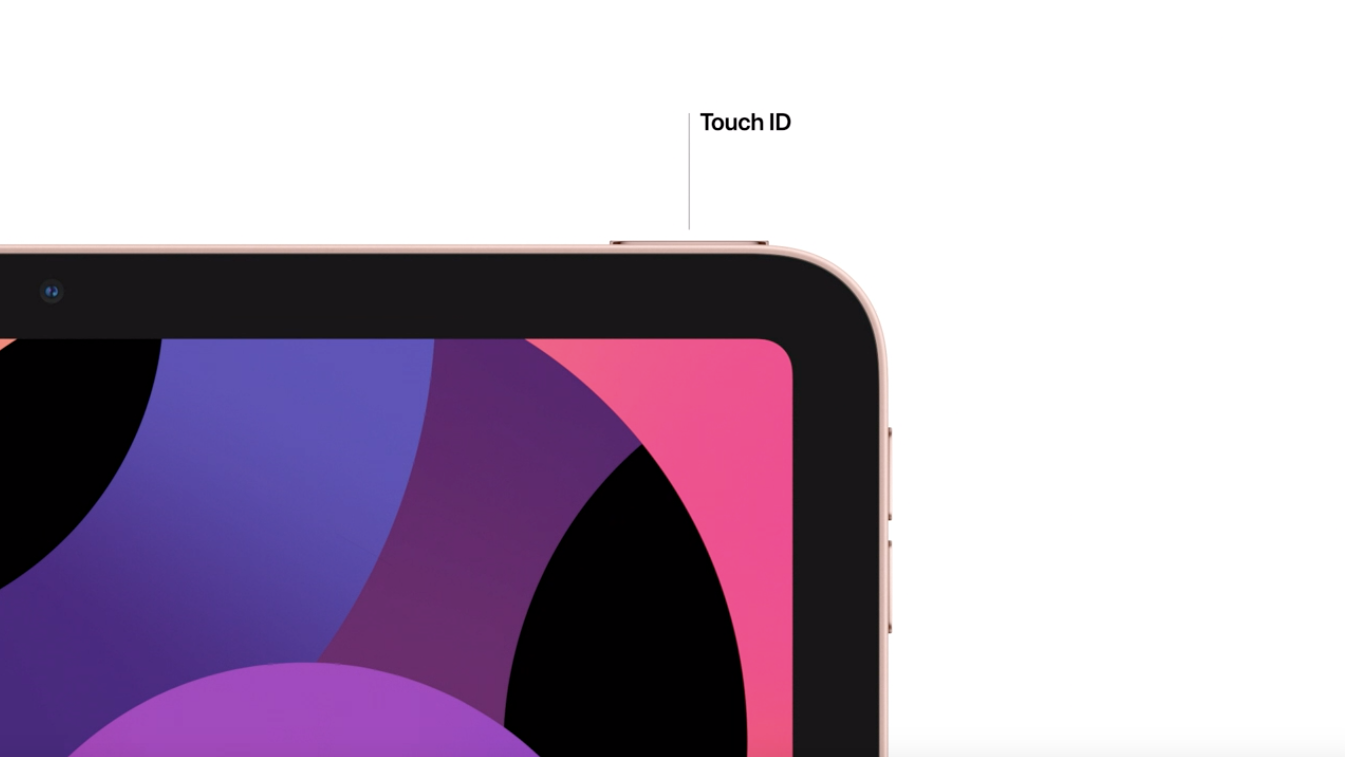 I'm happy with Apple's output today, we saw a lot of great innovation and some exciting new services being offered. For me, the biggest stand outs were the new iPad Air that uses the more rectangular body simialr to the iPad Pro, and the new Touch ID button.
As for the Apple Watch announcements, I'm using a Series 3 and feel like it's become obsolete even though Apple is still selling it. A lot of the cool features shown today likely won't be available on my watch and it's not even a year old.