Just over 200 days ago, Ubisoft employees signed and delivered a letter with a list of changes and demands they wanted to see. Now the group of employees have come out and said Ubisoft management has yet to address their demands.
Just like the situation happening over at Activision Blizzard, a worker coalition has formed under the banner A Better Ubisoft with the group lobbying for better working conditions amongst toxic conditions, sexual assault allegations, and pay disparity. CEO Yves Guillemot  said he would do "everything in [his] power to ensure that everyone… feels welcomed, respected, and safe."
Turns out, that his words were not true.
It's now been 200 days since we signed our open letter and set out our four key demands. None of our demands have been met and management refuse to engage. 1/4 #ABetterUbisoft #EndAbuseInGaming pic.twitter.com/5yqAUvuWws

— A Better Ubisoft 🤍 (@ABetterUbisoft) February 14, 2022
With over 1,000 former and current employees signing an open letter to management, the reforms requested by staff have not been addressed.
Anika Grant, the company's new Chief People Officer, release an internal video presenting the results of a global satisfaction survey with 40 questions and the option to comment. The video from Anika began by saying Ubisoft wants more transparency and accountability from management. Employees felt the video was opaque and the entire survey was summarized in six points.
A Better Ubisoft says the video didn't showcase any statistics from the survey. "With the exception of participation and engagement scores, the talking points were delivered with no numbers," says the tweet from A Better Ubisoft. "Instead, there were vague statements like 'you told us…' or 'we heard from you….' This gives employees no way of knowing whether the statement that 'you have managers who are approachable and supportive' means 95 percent fool this way or 51 percent starkly different outcomes."
Anika sent a follow-up email on December 14 saying that just over "71 percent of employees feel comfortable being ourselves at work." This email, however, did not acknowledge how many employees felt that they had to hide their true selves for "fear of judgment r reprobation from peers or managers."
Following this news, A Better Ubisoft listed their demands: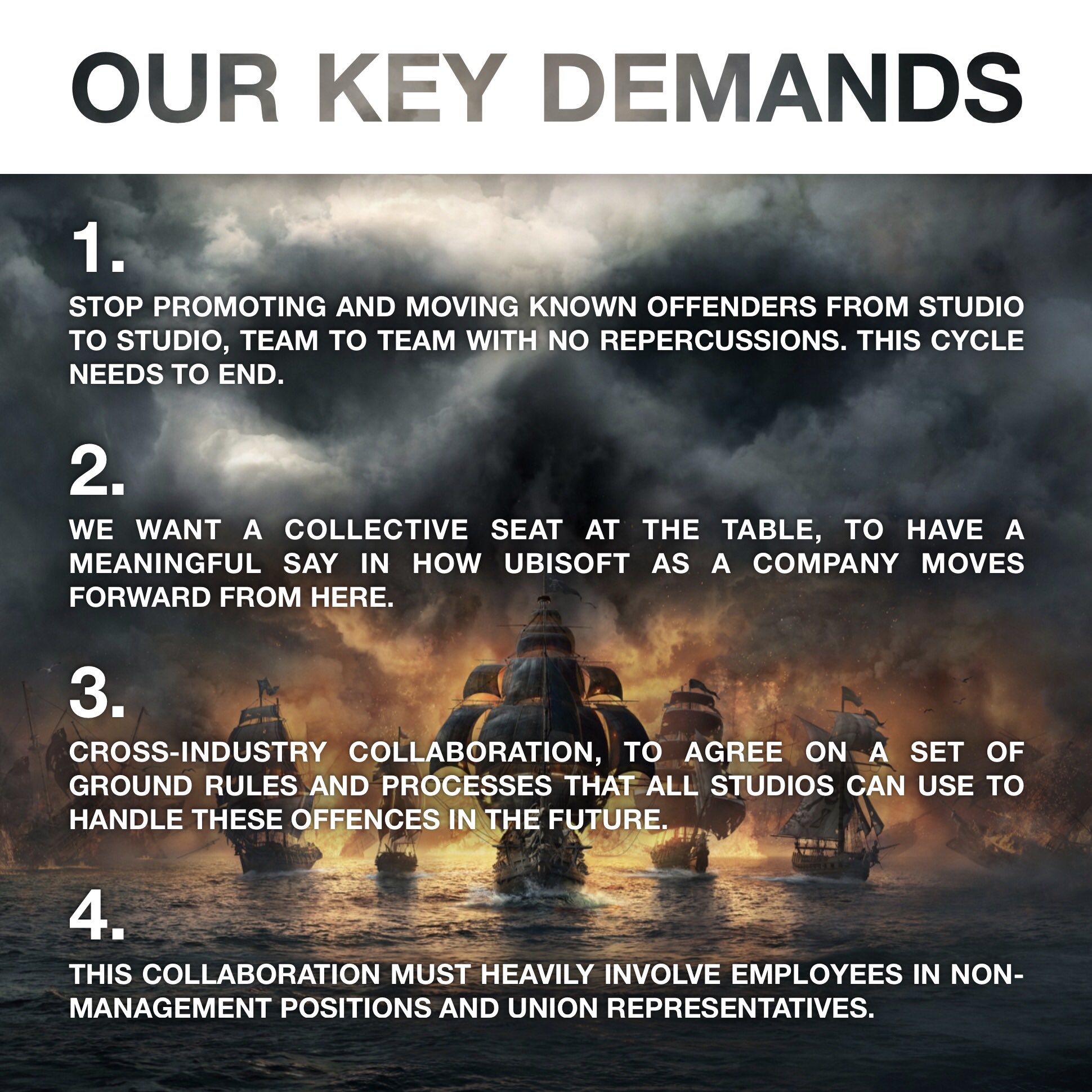 Most recently, Ubisoft has boarded the NFT train with almost no support internally as well as from customers. The French publisher has even begun giving out NFTs to employees, who all agree, they are stupid and scummy.